Transitioning into the Final Stages of Yard
Transitioning into the Final Stages of Yard
Friday, May 29, 2020
Roseway has been docked alongside at GMR since her splash on Thursday. GMR's crew has worked on realigning the shaft after several days of letting the wood re-swell, the crew are deep cleaning the starboard side of the Engine Room and giving the generator's platform a fresh coat of paint, and the brackets for the life rafts have been reinstalled to ensure the (very heavy) life rafts are secure in a seaway. Tomorrow, a crane will lower the new generators into place and Tucker will spend the weekend getting our new generators online so the ship can create its own power.

Chief Mate Sarah and Nick have completed some impressive work glassing the interior of the new waste tank. Once the baffle (a special filter for septic tanks) is installed, this project will be nearly complete!
Check out this fancy varnish work on the wheel box and the butterfly hatch. Once yard wraps up, Roseway will be one fine looking schooner! Although...we would argue that she already was...
Earlier this week, the rig was tensioned and Roseway's jib, jumbo, and fores'l were bent on. The crew will soon rig up the remaining lines so Roseway is ready to sail.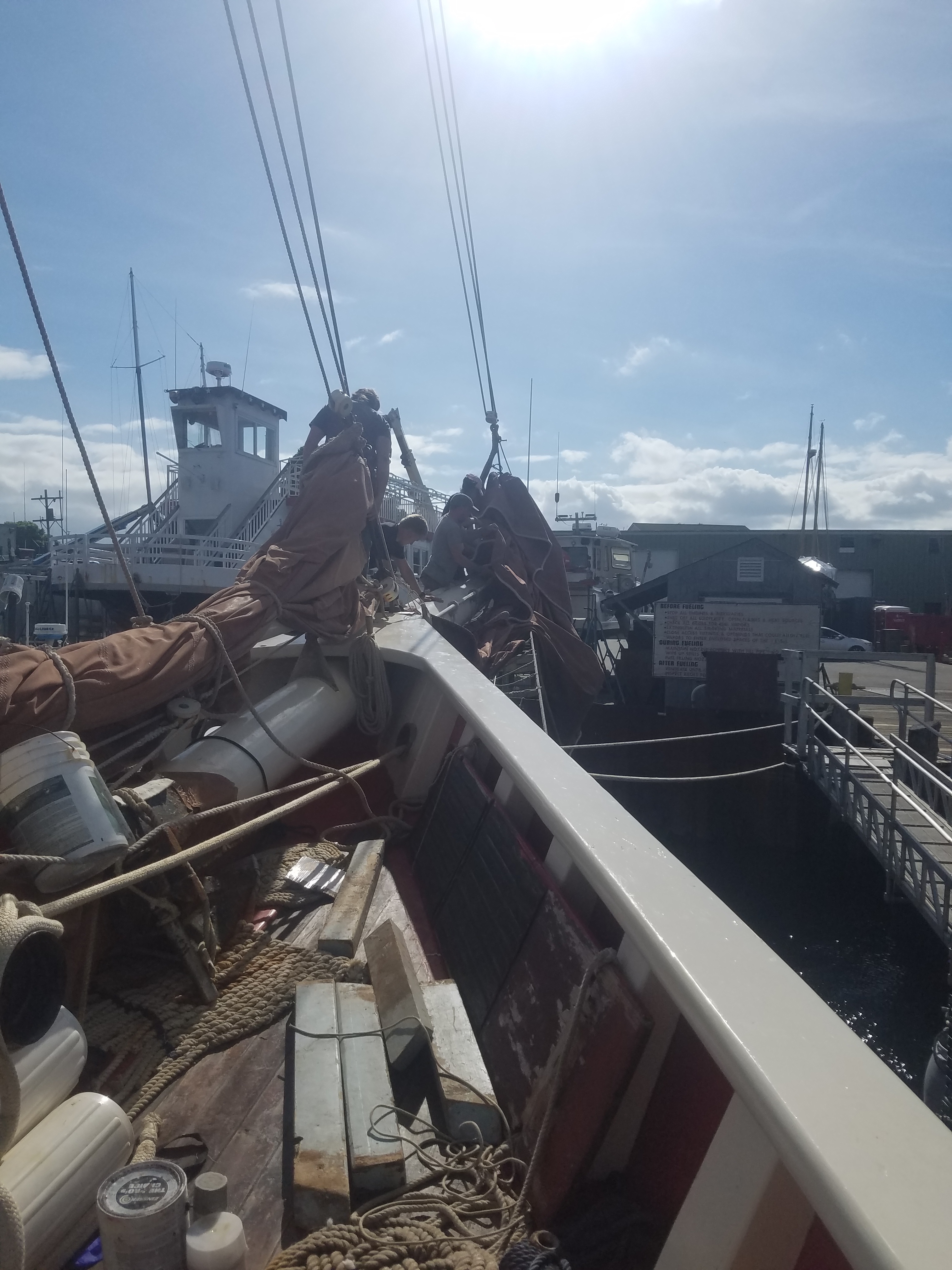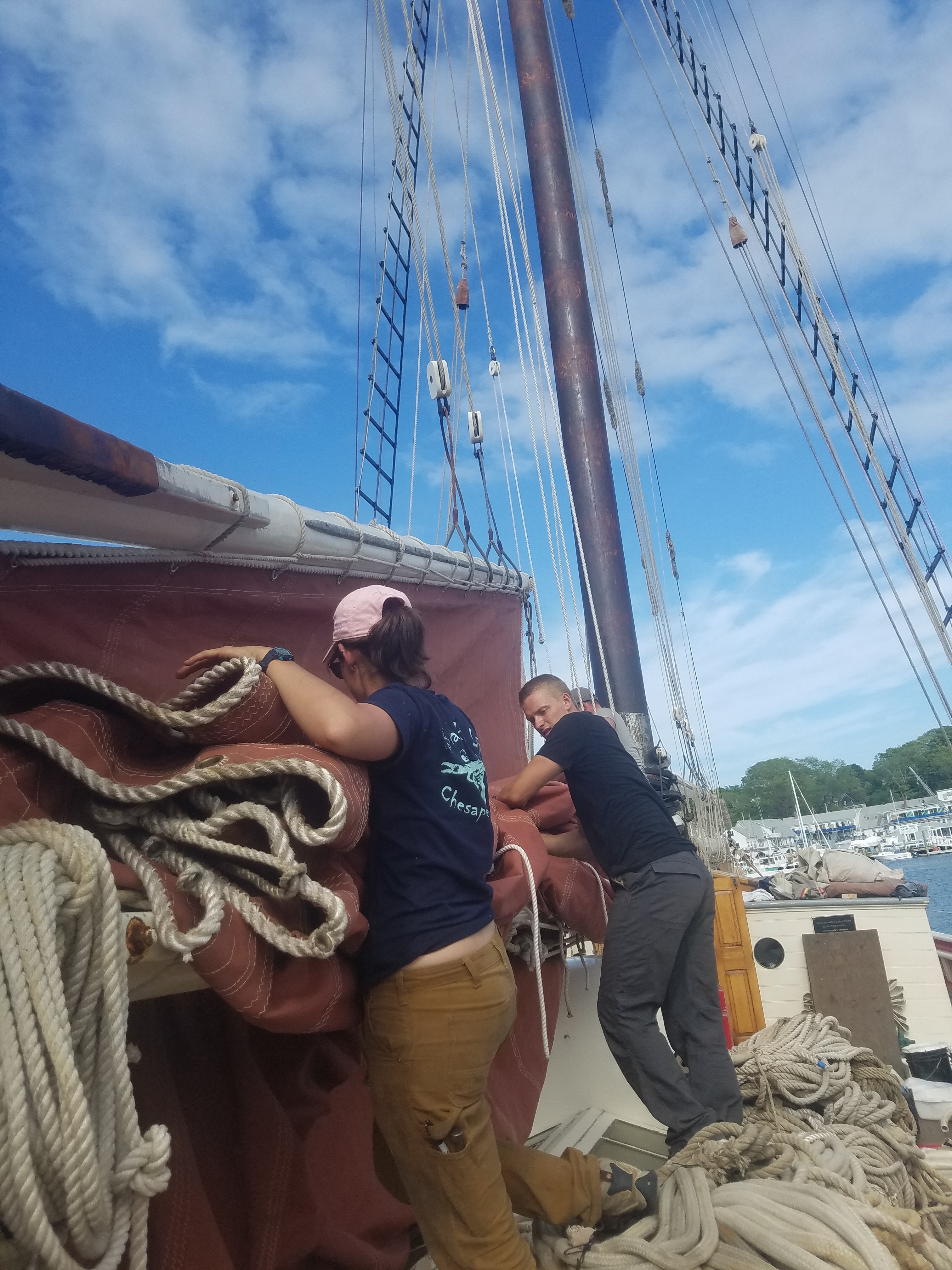 As we wrap up ship yard and prepare for our passage back to Boston to continue Roseway's historic preservation, we are thrilled to have two new crew members join the ship. Welcome Clio and Brandon! We're so glad you are a part of the World Ocean School community.
We estimate that Roseway will set sail mid-next week for her Boston home at the Moakley Federal Courthouse Dock. Our office staff haven't seen the crew or ship since she returned from St. Croix to ensure the crew maintained the "quarantine bubble" they developed during transit. They are REALLY looking forward to having Roseway closer to home so they can air hug the crew (from 6 feet away and with masks on!) and give thanks to this spectacular group in person.
Until then, we will continue to post yard updates here on the Ship's Log. If you just can't get enough of World Ocean School and you haven't seen our new Virtual Lessons page...check it out! We're so glad to have former crew that have stepped up during this season to bring awesome World Ocean School lessons and activities to you at home. Thank you to our stars Tierney and Claire for getting this started! Lessons will be added to this page weekly.