05/01/15 - A Voyage Not For the Faint of Heart
A Voyage Not For the Faint of Heart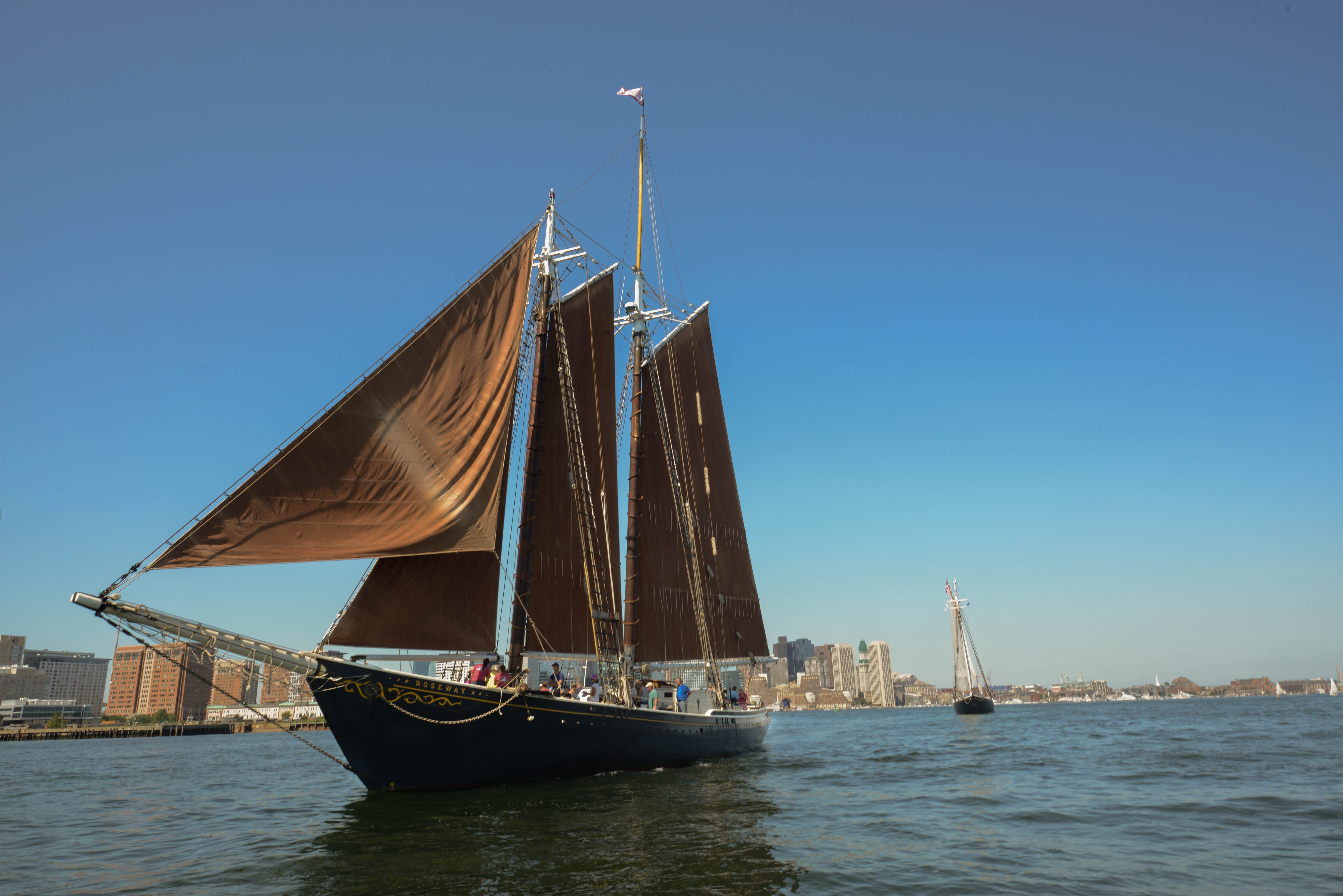 The Roseway pennant wavered gently from the topmast under the bright clear sky of a frosty April morning. She moved almost silently through the glassy harbor bound for Rowes Wharf. A handful of groggy bystanders, barely awake at 7am on Sunday morning, stood squinting into the sunlight. Roseway effortlessly slipped alongside her dock, almost as if there were no stories to be told of the previous six days. She looked peaceful and rested, almost as if she hadn't just weathered 50-knot squalls and water spouts. Her crew looked cheery and warm, almost as if they hadn't just been working for a week in 20-degree wind and sleeping at a 50-dgree angle.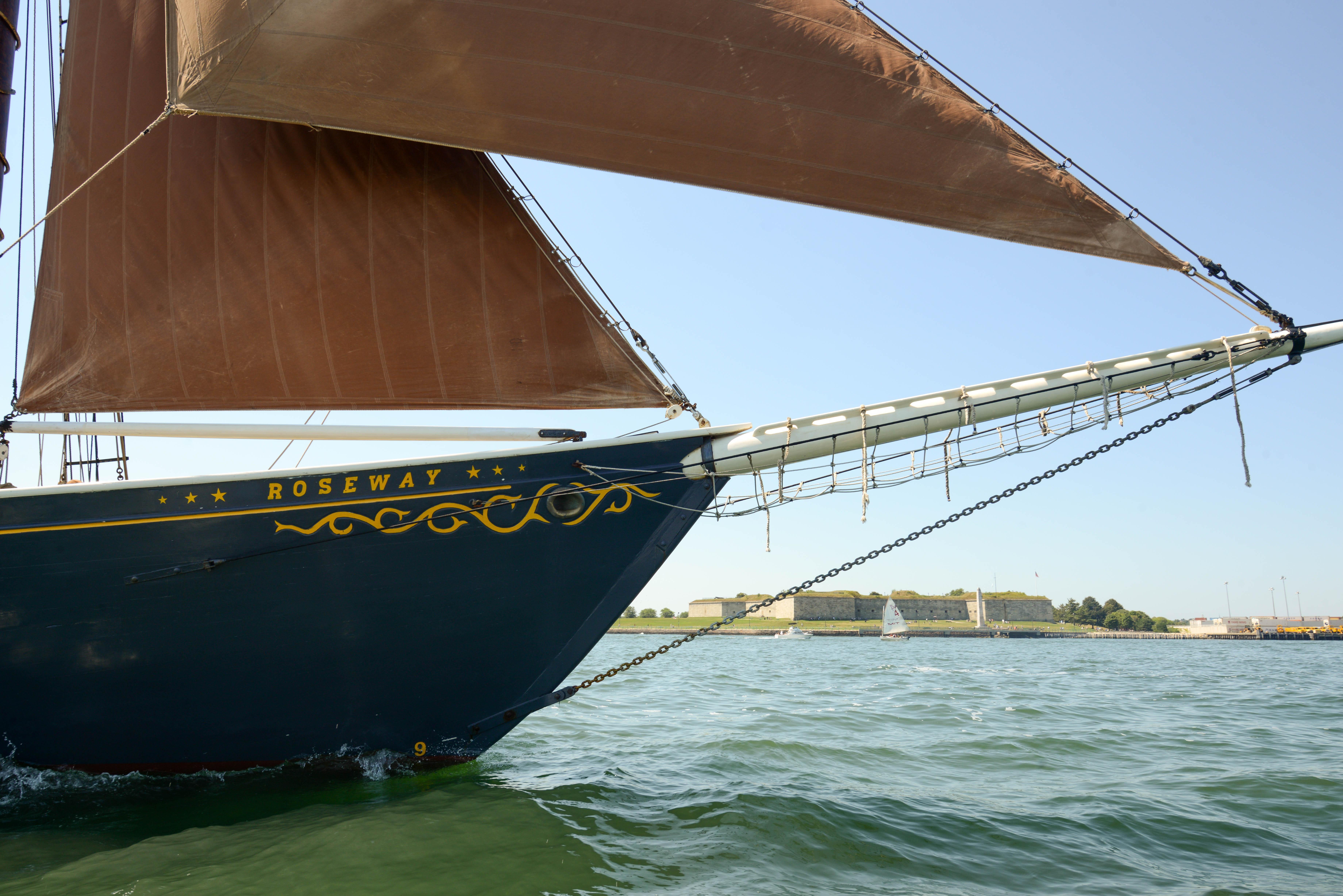 One of the Mates reported that it had been a "spirited sail." When asked of a crew member: "Were you scared?" The answer came with calm contemplation: "Roseway leaves nothing to fear." When asked of the Captain: "How did the crew handle the conditions?" The answer came with forceful certainty: "They were remarkable and absolutely stellar."
Despite the challenging and long crossing from Bermuda, the guest crew was resilient, stoic, and un-complaining. This was no cruise for these sailors, ranging in age from 12 to 70. Alongside Roseway's crew, they worked hard, smiling through all their layers, many managing to find inspiration in the face of adversity.
As Roseway secured her lines at the dock, warm coffee and muffins filled their bellies, and everyone began to reflect on a truly epic adventure. These are not the things one forgets, nor are they the wanderings of the faint at heart.
Cheers to a voyage well fought and won. Welcome Home!