03/21/15 - Saying Farewell to Oakwood School
Saying Farewell to Oakwood School
We started the day eating breakfast cakes crafted by the babes of breakfast. After seconds, thirds, and fourths, we began swimming and back flipping. Jordan (Judas) braved his first ever backflip. This event was followed by the completion of fellow first time flippers: Wyatt, Matteo, India and and Frany. Unfortunately, this excluded Henry (young ice berg) who failed all seven fearful attempts (though his effort and attitude remained highly commendable).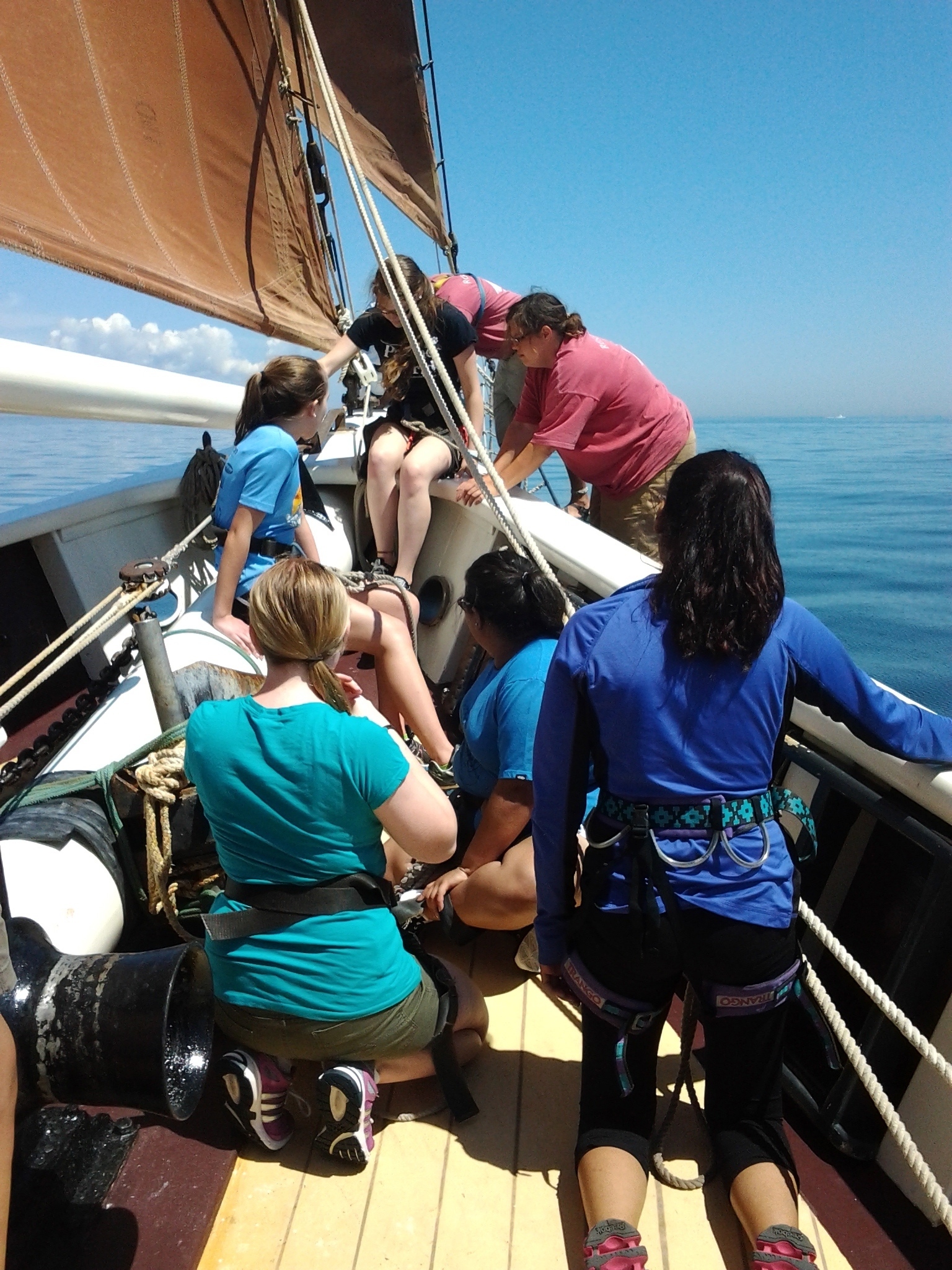 We then raised the sails by the tempo of our shantyman Cavo and students took over the navigation of our journey towards Lindenberg Bay. A Watch took us exactly where we needed to go though some of the other watches did question the course order that was decided on when it was our turn to navigate. Lunch came along where Horace, the horse eyed jack fish (that Capt Pao caught yesterday while raising anchor) swam in the stew.
After a day of sailing we arrived at our destination, Lindenberg Bay, where students engaged in a legendary competition known as the Deckhand Olympics. A watch came out on top, victorious once again, after a very close battle of knot tying, coiling and critical pin identification.
To Alison's disappointment, C Watch lost, though they did put up a good fight and were clearly the most well versed in coiling. A Watch broke the fierce tie in the final event-a question regarding navigation. We then had a dinner of epic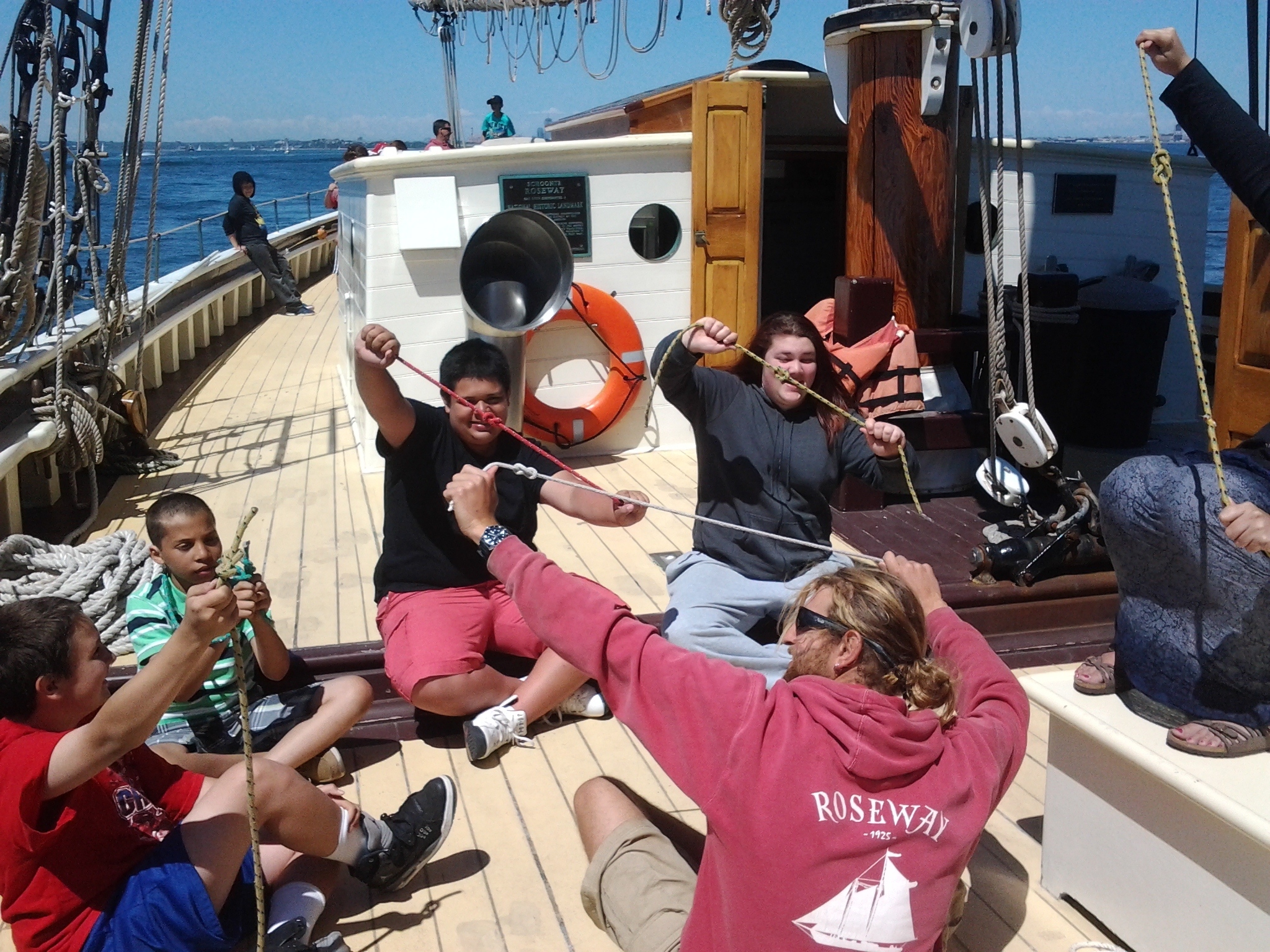 proportions consisting of big juicy pork and potatoes. After dinner we finished our chores and watched David and Angeline lay out ice cream and toppings of all different sorts after a wonderful closing ceremony.
At the end of our trip we are happy to leave with what we have accomplished and learned, and sad to see the Roseway and her crew go, hoping one day again to see her baggy sails, runnin' for the gales, headed down to old St. Croix.