03/19/15 - Underway St. Paddy's Day!
Underway St. Paddy's Day!
We started the top of the morning with a quaint breakfast from Danni the magician of meals, the sorcerer of supper, and PUT THAT MEAL TO REST. The breakfast consisted of berries, presumably fresh from the garden, and a blueberry scone that the galley insisted was coffee cake.
After breakfast, we did our chores while we motored to the Baths located on Virgin Gorda (pronounced vuh-gin goa-duh).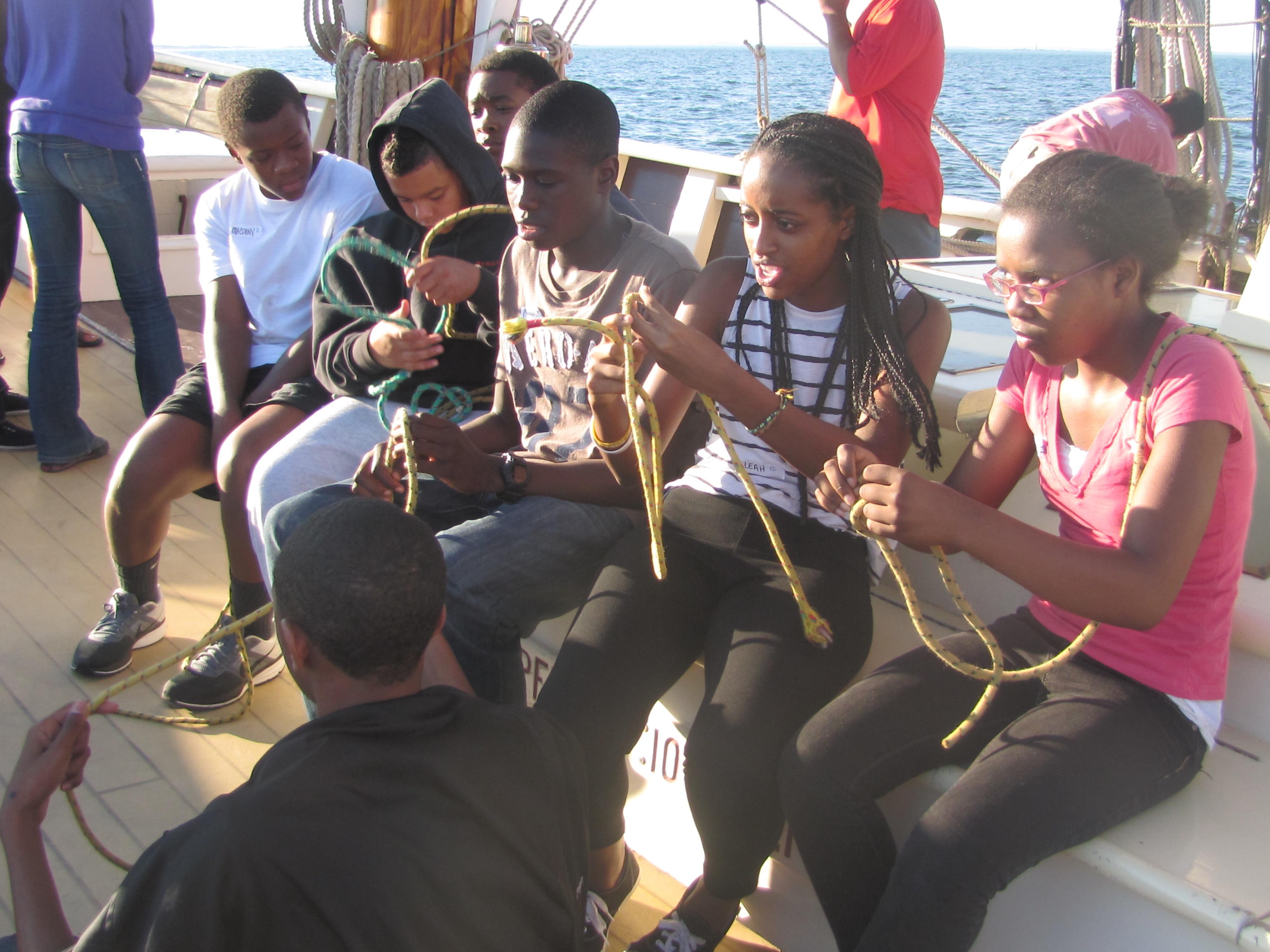 We stormed the beach at the Baths in dinghies, and swam toward the shore where we grouped up and made a count. We then frolicked down the beach and squeezed passed large boulders. We explored Devil's Bay, a sanctuary of beauty, and swam around until we later swam back to the dinghies, which taxied us back to Roseway.
Back on the boat we measured latitude via sextant with the wise master of the sea, Captain Pao, the man, the beard, the legend. Next, we consumed lunch, today it would be chili. Delicious. We then sailed at screaming speeds of 2 knots while climbing the rig.
Everyone then enjoyed a delicious dinner of stew accompanied by Heinrick and Judas' Irish Soda bread which they made in the galley earlier that day. It truly was a St Patrick's worthy of any Irishman. We also climbed the rig into the sunset before putting the drop on that anchor.
G'night ol' sports.