03/15/15 - Welcome Aboard Oakwood School
Welcome Aboard Oakwood School
We took off 10:30pm from LAX. We are 15 students with two teacher chaperones. We tried to sleep on the plane to Dulles, although it didn't work out too well. We landed at 3am our time, and stayed in the airport until 7:30 their time, an hour and a half.
We then landed in Saint Thomas at 12:00 or so, and took a cab to the dock where we met the Roseway. The weather was very humid in comparison to Los Angeles, and we were all in heavy clothing. Alec casted the dock lines as we pulled out of Yacht Haven Grande.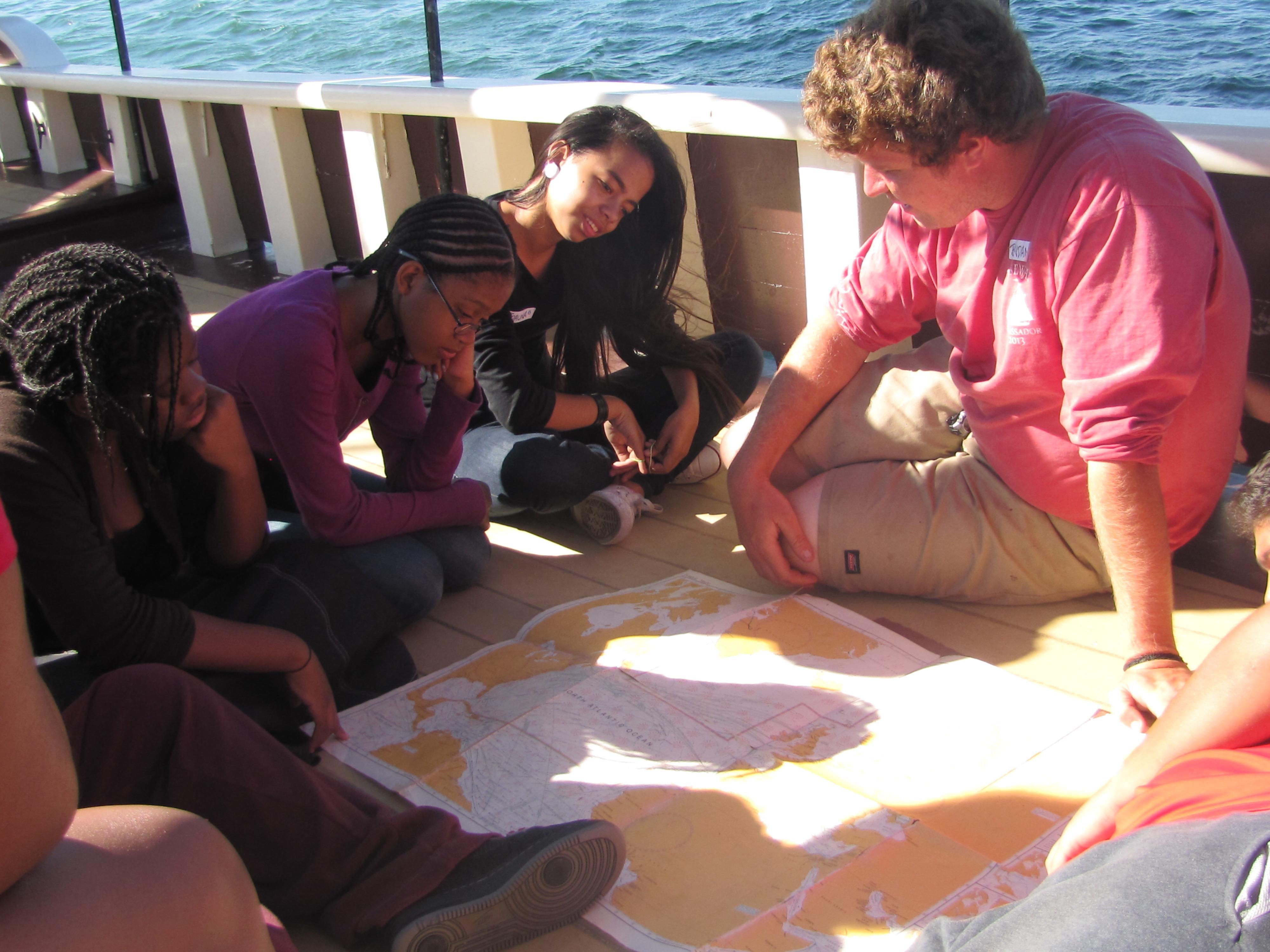 We hoisted 2 tons of sails as a crew, and it hurt. Then we began our first 3 hour voyage, and many people got mildly seasick. We did a MOB drill towards the end of our sail. We reviewed the knots that we used on board, and A Watch is in good standing to win the deck hands Olympics.
It was a very special day for the captain, it marked his 35th birthday. We celebrated with a delicious cake after a delicious dinner. Now everyone is super tired, and very happy to not be on anchor watch!
Tomorrow should be a great day, headed to the bubbly pools.