03/12/15 - Time to Say Goodbye
Time to Say Goodbye
The trip is coming to a beautiful end as we are about to leave the boat tomorrow. The refreshing voice of John's guitar woke us up. The day started with a delicious breakfast consisting of sausage, and biscuits with cheese, eggs, and gravy.
A truly turbulent day it was. The waves were high and wind was strong: we struggled as the crew and students tackled the violent ocean. The jib finally broke in the wind after we lowered it once to reduce sail area, thus reducing heeling. The speed before we struck the jib estimates ten knots, which, for a vessel like Roseway, was very fast indeed.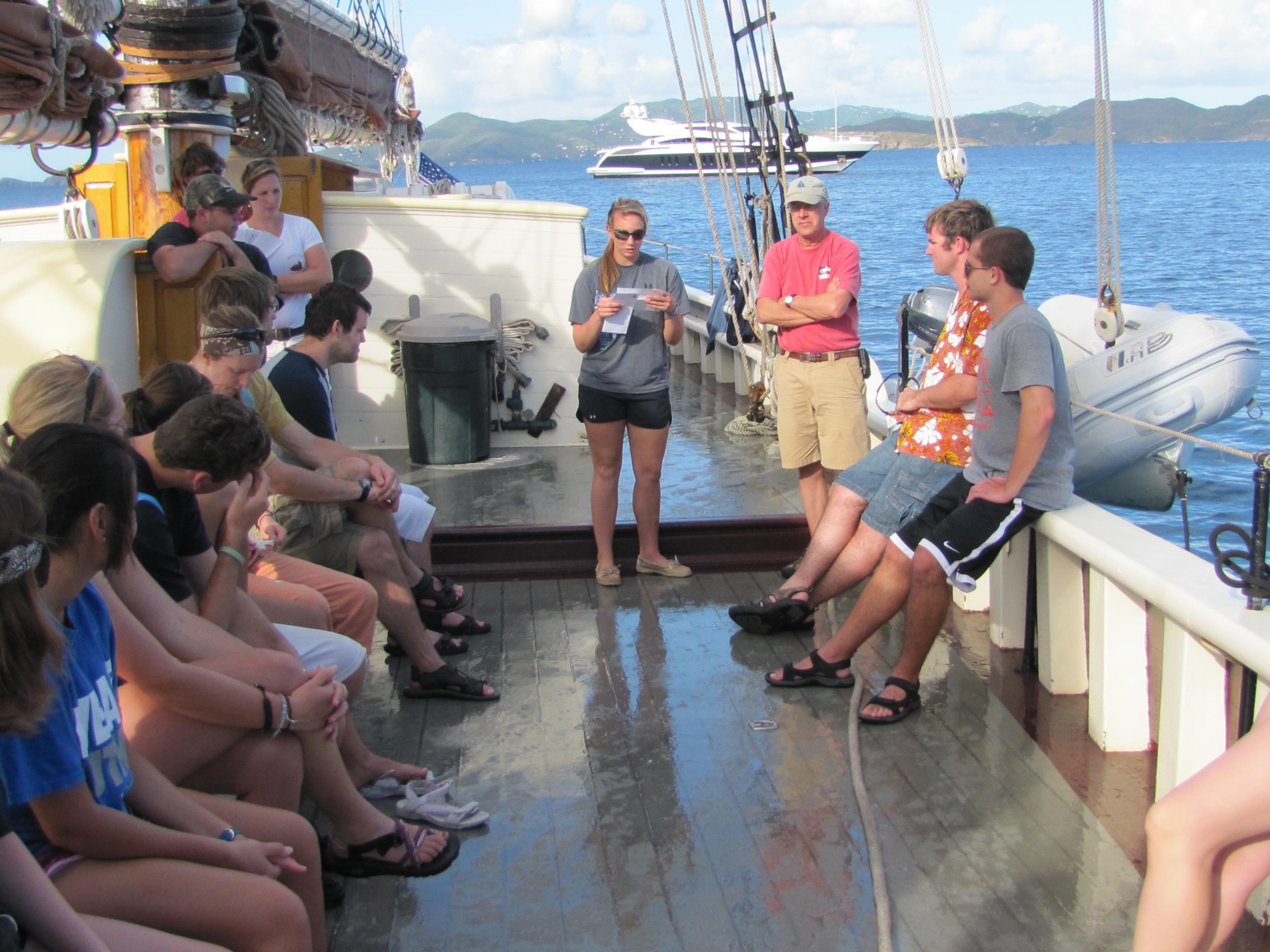 We arrived at St. John after the longest six hours of sailing ever – that was after luckily capturing a mutton snapper. The boat safely arrived and anchored in Rendezvous bay. The crew and students hopped off the boat to enjoy a nice, salty shower, followed by climbing the rigging, accompanied by a double rainbow.
The exhausting day finally ended with a tasty sit-down dinner. We felt truly grateful for this experience, supported by the crew, the KUA students, the Gifft Hill students, and most importantly, the Roseway.
Feeling sorry to leave :)