03/11/15 - Turtle Lessons
Turtle Lessons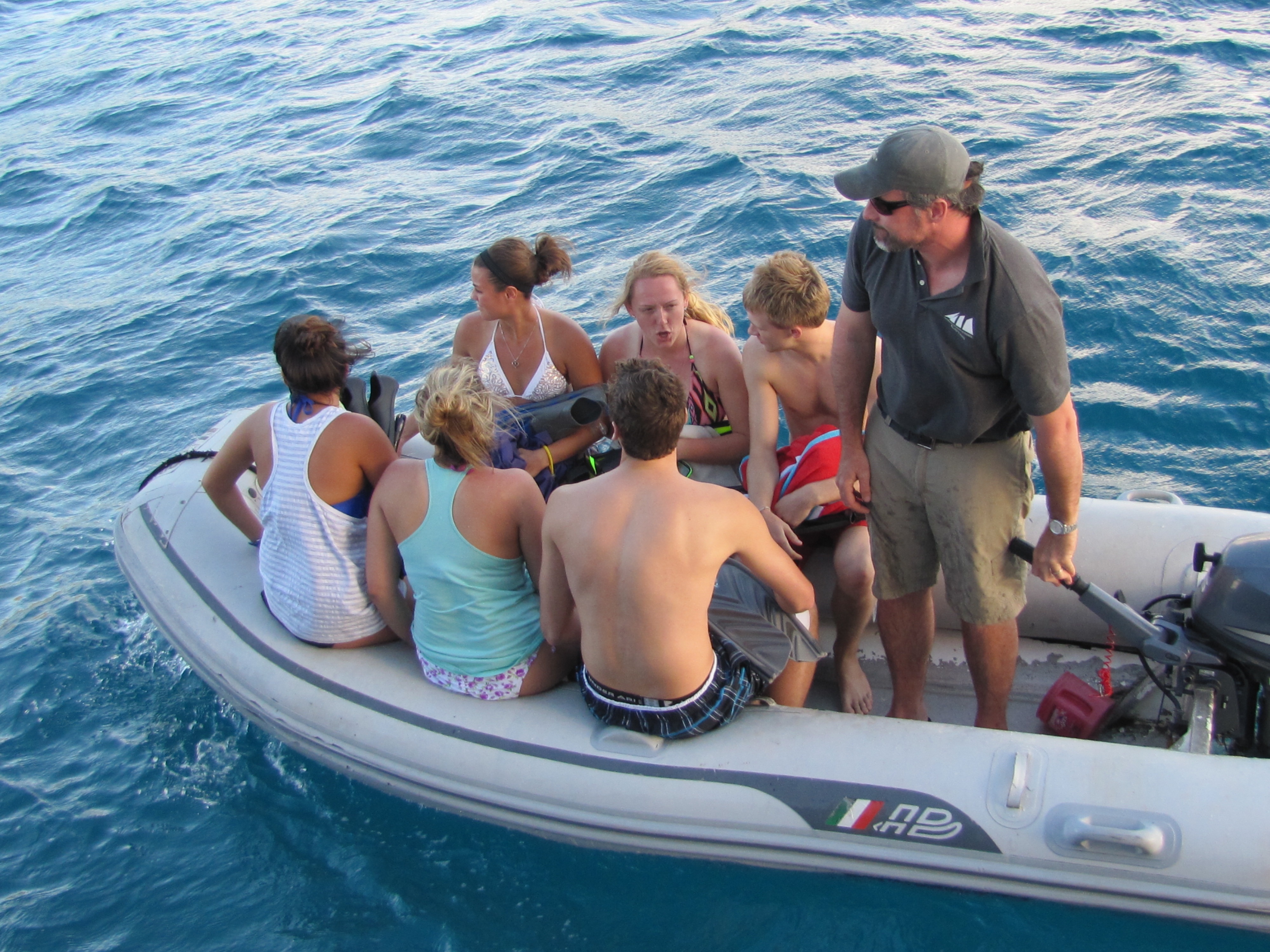 We woke up in Fredericksted and ate breakfast at 8:30 (pancakes and sausage). After the chores we got our snorkel equipment together and got in the dinghys to the pier and were there for an hour. Some of us saw barracudas and sea turtles. We were small boated by Alison and Emily back to the Roseway where we had broccoli soup and bread for lunch. From there we headed back out for another expedition.
We arrived at the dock and then got into a taxi that brought us to Cane Bay where Kemit enlightened us about coral reefs and all the harmful effects that humans have brought upon them. We learned about the coral nurseries and how they are trying to re-grow the coral.
After a hard swim out to the buoys where the coral nurseries are located, some of us saw turtles. We came back to the beach enjoyed some fruit punch and frozen coconut drinks courtesy to Dr. Laurie.
We chilled on the beach for the rest of the afternoon and then were taxied back to the dock where Eric and Alison picked us up with the small boats. We then ate dinner which was stir-fry, chicken and rice and then we all did our evening chores. GHS students are excited to sail back to St. John tomorrow.