06/29/15 - Summer Ambassador 2015 Kicks Off
Summer Ambassador 2015 Kicks Off
Today is our first day on the Roseway for the Summer Ambassadors Program! The Ambassadors started arriving on the boat at 4, we had kids arriving from all over, as far north as Canada and as far south as the Virgin Islands. We got to tour the boat with our parents, for many of us it was our first time on the boat and our parents were amazed and a little shocked to see where we are going to be sleeping.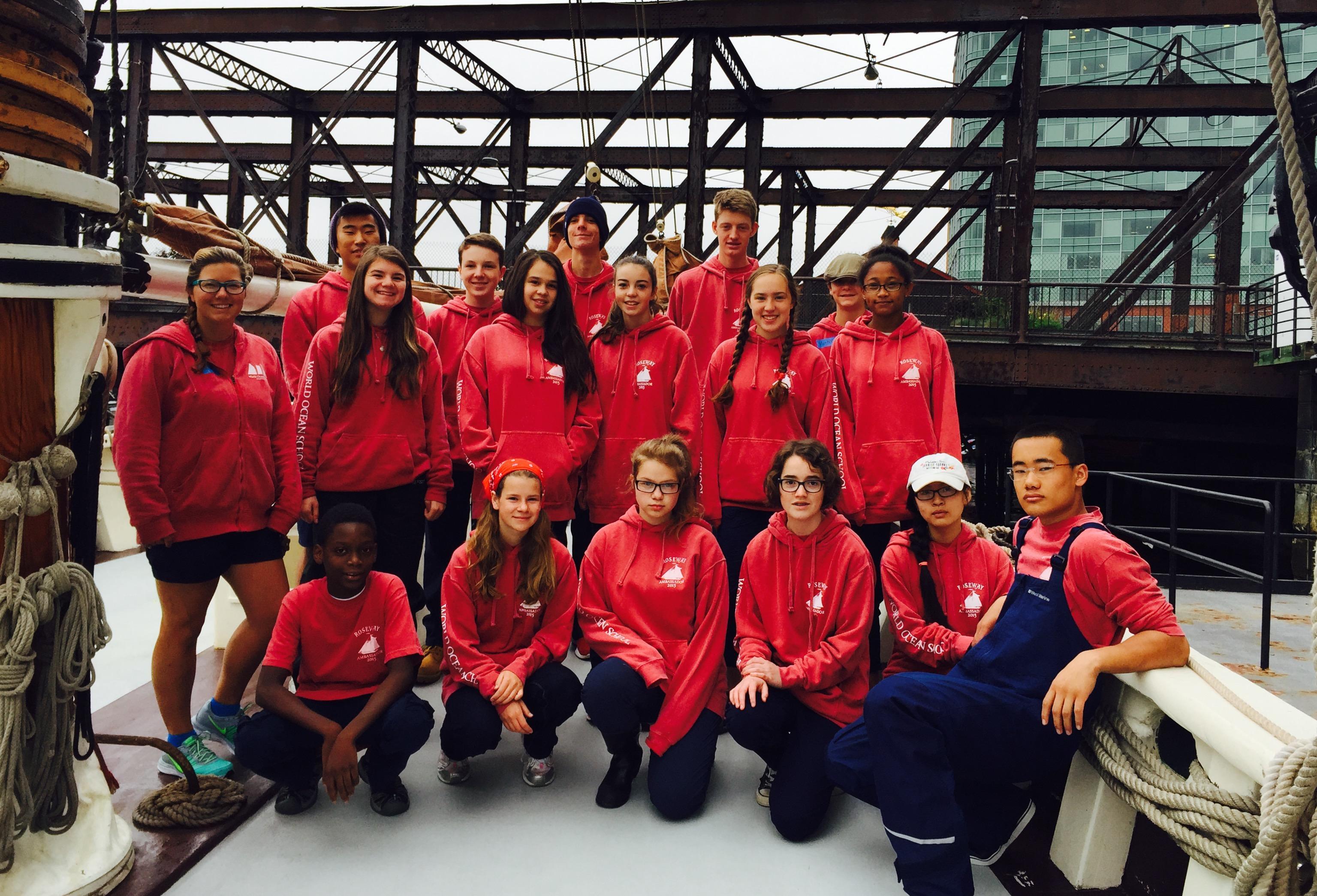 During our tour of the boat we met Captain Dwight. After saying goodbye to our parents we were able to unpack and settle into our bunks. We are sleeping in the fish hold, it is where the fish used to be kept when the Roseway was a fishing vessel, but now it is where the students and crew sleep. The bunks are smaller compared to our bedrooms at home but still very comfortable.
Before we ate, we did our big opening circle. We started with ten I'm A Stars where everyone had to jump really high in the air while shouting "IM A STAR!" We do I'm a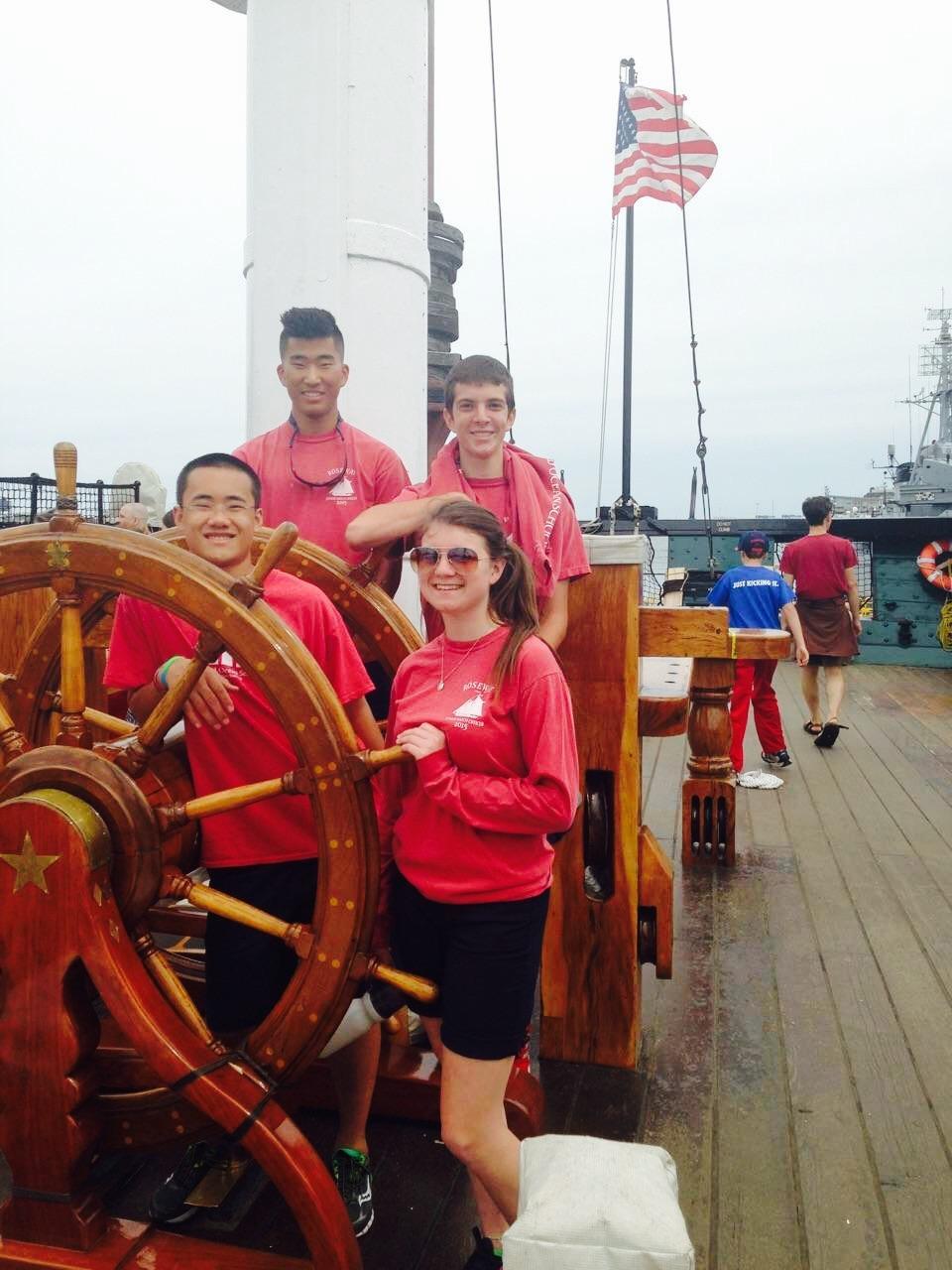 stars all together for team building because we are a team on the Roseway and to get our blood flowing. Following I'm a Stars we did introductions in order to meet the rest of the crew and Ambassadors. Then we talked about our community values that are important when on the Roseway. As a crew we talked about practicing respect/responsibility, trust, and communication. After opening circle we all enjoyed a delicious dinner that was made by the cook, Collin and we had mashed potatoes, pork, and two types of salad; spinach and peaches and the second type was kale, and green beans. After dinner we did our chores, A watch tackled the dishes and after dinner clean up, B watch was in charge of cleaning the soles and bowls and finally C watch washed the decks. This made some people cold.
After our chores we had a group muster where we discussed the values that we, as the Roseway community, are going to live by for the next two weeks. These values are especially important when living in tight spaces. Five of the values that are important to this community are respect, teamwork, acceptance, perseverance and HAVE FUN! Tomorrow we are going to Gloucester, MA. Most of us are excited about making new friends and about the journey we are about to embark on, but at the same time, we are all still a little nervous.