07/07/15 - A Classroom Underway
A Classroom Underway
This morning we woke up to bright sunshine and warm weather. After having a delicious breakfast of pancakes and sausage, we started the day with raising the sails and headed north to Hog Island. On the way, we learned about the 6 simple machines and how they affect our work. Then we demonstrated what buoyancy was with tinfoil boats.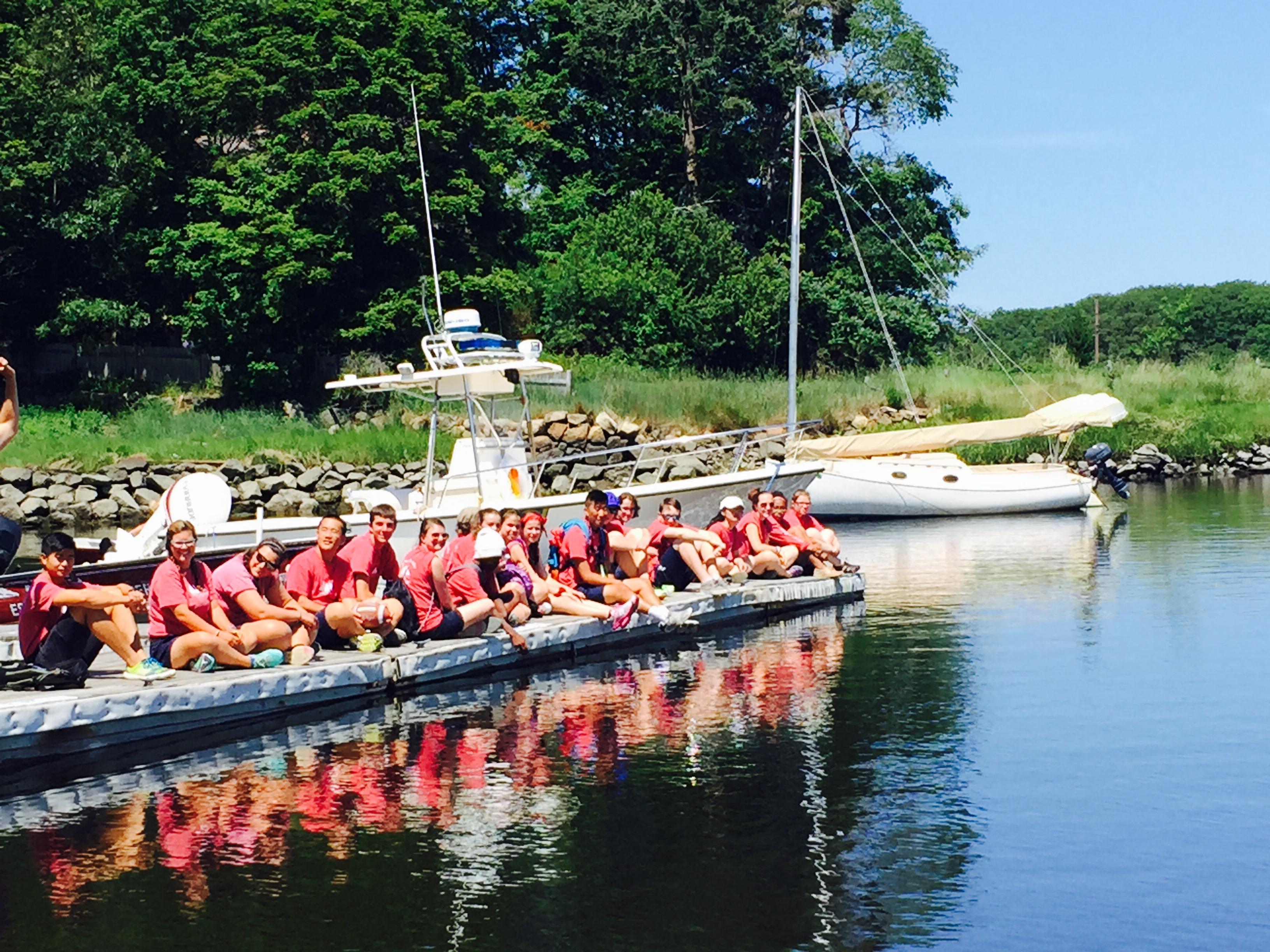 After having a warm lunch of tomato soup, grilled cheese, veggies and chips, we then went on to active watch where we watched actively at the bow while some of us steered the boat at the helm. When we were supposed to be reading and reflecting, we got to go out unto the bow sprit and see the boat from a different point of view. While there, we sailed by Eastern Egg Island and saw puffins. Even though we thought we were out there for only 10 minutes, actually we were out on the bow sprit for 40 minutes. It was a awesome experience.
Then we finished sailing to Hog Island and anchored near the shore. A few of us then jumped into the cold water. Cavo took a video of himself, along with John and Amari jumping in. After swimming, we all enjoyed a dinner of rice, curried chicken, coleslaw, and broccoli.
Tomorrow, we will do trail maintenance on Hog Island. It was a beautiful…happy day.