07/06/15 - Lobster Bake With Captain Perry
Lobster Bake With Captain Perry
To start off our day we woke up to an amazing rendition of the Virgin Islands' March, and 20 "I'm a Stars". After a delicious breakfast of scrambled eggs, bacon and yummy biscuits, we set sail for Bailey Island. We went through our rotations seeing many different marine species, like: birds, seals, porpoises, jelly-fish and more birds.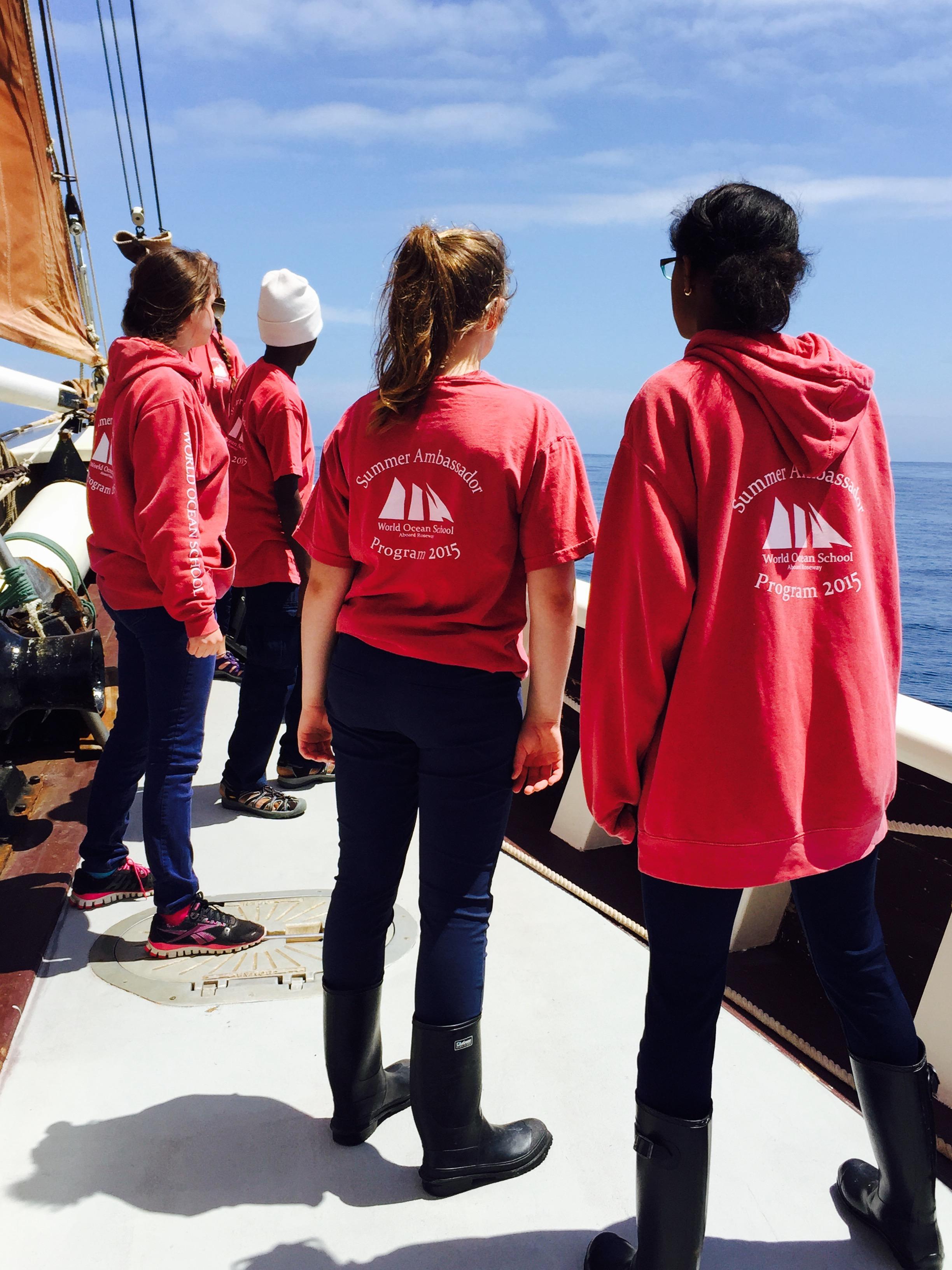 After a lunch of deconstruction chicken noodle soup, our group decided to try making Turk's Heads. Some of which were successful, others not so much. While the rest of us were making our bracelets, Hunter was teaching himself new knots. Along our way to our destination, we fired our signal cannon to the schooner Alert. While lowering sails, Amari and Cassidy got to go out on the bowsprit to furl the Jib Sail.
Finally, we anchored and took a trip up to Captain Perry's house for a delicious lobster bake, where we also had moose meat, and striped bass. Some of us played football, and others played soccer. Sergio, John and Cassidy were surprised by former summer ambassador, and good friend, Conlon.
We came home to do evening chores, and to prepare for another full day of sailing to Hog Island in the morning.