07/05/15 - Seamanship and Fireworks
Seamanship and Fireworks
Happy Independence Day! We started our day with a rousing rendition of the Star Spangled Banner performed by the JWO's followed by a steaming hot breakfast of oatmeal. We quickly got underway to view the majestic views of Casco Bay.
A Watch ran through a mock pin chase in preparation for the Deckhand Olympics (they did a phenomenal job) and got a crash course is basic navigation. We learned how to plot our course and find our position using latitude and longitude. We had a delicious lunch of leftovers and continued with our rotations.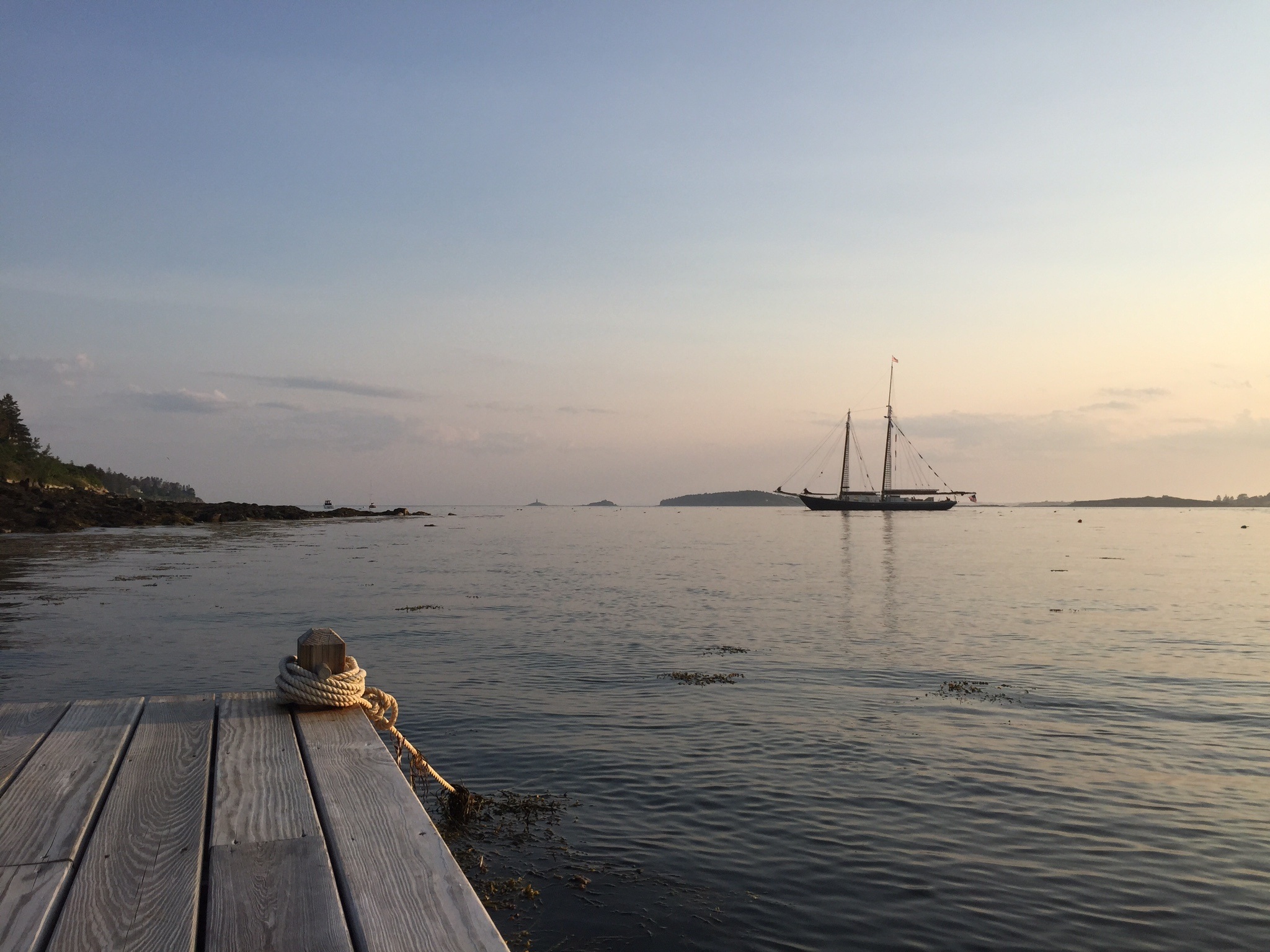 During active watch we saw seals, jellyfish and porpoises in their natural habitat which caused Sam to bring up her hatred for dolphins, causing a bit of controversy. For reading and reflection we kept reading Captain's Courageous and then practiced our knot-work while making friendship bracelets.
After rotations, we got the whole crew involved in making bracelets. Natasha gladly volunteered for the fire hose (twice!) despite it not being part of her watch duties. We are currently anchored off by Falmouth eagerly awaiting Fourth of July fireworks. Tomorrow we'll get underway to Harpwell's Bay and we're a little sad to say goodbye to Portland.