07/03/15 - Community Service at STRIVE
Community Service at STRIVE
We started the morning with weighing the anchor and heading to Portland to dock. Having a delicious breakfast of eggs, sausage, and potatoes, we sailed around Casco Bay for the first part of the morning. The sail was breezy, sunny and enjoyable.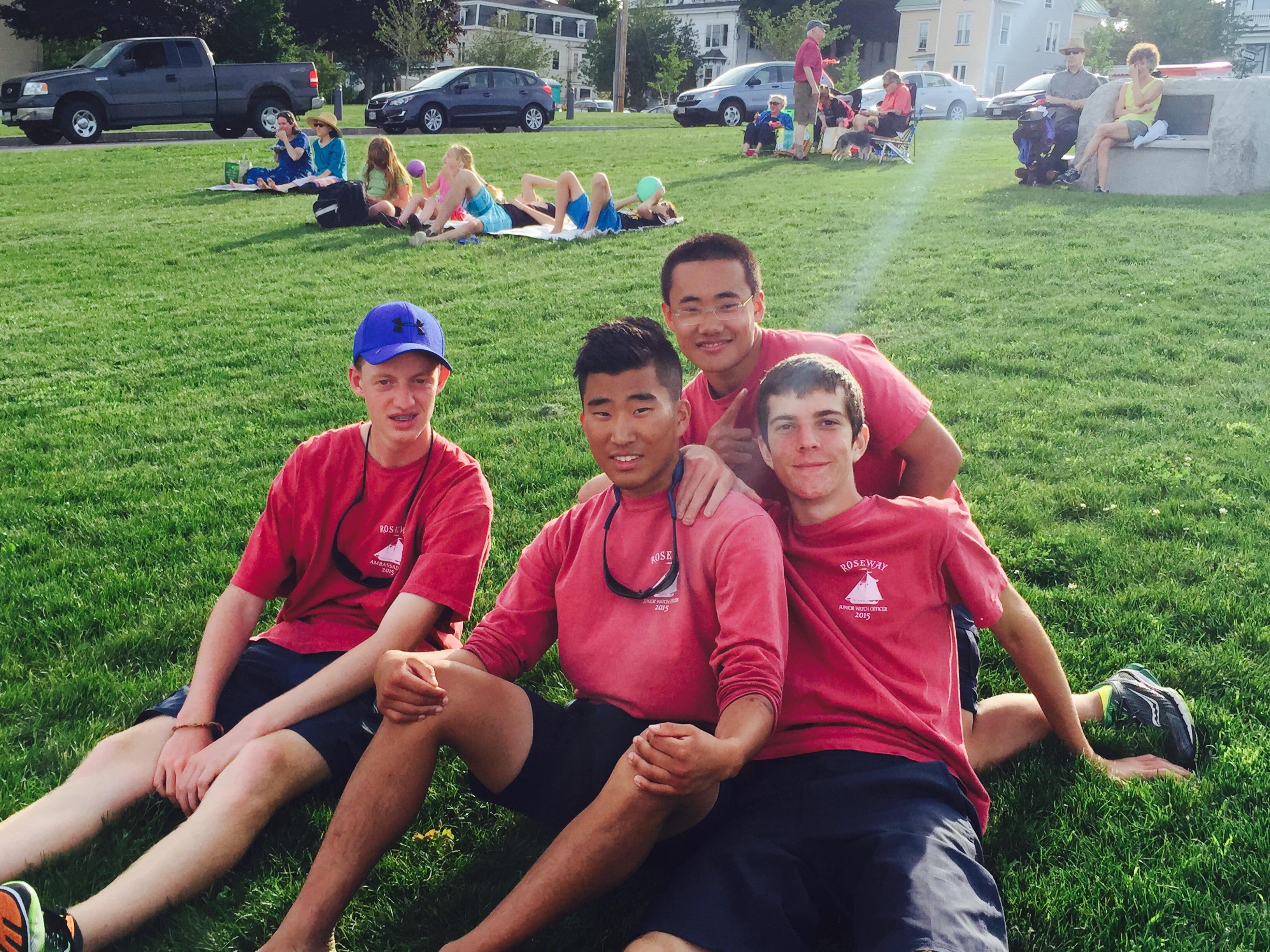 After docking in Portland Harbor and having a quick lunch, we all headed to the bus station to go to Strive. Being our first community service project, we hung out with teens with developmental disabilities for a few hours. They gave us food and we played ping pong, pool, wii, card games, and more with the kids. They also taught us a dance to Timber, the song.
We just missed the bus back to the city so we had to wait for about 20 minutes in the shade for the next bus. Most of the ambassadors ended up tickling and laughing with each other on the grass. After getting off the bus, Samantha walked us to a nice, free concert in the park with a yummy dinner of hamburgers, chips, and watermelon, thanks to Collin. As the concert ended, some of the ambassadors and a couple of the crew members went to play Frisbee but ended up rolling down the hill laughing, tackling each other, and taking funny pictures.
Over all, we had a great time but walked home with some heads aching and tired eyes. But that didn't change the feeling of happiness and the strength of friendship.