07/22/15 - Whales from the Bowsprit
Whales from the Bowsprit
As we wake up to stars shining on the Roseway, we prepare for our first anchor watch. With a sweet midnight snack to wake us up from the rocking of the waves, we checked if the boat was in good health all around. In the free minutes we had in the darkness of the sky we continued to learn where we would set sail for in the morning.
Woken up by bunk mates around 7:30, we set the sails for the second time in a more comfortable manner. Yes it was hard work but we pushed through it and persevered. As Captain Dwight steers us our watches begin to eat breakfast prepared by our on-board cook Collin.
After eating our delicious meal we began our daily chores, before breaking into our watches to check for upcoming obstacles and learning what a real sailor does. As we came up on a whale watching boat everyone gathered on the deck. While keeping our distance we spot whales far off. Then suddenly a Humpback Whale emerges by the starboard bow. There's cheering all around, and smiley faces, knowing we are not the only ones in the sea.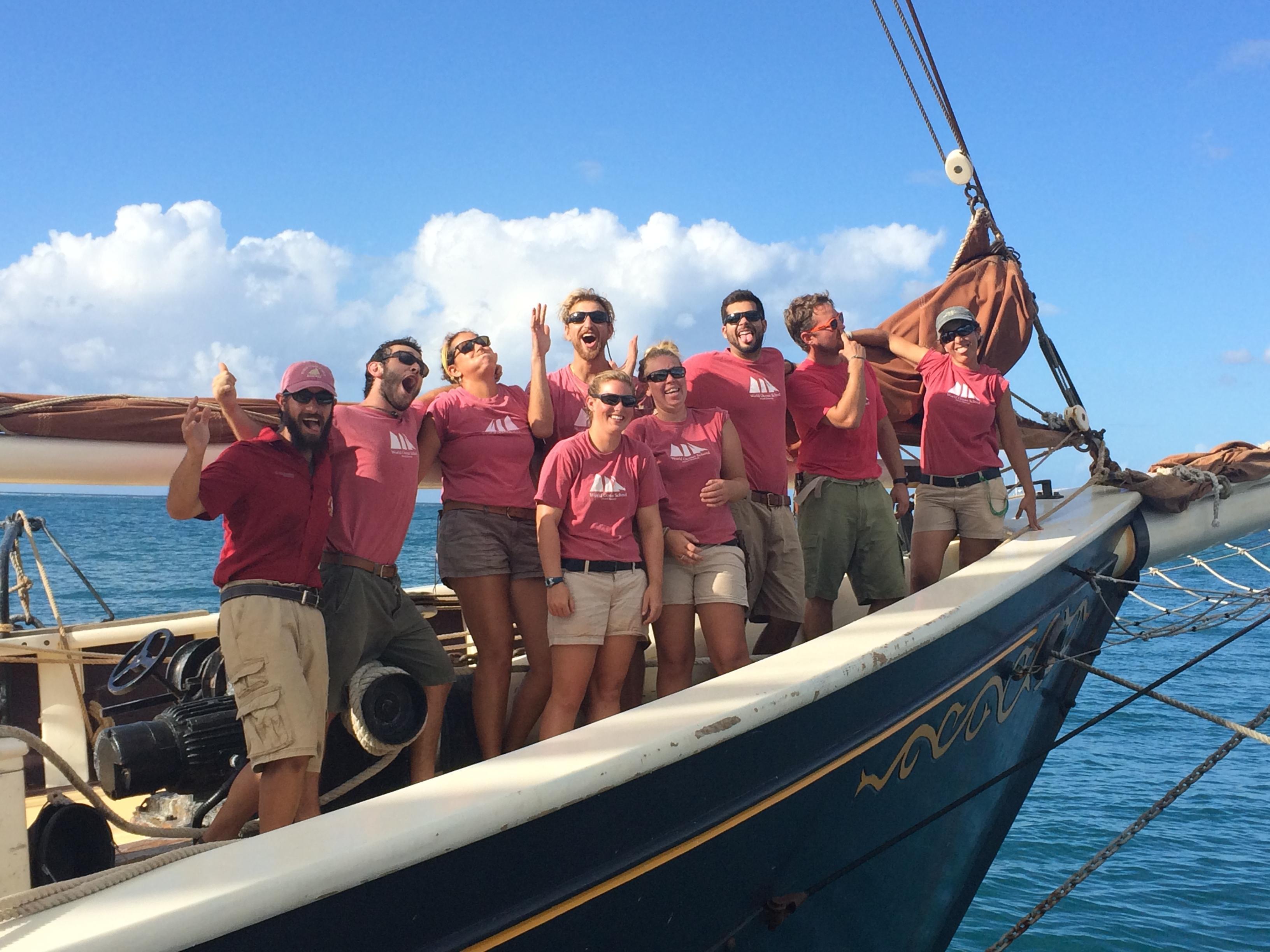 Best watch leaders, Hix and Sam encouraged us to enjoy our time in an extreme amount by going on the bowsprit. Sitting on the edge of the ship with your feet over water at deep sea is amazing. Riding the Roseway with no hands against big waves and encouraging others to join the moving moment is what this trip is all about.
Afterwards, we separated in our watches for a few more hours and we navigated and steered our way to our destination of Provincetown on Cape Cod Bay. Enjoying the salty but refreshing water we tasted, swam, and jumped in the sea. After enjoying our time in the sea, we dried off to eat a delicious meal by our cook over a sky filled with a beautiful sunset.
We'll see what exciting adventures tomorrow has in store for us.