07/20/15 - Common Ground Sets Sail
Common Ground Sets Sail
We left Common Ground at approximately 10:30 am on a very small and very hot bus, thus beginning our Roseway adventure. On the bus we played games to pass the time. Despite getting lost and arriving two hours early, we were still super excited! While waiting to board, we dispersed into Boston to explore.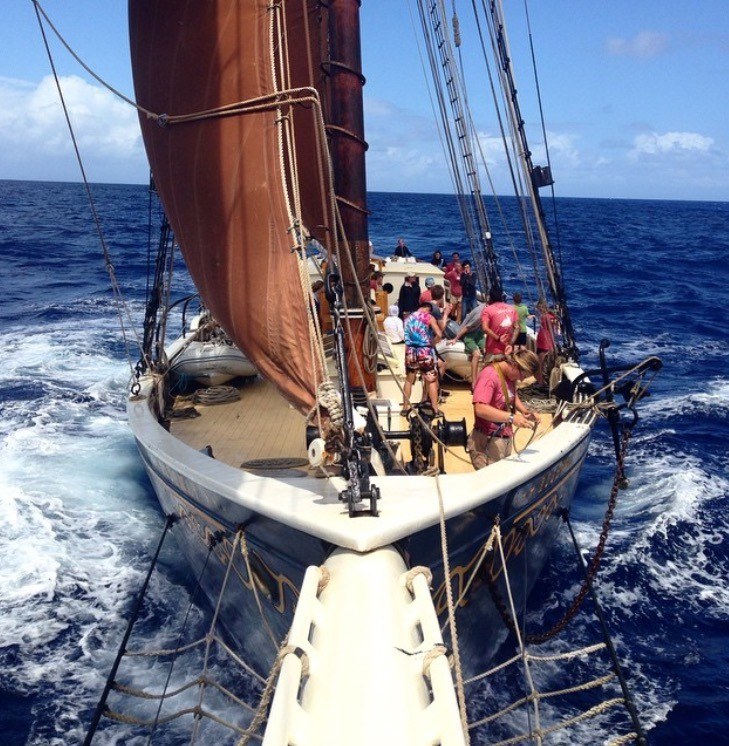 Once we were allowed aboard, everyone had mixed feelings. Some were super excited, others worried about being sea-sick. We were introduced to the crew, and in our opening circle we learned the Dos and Don'ts of the ship, along with ice breakers. Then we were broken up into watch groups, and proceeded to settle into our home for the next four days. After getting to know our crewmates, we helped to cast off. This included raising the sail and learning how to watch the bow.
Once sailing, we were able to relax a bit and learn the terminology of the ship. A swallow joined us for a short amount of time, landing on Cavo and proving that he was, in fact, a Disney princess. We then ate the most AMAZING dinner at 7pm, thanks to the ship's cook Collin. Then Watch A did the dishes, which were finished wicked fast due to teamwork!
We are super excited for tomorrow, when we'll hopefully see whales! Can't wait till then!