07/02/15 - Portland Maine on the Horizon
Portland Maine on the Horizon
It was a dark and stormy morning on board the Roseway. We woke up to cloudy skies, lighting and thunder. Captain Dwight decided to stay snuggled up next to the Adventure in Gloucester Harbor to avoid the nasty thunderstorms brewing. After our 20 I'm A Stars, Ryan and Cavo attempted to teach us sea shanties. The crew wasn't feeling it.
After a delicious breakfast of oatmeal and blueberries, we sat down and discussed our community values. It was very, very humid below decks but eventually we picked two values to replace 'acceptance' and 'have fun', since there was some disagreement over those two. After some discussion we decided on compassion and communication as our two new community values.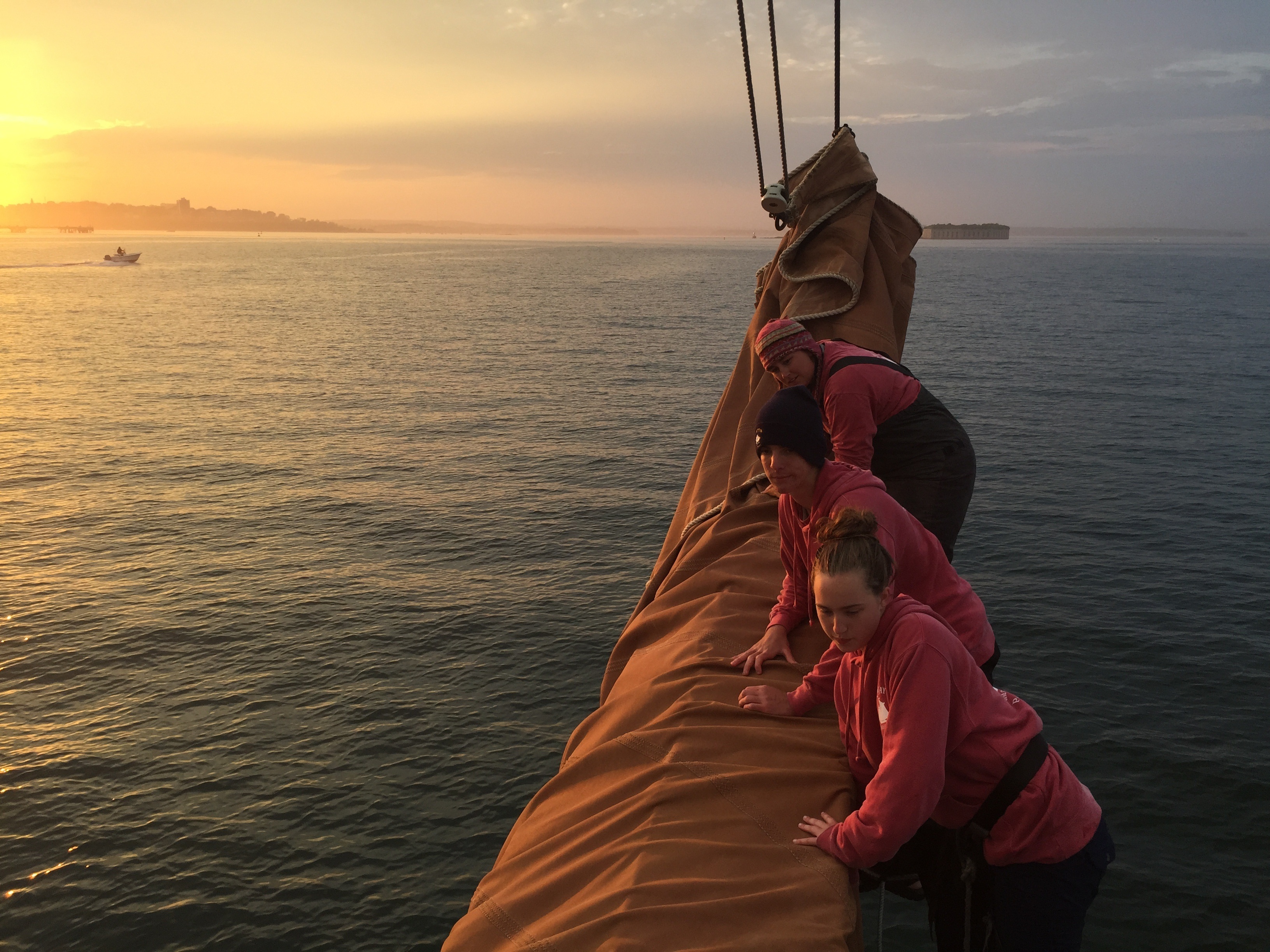 During morning chores we watched a small motorboat and sailboat get tangled in the anchorage and got to watch the Coast Guard get them untangled. Once the storm passed safely over, we got underway and raised sails. We had our Junior Watch Officers, Zi and Cassidy, help lead raising sails, in which they did a spectacular job. Scott then helped us raised our jib, while Gabby helped us raised our jumbo. In a race to the top, Gabby and her partner Zack won!
Outside the harbor we discovered choppy seas and strong winds, which made walking on deck hard. We ate a deliciously hot lunch underway of chili and fresh bread and then jumped right back into rotations. Later on the sun reappeared and the ocean calmed down. A Watch then took the opportunity to make matching team bracelets, with a little bit of difficulty at first.
Due to our late departure we're still underway, eagerly awaiting a safe cove to anchor in for the night. Tomorrow we'll finish our sail to Portland and help out with some great community service projects