07/11/15 - Last Day at Sea for the Ambassadors
Last Day at Sea for the Ambassadors
Hey, gang. This morning we woke up to cold, damp, weather and nice, warm oatmeal. But before we could enjoy our breakfast, we did 35 "I'm a Stars," and raised sails as fast as we've ever done.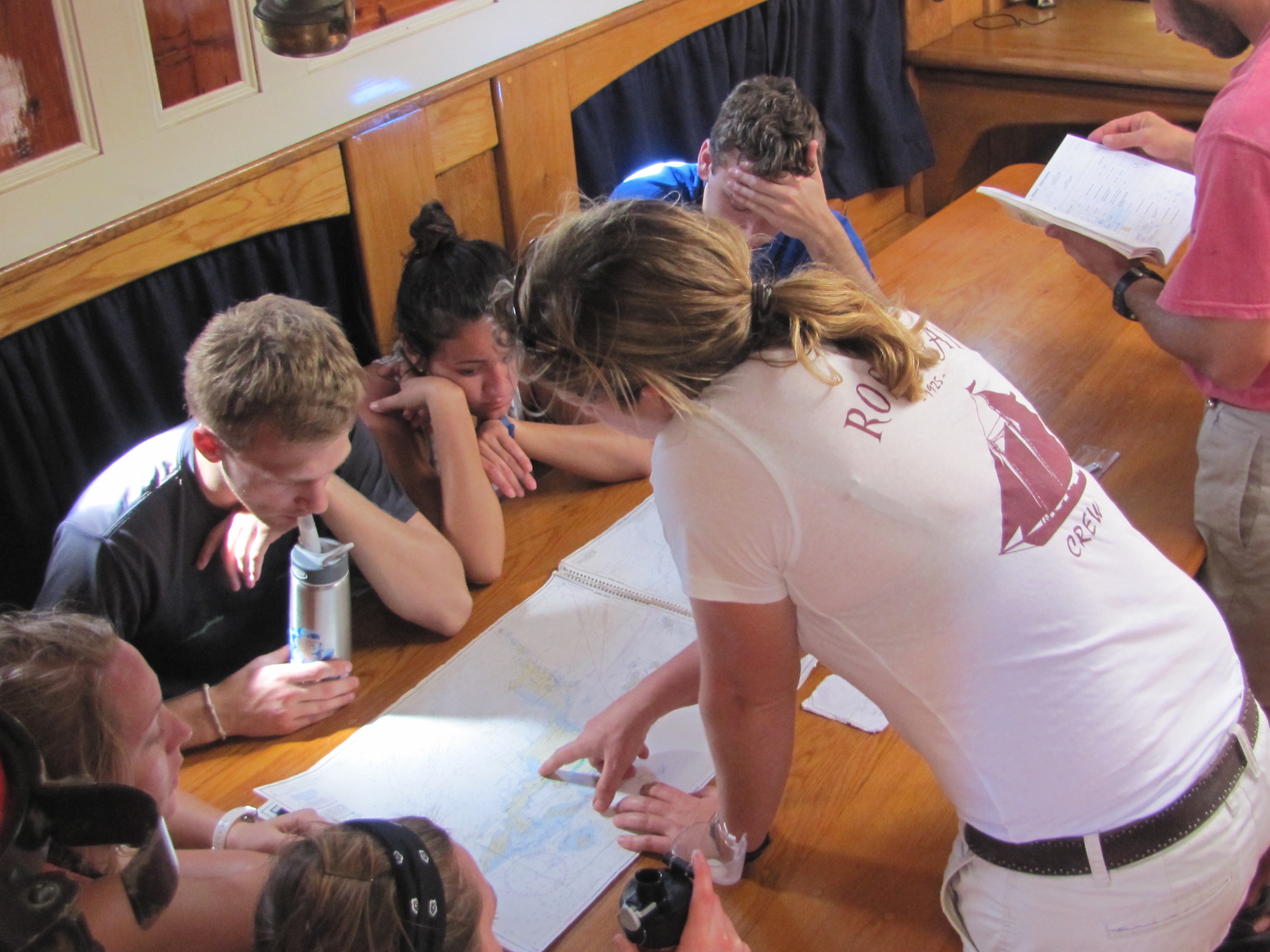 Surprisingly the day decided to clear up into sunny skies and pristine blue waters. We polished off the last of our leftovers, with a complement of a cask of mac 'n' cheese, which was as delicious as it was gooey. After we finished our last rotations (ever), we started the Deckhand Olympics. Despite a valiant effort by C watch, we did not enter first place after three competitions including knot tying, coiling, and the heroic pin chase.
After the Olympics we finished Captains Courageous, while our glorious and divine leader Cavo fixed the head… again. We then proceeded onto the bow-sprit where we saw hundreds of jelly fish and seaweed drift by. We had some slammin' salmon for dinner, and the evening was crowned with a birthday celebration for one of our crew members Eliza. Chocolate Chip. Cookie pie.
As we wrap up our chores we are now awaiting our arrival in Boston cracking jokes and soaking up the rest of the moments we have together.