07/10/15 - Arriving at Appledore Island
Arriving at Appledore Island
This morning, we got to sleep in a half an hour. After having a tasty breakfast of chocolate chip pancakes, sausage, and eggs, we headed to explore Appledore Island.
First, we got a tour of the facilities on the island and saw many different sea organisms while a high school/college group explained what they were called to us. We also learned there were two different types of seagulls living on the island; the black back seagull and the herring gull. Everywhere we went, you could see baby gulls with their moms flying or attempting to fly. Amari got attacked by a mother seagull. Before lunch, Sam took us around the island.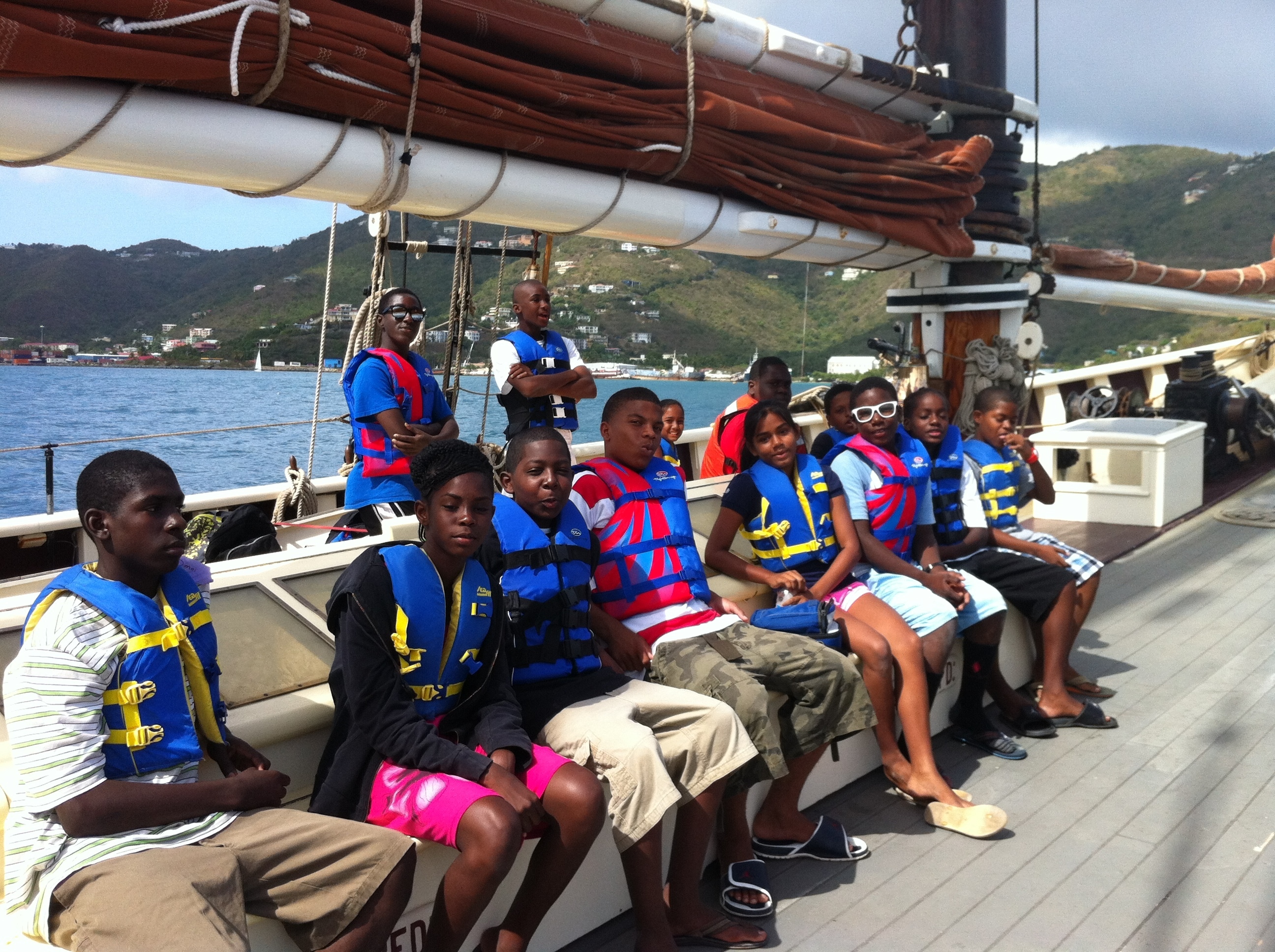 After having lunch, we explored more of the island. Some people went looking for crabs, while others went on a walk to the cliffs. In the late afternoon, Mark Johnson, one of the professors, taught us about hagfish and how they were the beginning of vertebrates. Fun fact: eel-skin wallets aren't actually made out of eel skin, they are made out of hagfish skin.
While waiting to go back to the ship, we talked about shark movies and the combination of whales, dinosaurs and creepy fish. After having a dinner of rice, beans, chicken, and green beans, we are now doing our daily chores and awaiting our last full day together. Tomorrow will be a full day of sailing to Boston Harbor. Deckhand Olympics here we come!