07/01/15 - A Stop at Roseway's Birthplace
A Stop at Roseway's Birthplace
Today we woke up to a breakfast of pancakes, which hit the spot before we began our latest adventure. We hoisted our muddy anchor up and made our way to Gloucester proper, to tie up next to our sister ship, the schooner Adventure. John was requested as auxiliary crew to assist the rafting operation which brought us alongside her safely.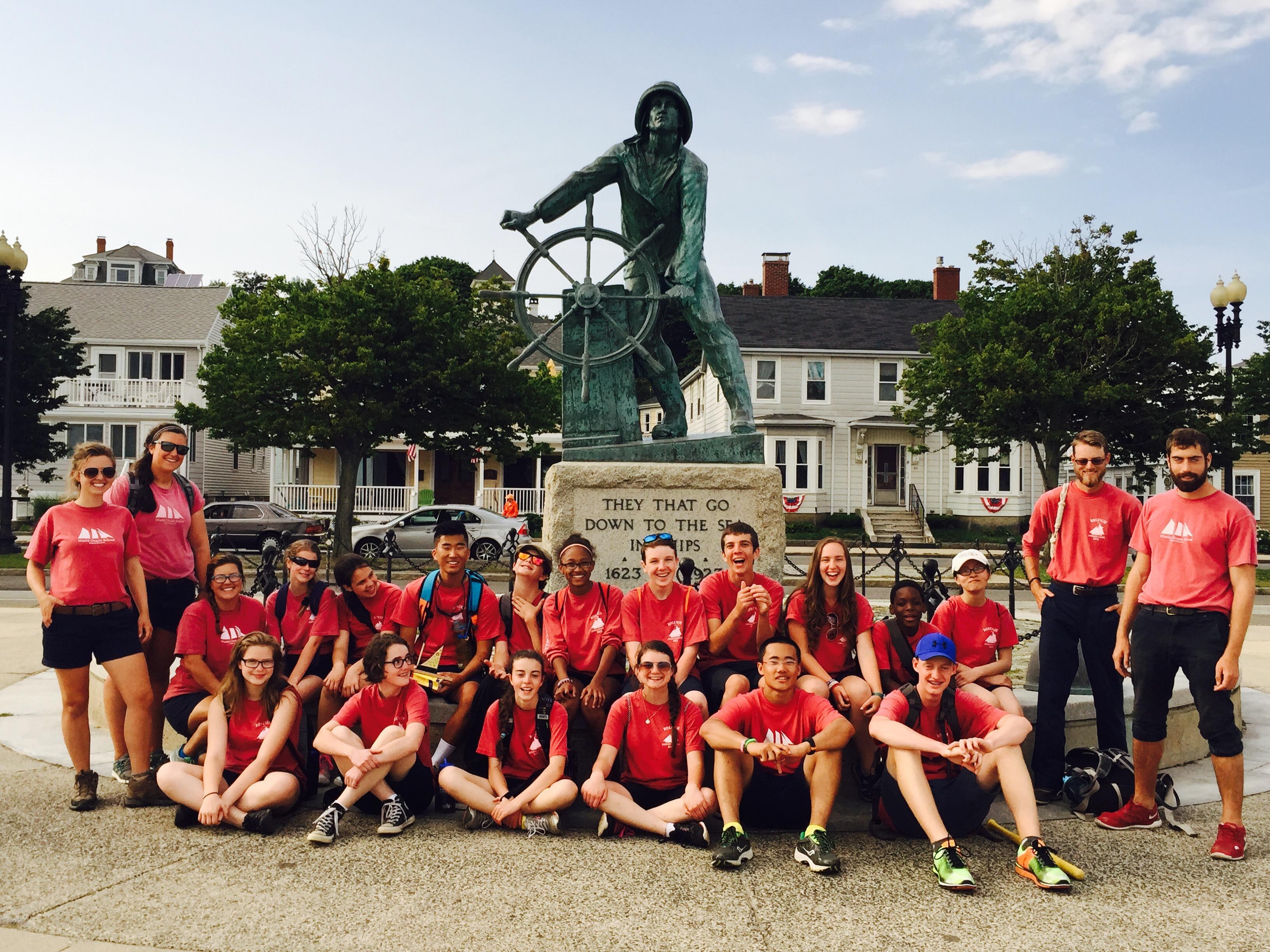 Our first stop was the Gloucester Aquarium! We were given a tour of the Aquarium where we were allowed to pick up and interact with the sea critters. We saw spider crabs, blue lobsters, horseshoe crabs, starfish, and skates. Then we went to the upstairs facility for their maritime museum. The museum was full of fun and informative games and exhibits. Amari enjoyed saving our fisheries through a simulation game, while Hunter enjoyed the preserved, old-fashioned fog horn on interactive display.
Our next stop was Essex to visit the shipyard museum, where Roseway was built! There we found many examples of boats, current and past, that share Roseway's rich history. Working with original tools, our watches made miniature sailboats that were put to a race in the creek outside. We were then given a tour of the facilities and allowed to try our hand at ship wrighting. Amari and Karen made trunnels in the original way that Roseway's were built. Karen and India's boat sailed to victory. Using steam and c clamps, with a little bit of muscle from our ambassadors, were learned how to bend wood in order to make the planks of a ship. We learned a lot.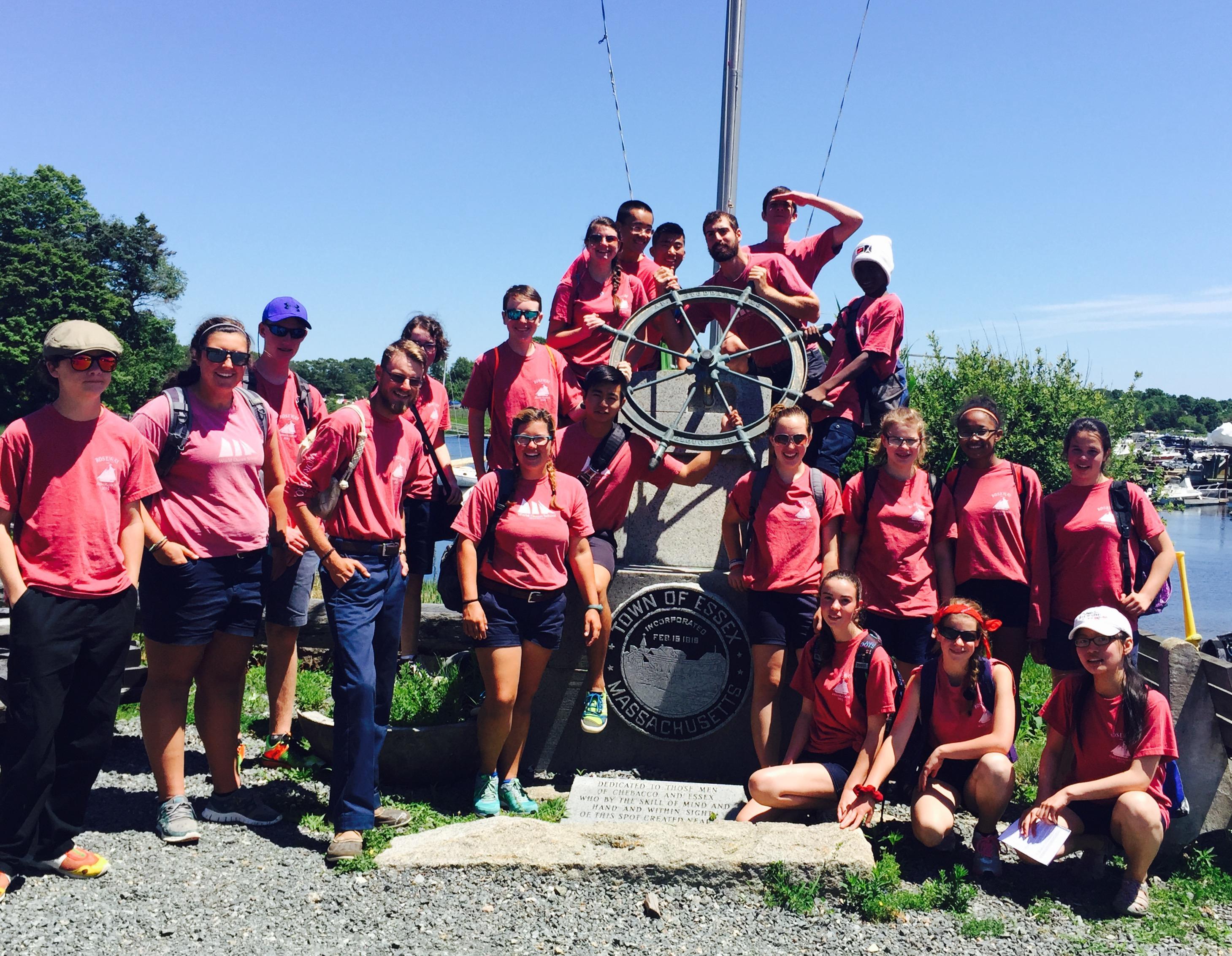 Afterwards we cooled off with some Ice Cream by the shore in a park. We burned that energy off with a game of football, and then the most intense game of capture the flag that the world has ever seen. Christina went down with the crew to the beach, and there they rescued beached jellyfishes. The game ended with a new feeling of closeness among the ambassadors as they continued their adventure aboard Roseway!