01/15/15 - Sir Francis Drake Channel to Gorda Sound
Sir Francis Drake Channel to Gorda Sound
Day 4 - Thursday, January 15, 2015
We woke up and read our riddle poems from the previous anchor watch. People were slightly upset by the bell riddle; we decided it was too tricky and misleading. We had breakfast and had a good class discussion, talking about the Jack London reading. We debated the pros and cons of the "sink or swim" method of teaching. It led to a discussion about parenting and our own childhood experiences with various learning styles. We went snorkeling in a shallow part of the water.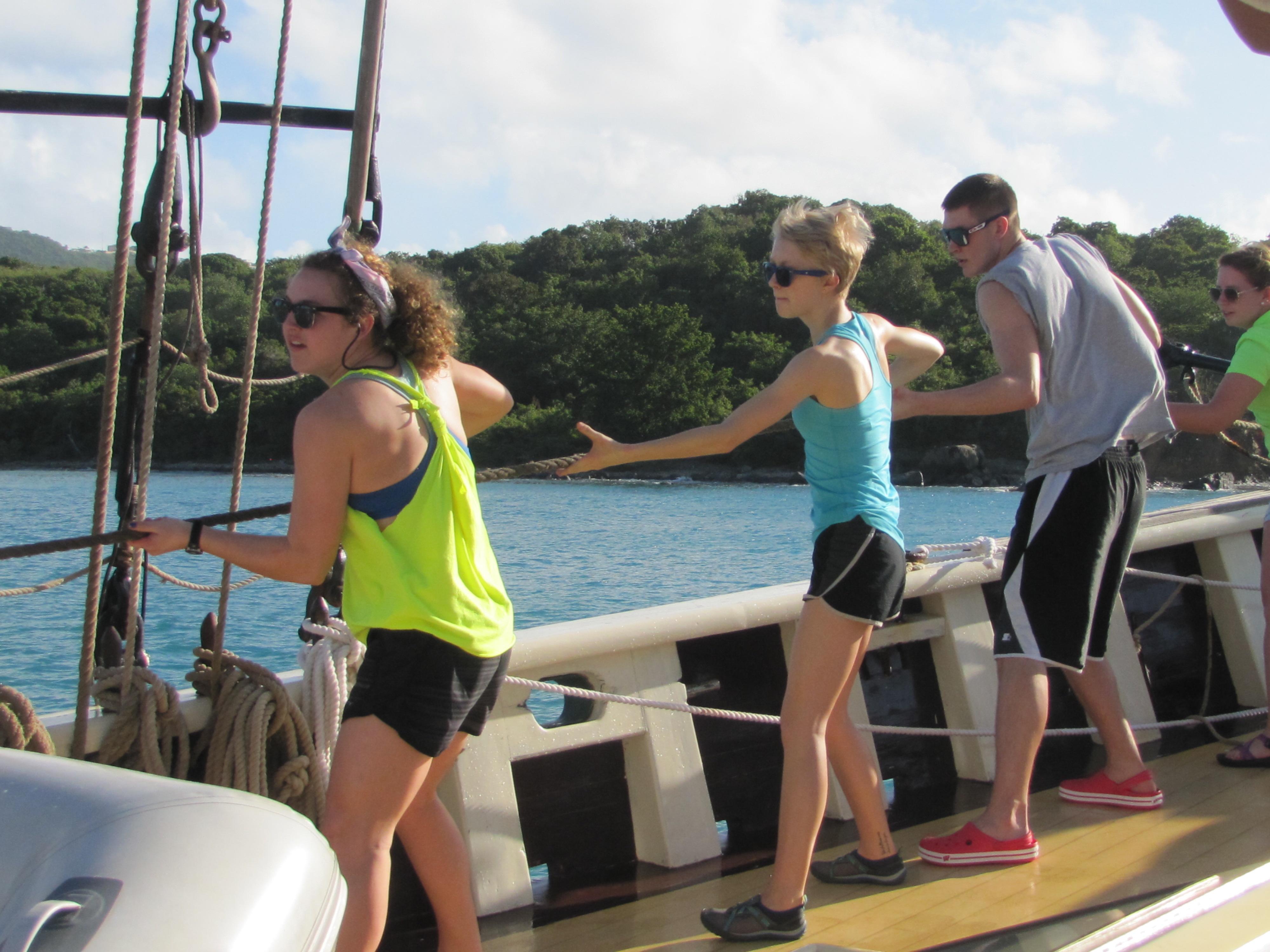 For many, it was their first. People saw lobsters, squid, members of the Finding Nemo cast, and multiple kinds of coral and seaweed. Everything was very colorful and oversized. People got more comfortable diving under and exploring, and people fanned out to adventure to different parts of the bay. Luckily, there were no incidents of fire coral stings. Overall, we agreed that snorkeling was super cool and definitely a highlight. Following snorkeling, we sailed on a broad reach for the first time, and then tried to quickly study small boat sailing as made our way to the Bitter End Yacht Club. Pulling in, it was funny seeing the stark contrast between the Roseway and the huge yachts; we felt small, but really unique. The scenery was incredibly picturesque as we navigated through the maze of moored sailboats and personal yachts. People were much more involved in setting the anchor and managing the lines; everyone is learning about the correct order, and getting more comfortable with being proactive with helping. Instead of standing passively, people are volunteering and jumping in to help with whatever needs doing. The proces is becoming much less confusing and intimidating. Knowing what we are doing makes the whole experience more satisfying and inclusive feeling. Small boat sailing was much tougher than many of us expected. We dodged buoys and tried to stay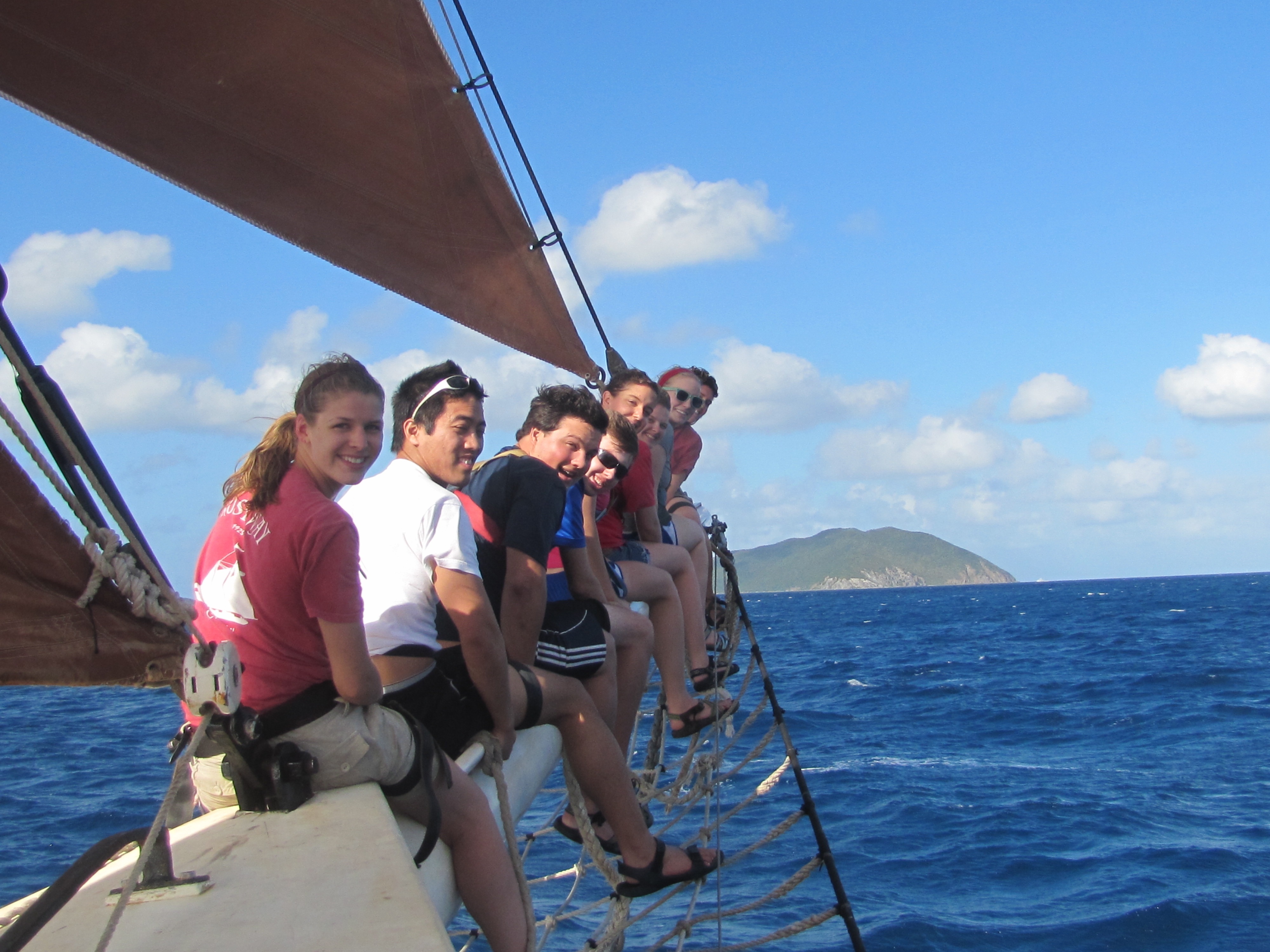 upright as the boats tipped. Much of the terminology is still new. When one instructor asked where the wind was coming from, one of the groups pointed all different ways. Of course, it started raining as we sailed for a few minutes. The drops stung and hurt the visibility, and made it harder to steer and predict the direction of the boat. After sailing, we had a chance to explore the resort and stop into a few of the bars and stores, as well as explore the beaches. Noah made a friend from Canada named Surge. Things were super expensive, and we decided not to revisit the resort after dinner in order to save money for the following days in San Juan and at Willy T's. Ten reapplications of sunscreen later, everyone returned to the Roseway with sunburns and high spirits. Everyone is excited to go to "Treasure Island" tomorrow. It's apparently one of the more untouched islands.