01/14/15 - From Jost Van Dyke to Bitter End
From Jost Van Dyke to Bitter End
Day 3, January 14, 2015
18 28 646 N / 64 25 171 W
Mustered at 07:00, breakfast at 08:00. Shortly thereafter, S/V Roseway set sail from anchorage off of Jost Van Dyke, BVI through the Sir Francis Drake channel headed toward Virgin Gorda.
Class was held once sails were set and lasted around 45 minutes. Tacked up the Sir Francis Drake channel, wind direction fluctuated between ESE and SE. All sails were set, no reefing. Although sunburns were suffered, sea sickness was avoided.
Watch groups rotated between active watch, sea-manship, and rest/reflection. Seamanship consisted of riding the bowsprit and tying knots. C watch was particularly successful in riding the bowsprit, as they located a gigantic green sea turtle.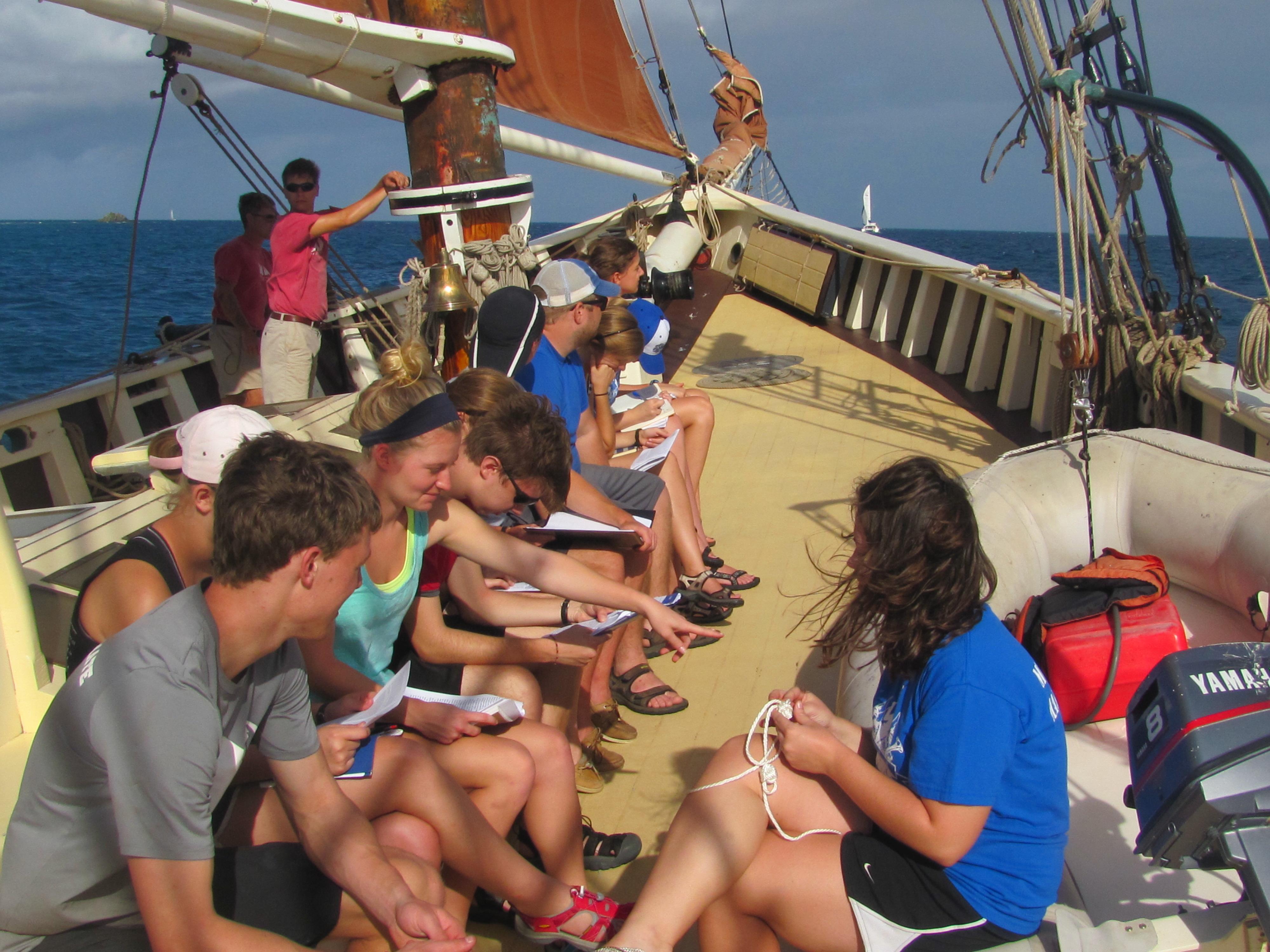 The sail took around 6 hours to complete. Upon arrival at The Baths at Virgin Gorda at approximately 15:00, the Norse disembarked S/V Roseway to explore The Baths and Devils Bay. Approaching shore, it was discovered that the dinghies were not allowed near the beach so the members of the group had to swim to shore. During the visit, a member of the group was stung on her right foot/ankle by Fire Coral while swimming. Other injuries were minor superficial cuts and scrapes. Additionally, several of the Luther students OPENED A COCONUT ON A ROCK AND IT SMELLED REALLY GOOD AND THEY ATE IT.
Everyone to the ship for supper by 18:30. Crew earned a well-deserved deck-shower upon arrival to the boat. The ship motored North for the night to an anchorage. Early to bed for an eventful day in the morning.