Historic Preservation and Program Update
Historic Preservation and Program Update
Monday, June 29, 2020
The crew has been busy completing "smaller" (but essential!) projects that preserve the ship. These projects range from block maintenance, refinishing the starboard Main Salon table, scraping and painting, and general organization of tools and lines. In a typical season, many of these projects would have been completed in yard but with a reduced crew due to COVID restrictions, our small but mighty crew prioritized projects that required the technical skills of shipwrights and professional yard crews.
We are thrilled to have a full crew compliment working with us in this season of Roseway's historic preservation. Since we last posted, we have welcomed two new crew member aboard. Welcome Susanna, Cafferty, and Cook Sean!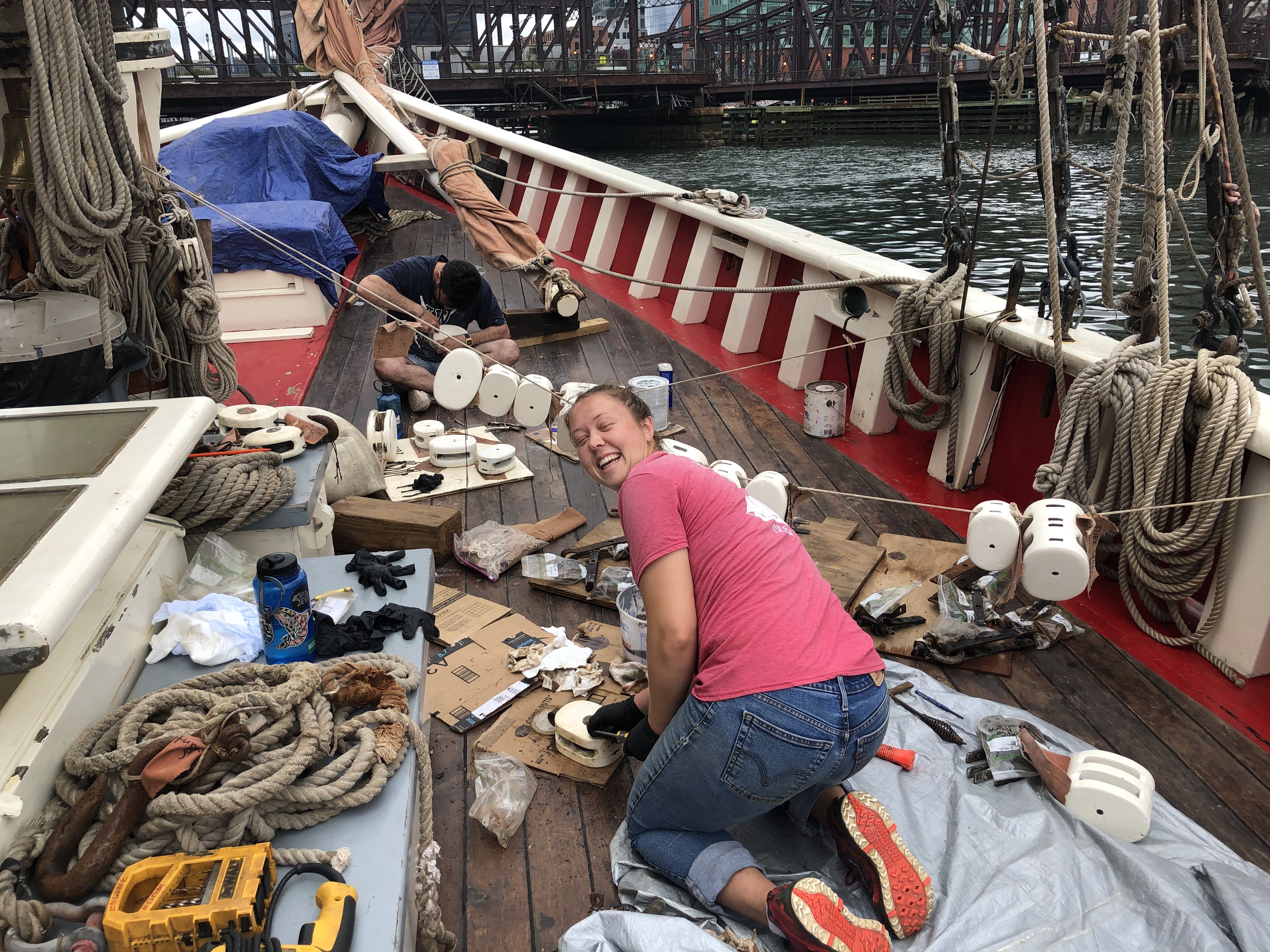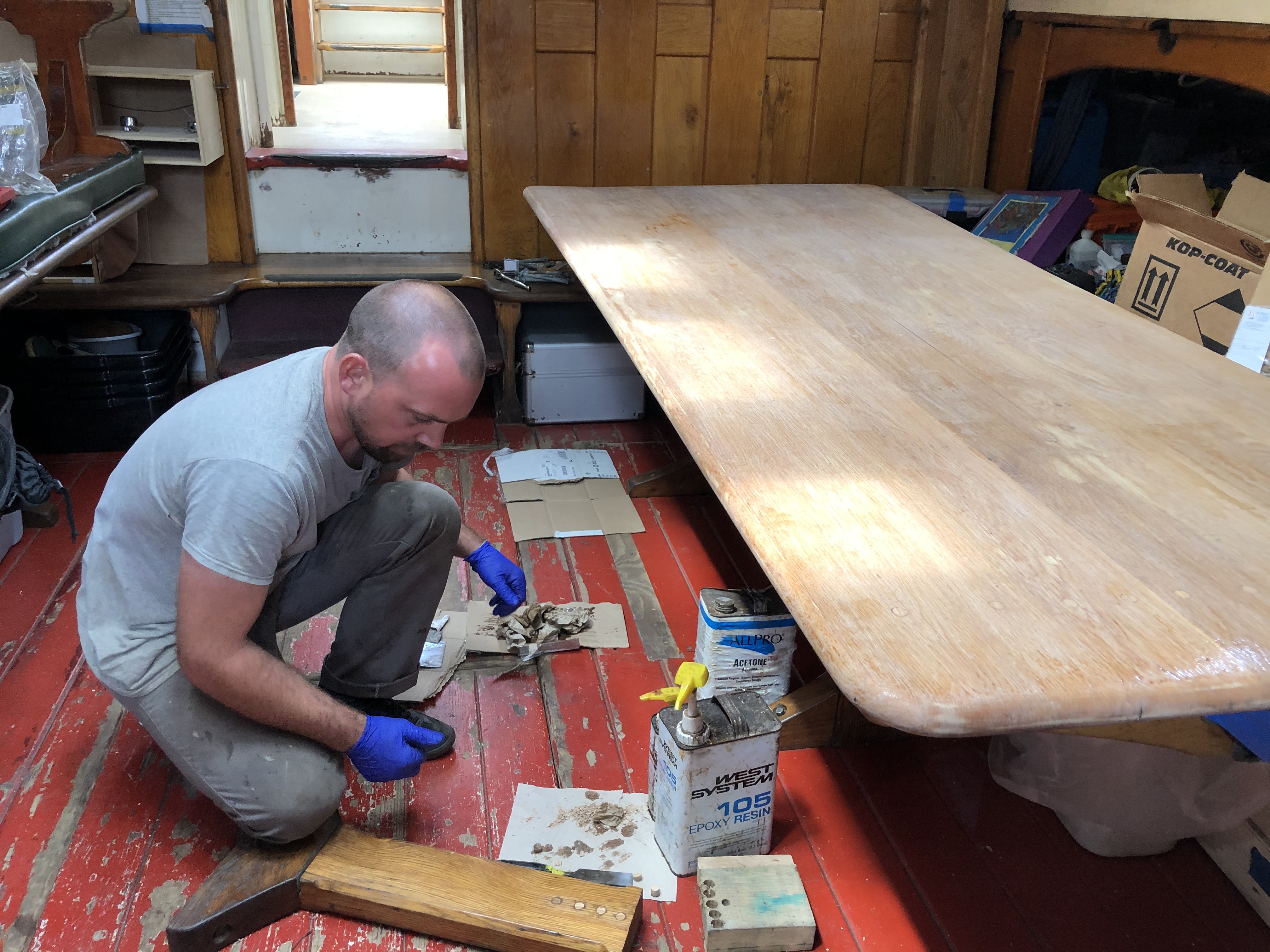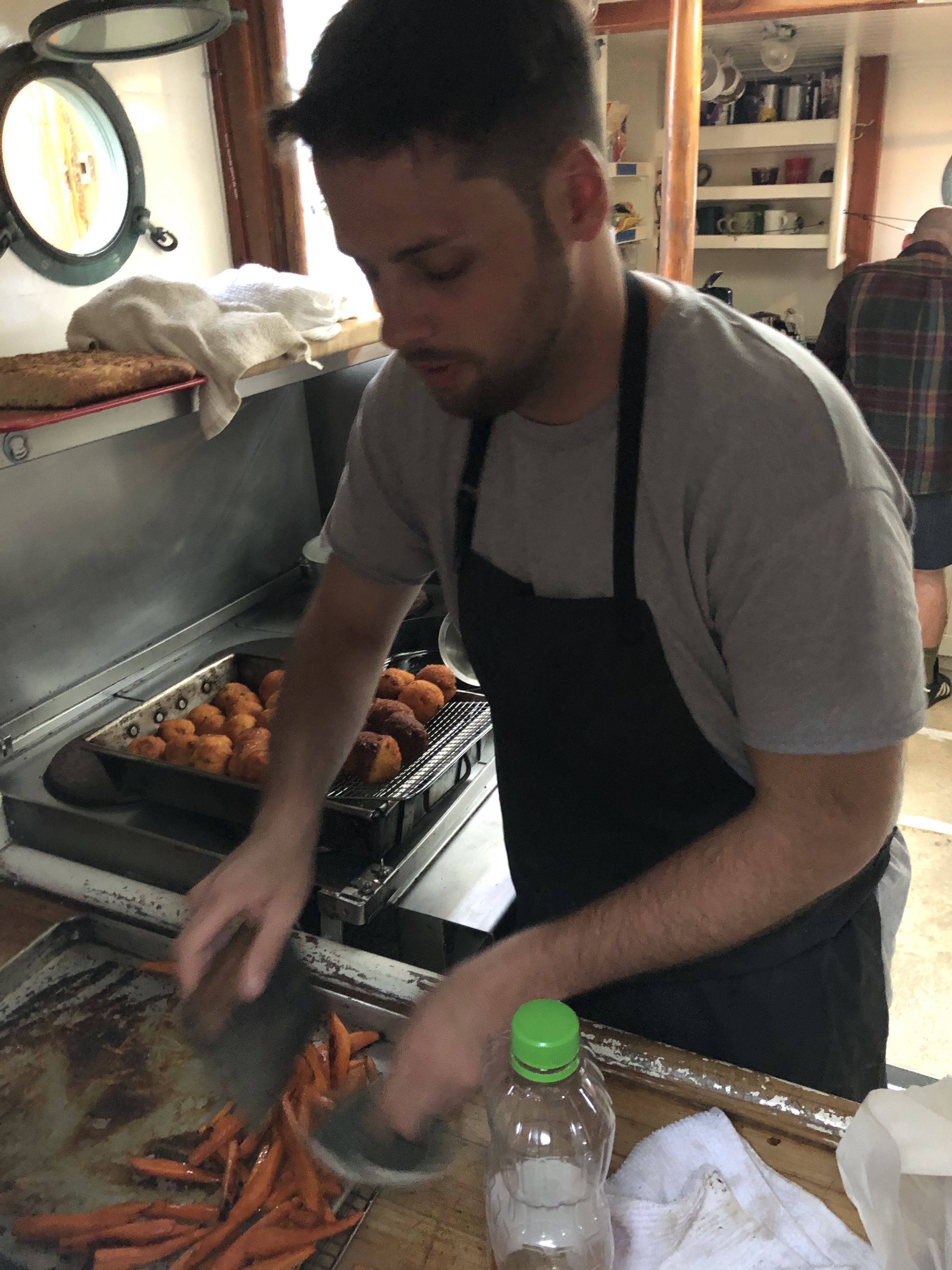 In response to the Black Lives Matter movement, our crew have created a sail cloth sign to show World Ocean School's commitment to advancing equity and inclusion in Black communities. We will continue to stand in solidarity with and advocate for our Black community members, and we hope you'll continue to join us.
As we soon transition into July, we transition into a summer of modified educational programming. Starting July 6th, we will host 45 minute family-oriented "World Ocean School Dockside" programs. These programs will be tailored to the student age and interests of the group and will be a fantastic opportunity to step away from the screen and safely re-engage with the outdoors. Find out more information at our World Ocean School Dockside page.
In other education news...Program Coordinator Clio is excited as can be to add a brand new label maker to the Roseway office supply repertoire! It's the little things...