12/14/17 - Oakwood 2017: Perspective on the affect of the Hurricanes
Oakwood 2017: Perspective on the affect of the Hurricanes
December 14, 2017: At 7am the students of the Roseway are woken with the suggestion to put swimsuits on for the first boat bath in a week. Once suits are on, students fly from the deck rail into the ocean, awaiting the cleanse. Once we exited the tropical waters, we were gifted pancakes
and bacon (Shout out Della!).

We then voyaged to Christiansted and docked for our service ashore.
We put on decent smelling clothes and got onto a shuttle to Ricardo
Richards Elementary where numerous 3rd graders awaited our arrival to
teach them their multiplication tables and play Versatiles. Well,
turns out they're smarter than us! But, the experience was worth it
nevertheless... After meeting our little buddies, it seems like we've
learned just as much from them as they have from us.

The drive back gave us perspective as to how the islands were
affected by the series of hurricanes. It was truly eye-opening. Ah,
yes, the Roseway crew decided to give us two baths today instead of
sprinkling them throughout the week. They wanted us to experience the
true grime of the sailing life. Some went snorkeling, others leapt
from the bow of the boat, competing for the largest splash. We looked
back on our day over burgers and fries provided by the GREAT Della.
We finished our wonderful day with a good boat cleaning.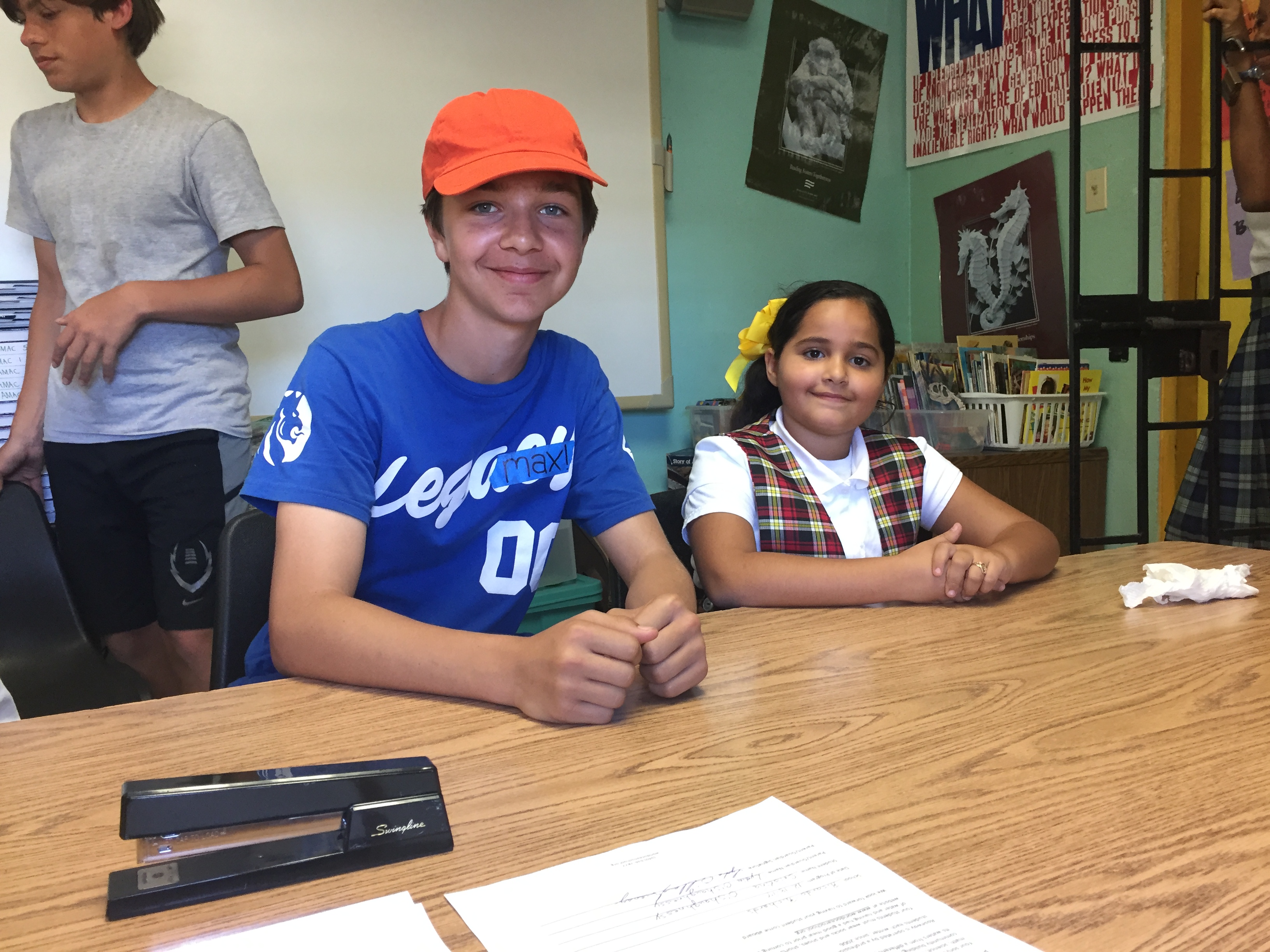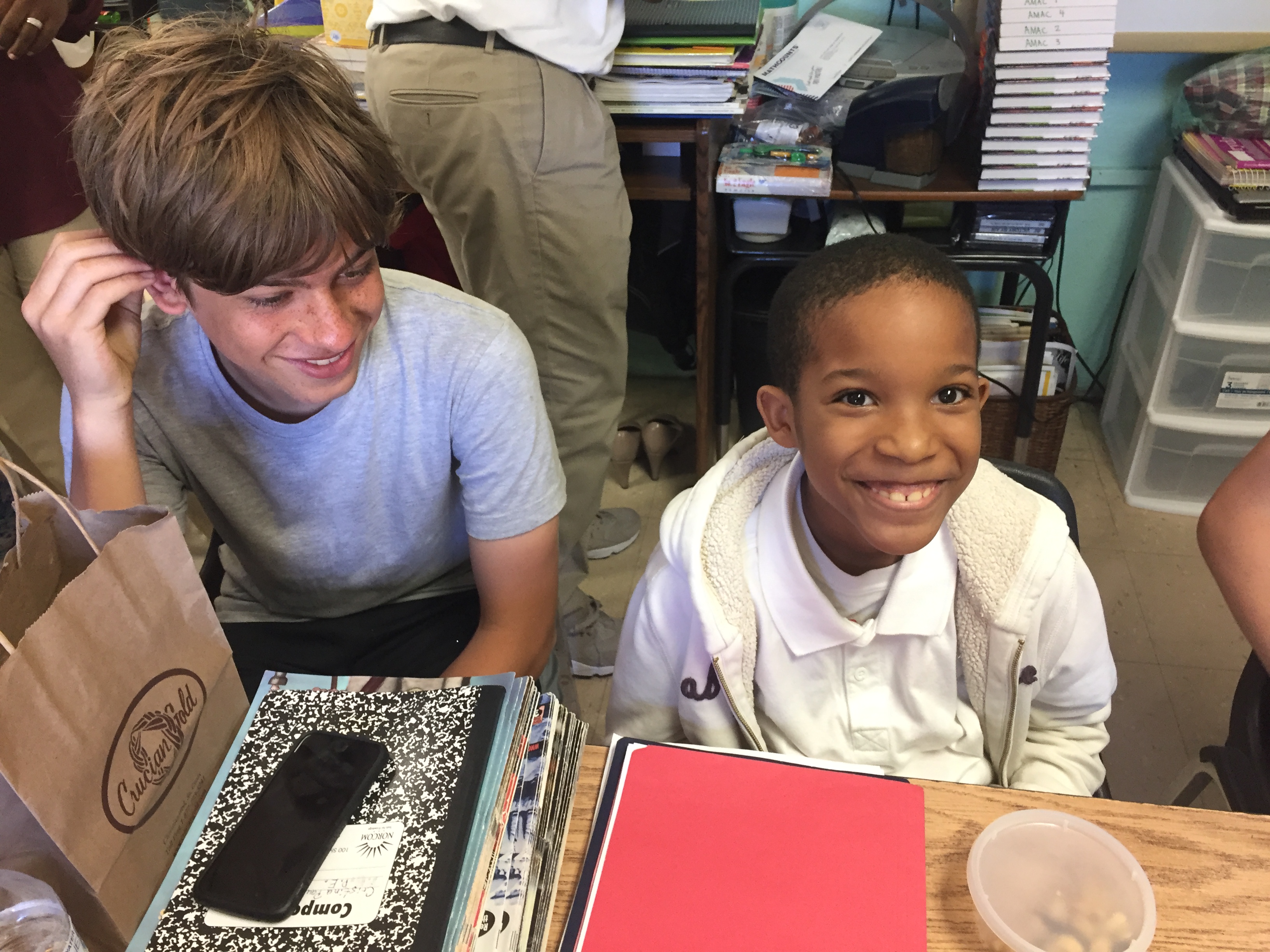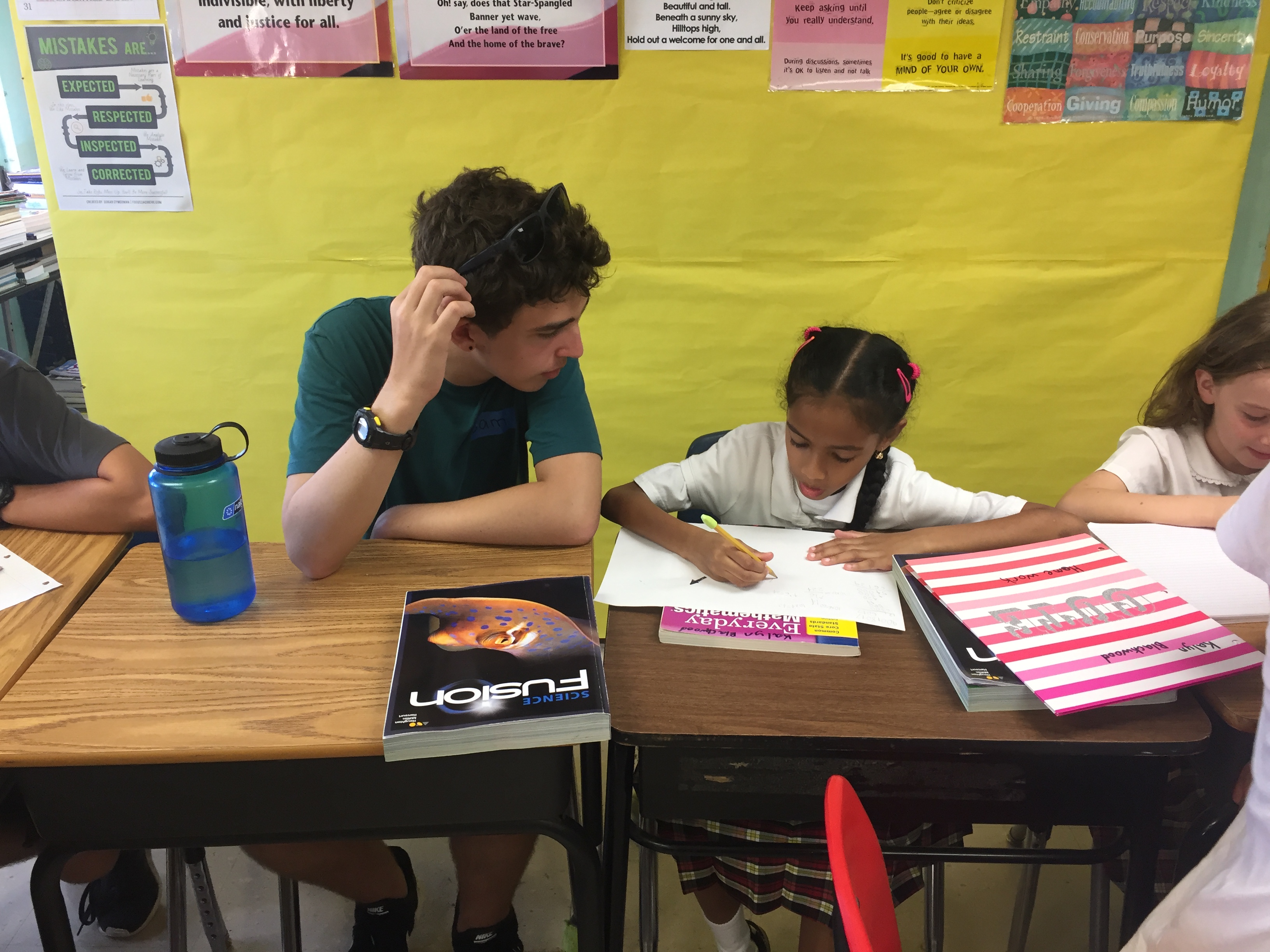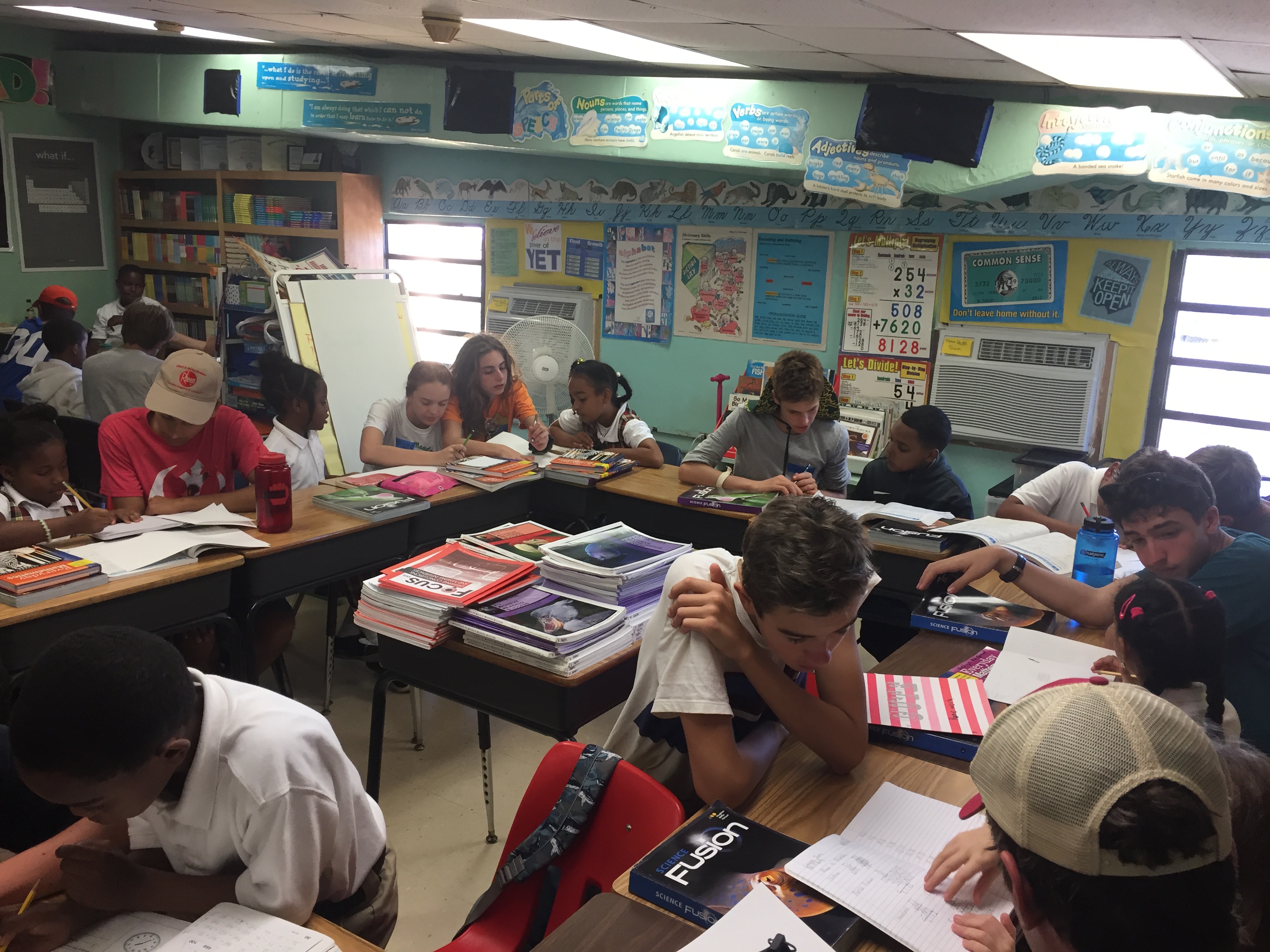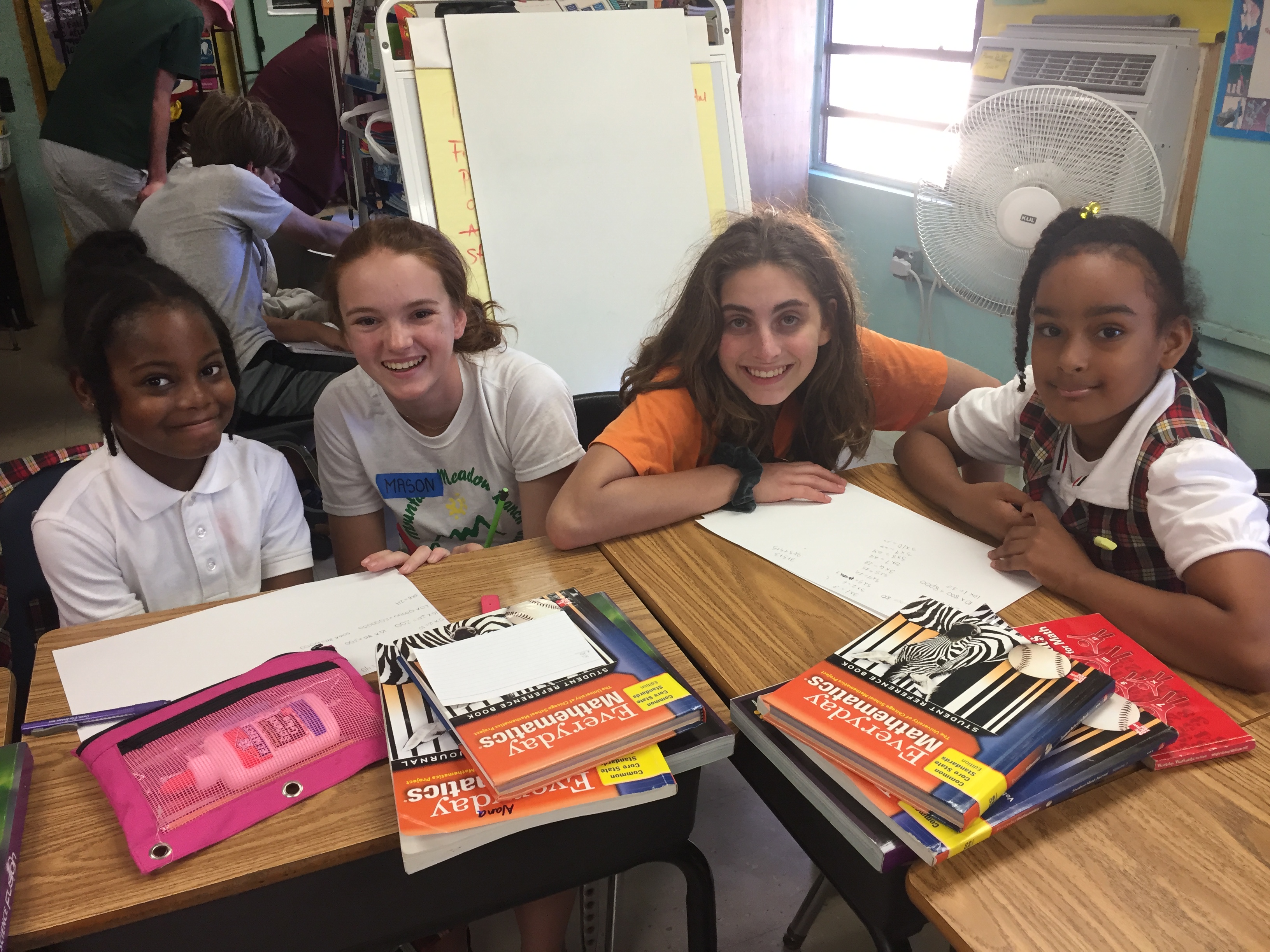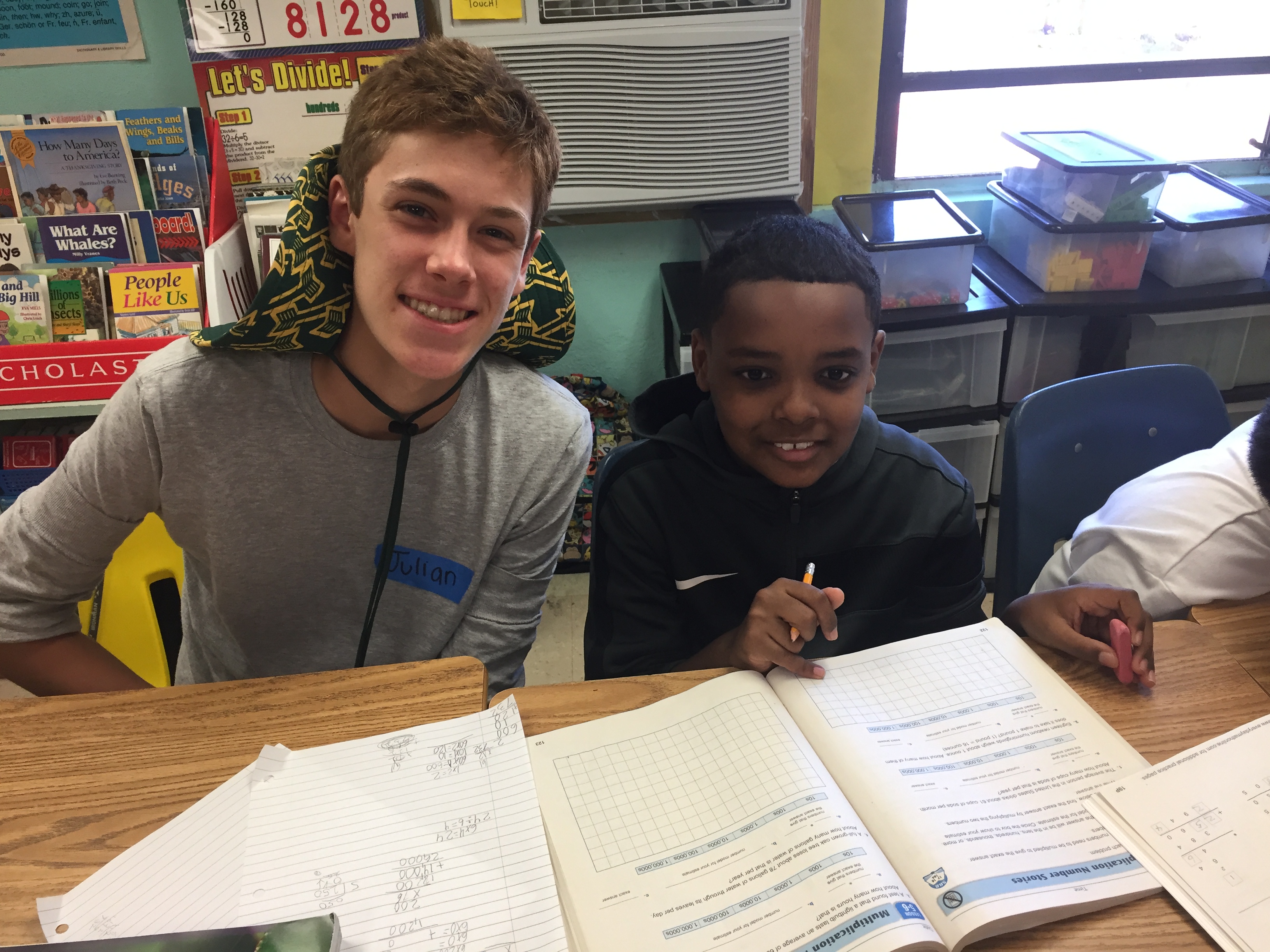 Oakwood students help 3rd graders with math homework during their visit to Ricardo Richards Elementary School