12/09/16 - Addelita Cancryn Gains Leadership Skills, Confidence and an Amazing Time
Addelita Cancryn Gains Leadership Skills, Confidence and an Amazing Time
This week Roseway spent another four days working with the wonderful students from Addelita Cancryn Junior High School (ACJHS) in St. Thomas.  In total there were about 25 students split into two groups over four days.  The 7th graders learned how to hoist up sails, find their position on a chart, and climb out onto the bowsprit and on the rig.  They also learned how coral reefs get their energy, how metal boats float, and how the values of communication and support present themselves on a ship.  Fundamentally, they gained leadership skills, confidence, and had an amazing time.
When asked what their favorite part of each day was, a handful of students simply chimed in by saying "everything."  Other quotes include, "I didn't sleep well last night because I was too excited to come here" and "I really appreciate you guys answering all my questions.  I'm used to other adults getting impatient with me and making me stop."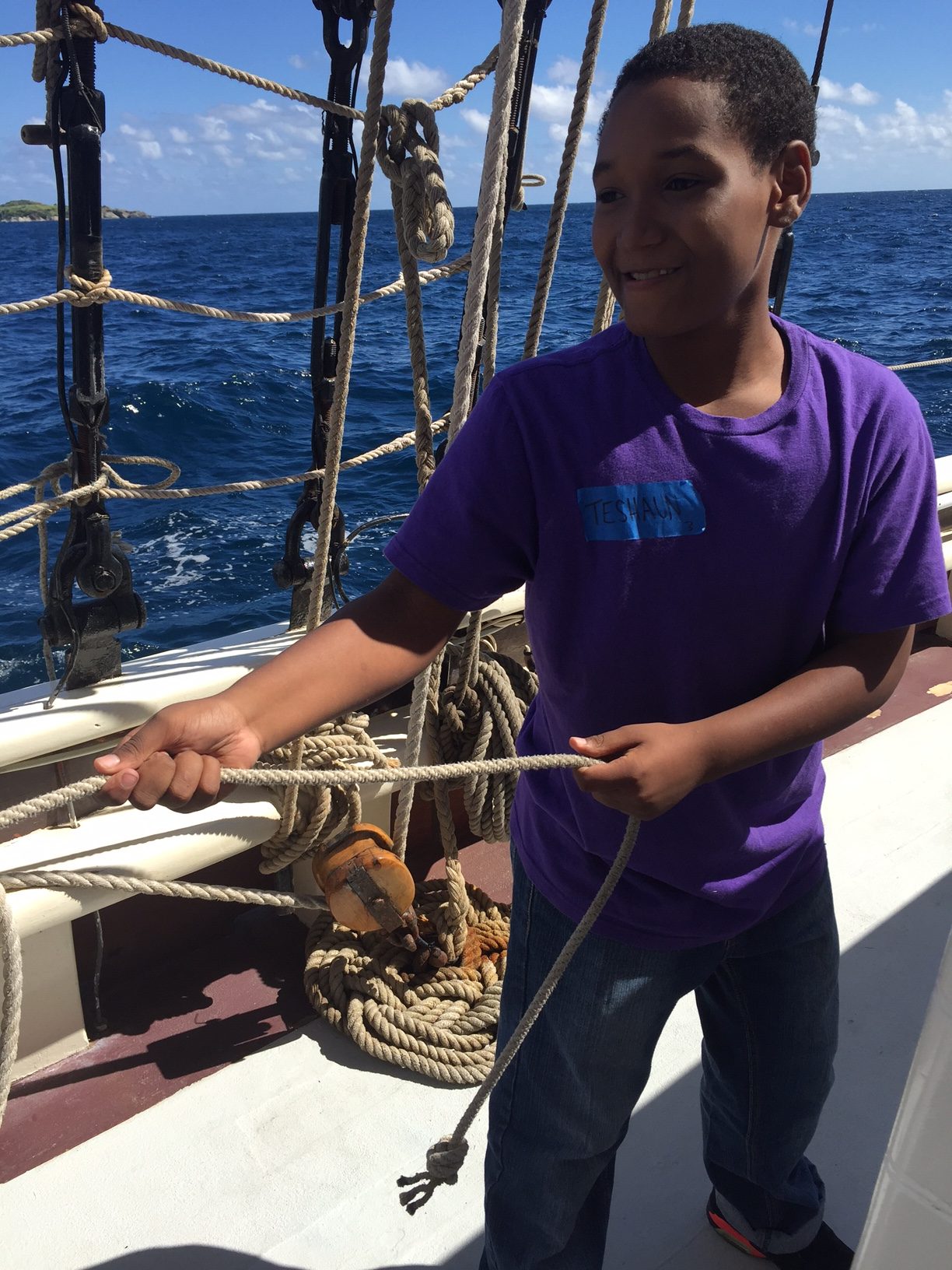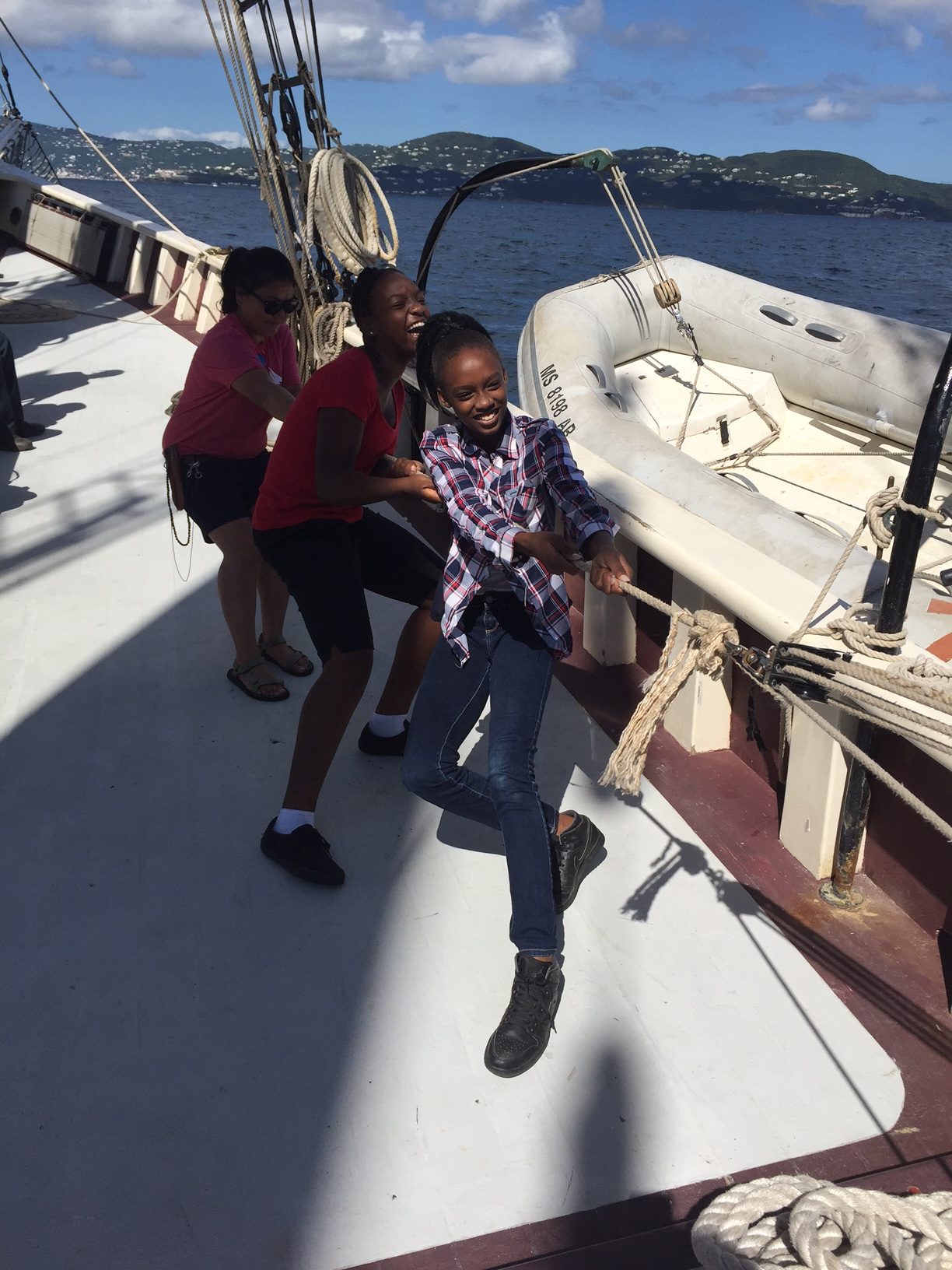 The relationship formed between ACJHS and Roseway resulted in the crew attending the 'Guavaberry Christmas Concert' held at the school's auditorium on Thursday. The concert included a concert and jazz band, choir, steel pan band, and wachenga drummers. During the concert the Roseway crew had an amazing time watching the students perform and, in return, got thanked by the entire audience for the partnership that had been formed. The World Ocean School is fortunate to work with such an amazing school here in St. Thomas.
As the two week program with ACJHS comes to an end, the crew begins to prepare for a weeklong residential with the Oakwood School from California. With her deck and cabin tops newly painted, Roseway is eager to meet this group of 18 high school students and have an amazing time.