12/01/16 - Roseway Returns to the Virgin Islands!
Roseway Returns to the Virgin Islands!
Roseway has arrived in the Virgin Islands! We sailed in to St. Croix on November 20th and dove in to some exciting transitions for the season in the Caribbean. It feels good to be in the Caribbean.  Our first night in St. Croix, several people recognized us and welcomed us back to the island. People have been so friendly toward us, and we are excited to get to know the communities we work with more closely. 
After some maintenance work in St. Croix, Roseway sailed to St. Thomas and welcomed 7th grade students from the Addelita Cancryn Junior High School aboard.  Over the next 2 weeks, we will work with the entire 7th grade class, and each group of students will spend two days aboard Roseway. We are focusing on improving communication skills and being supportive team members. The students worked on both listening and speaking clearly. The group listened carefully to Captain Tom and the First Mate's instructions when raising and lowering sail, and spoke clearly when communicating with their belayer, while they were climbing aloft. Climbing aloft was also a great time to support one another and cheer each other on. We emphasized using positive and polite language when supporting team members. It was exciting to hear groups of students on deck cheering on those who were climbing.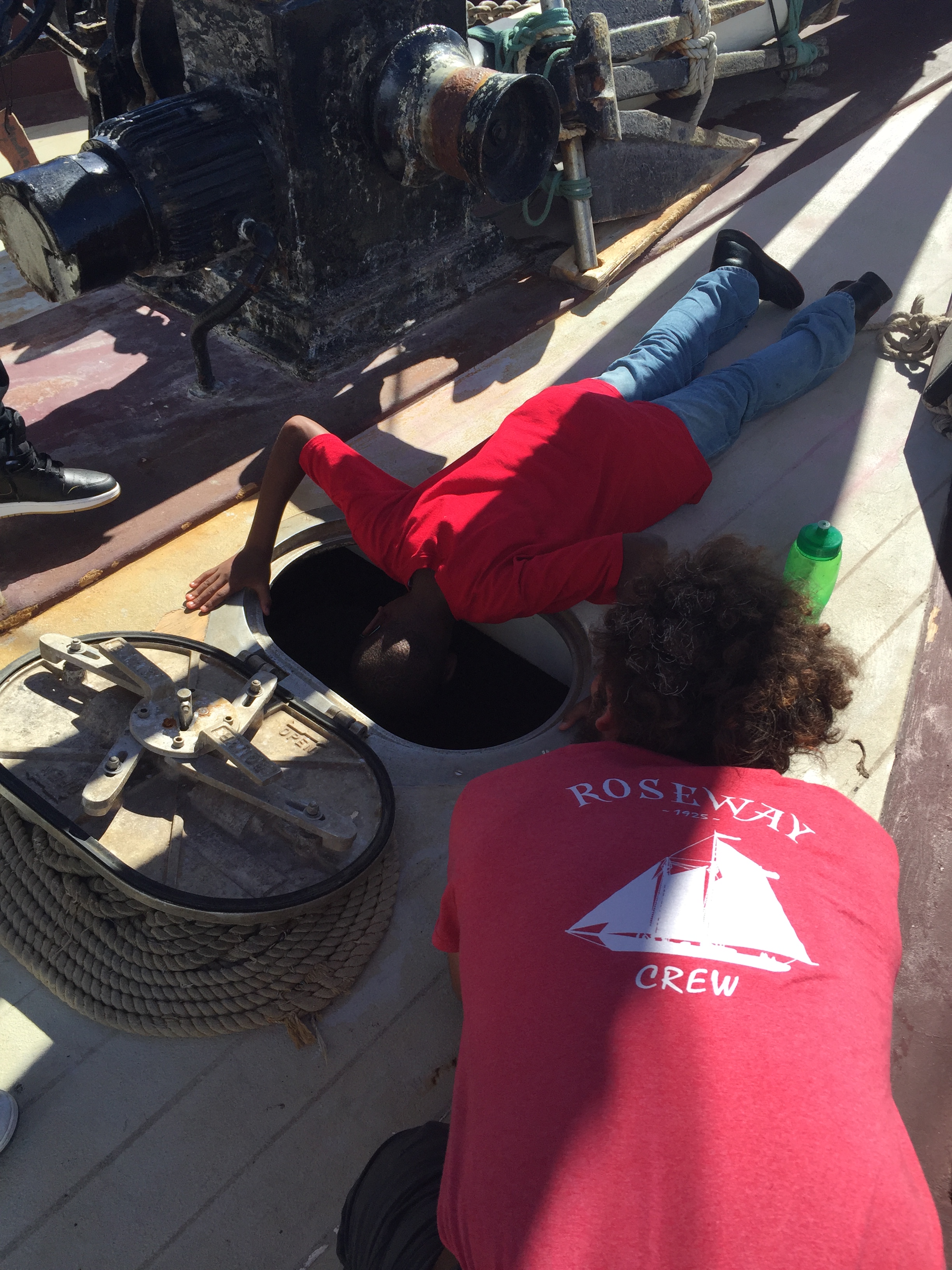 The students also worked together as a team and practiced communication skills when calculating the speed of the boat. They dropped a piece of bread in the water and recorded the time it took to move 60 feet, then calculated our speed in knots from the data. Each student had a role in the experiment and needed to communicate what they were doing with their other team members. They used both verbal and nonverbal communication, and were able to listen to their team members and successfully calculate our speed!
The crew enjoyed having the same students two days in a row. They remembered a lot from the first day and were able to be even more helpful on the second day. We can't wait to meet the rest of the 7th grade class!