09/29/17 - Ocean Classroom 2017: New Bedford Whaling Museum
Ocean Classroom 2017: New Bedford Whaling Museum
September 29, 2017: Woke up bright and early to the sound of Kai's voice yelling about the fish. We had all sorts of plans for the day. Scheduled and organized. Once we finished breakfast we went to the New Bedford Whaling Museum and learned all about whales and whaling. We had split up into two groups and we got a tour of the museum. There was a very interesting exhibit about what whaling ships were and they had built an exact replica of the ships. After we took the tour we were given an hour to roam around the museum and gather information for a paper. But my favorite thing about today was the interview project. For this we had to interview a stranger and talk about fishing life in New Bedford. The man we interviewed told us he had been working on fishing boats his whole life and has been traveling around to find the fish. He told us his story and his memorable times at sea and it was inspirational. This is why Joey and I are starting the "Lobstah Boyz Company." Back to the fishing man… He explained how he is planning on buying his boat so that he can be a captain like his father and his father's father. After listening to all these stories, it gives you a different perspective on fishing life. We headed back to the boat and Brian was cooking up something tasty. You can smell it from across the lot. Brian made rice with meatballs and pasta. Very good food. We finished off the night with some soccer. Not really sure how it went. Goodnight!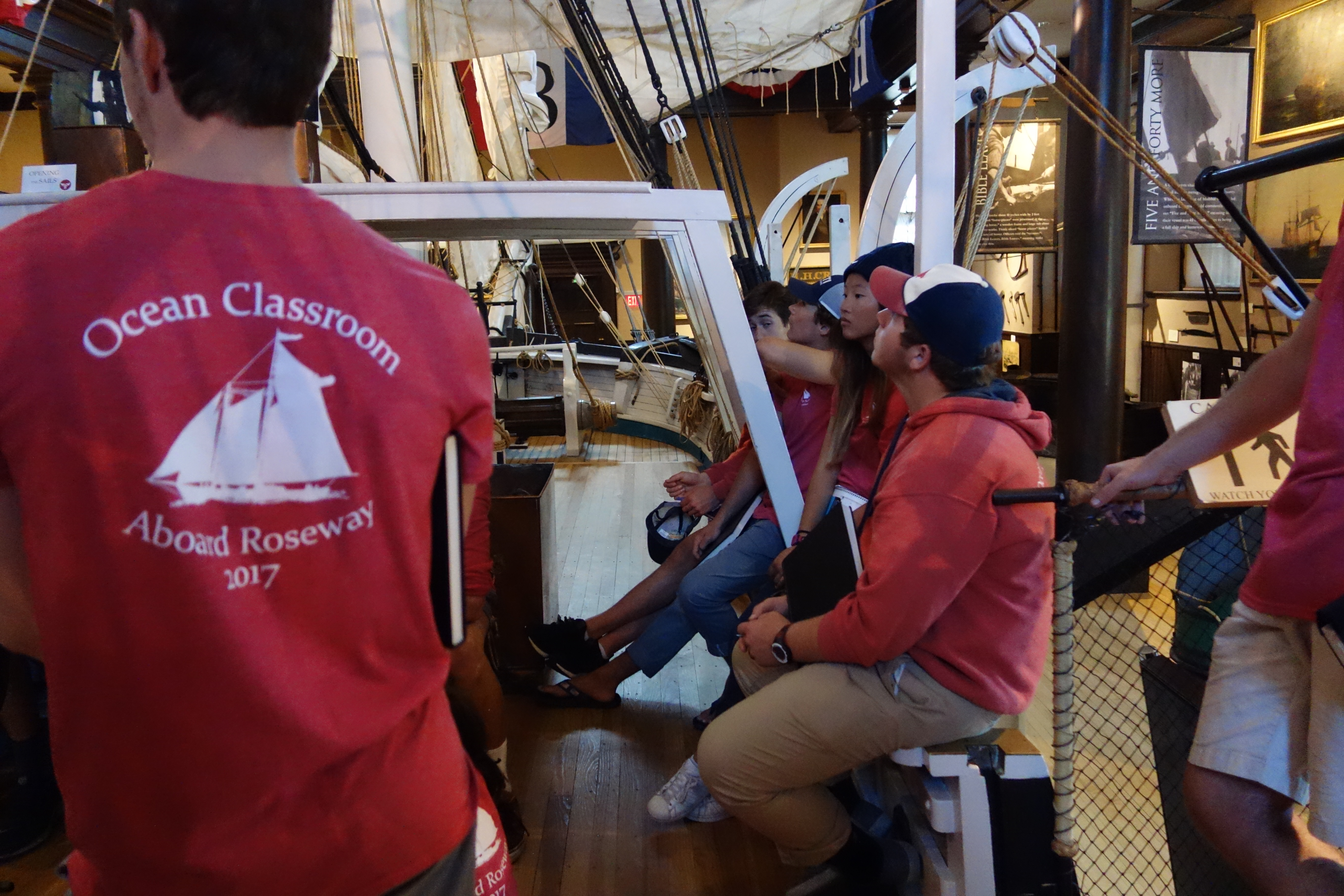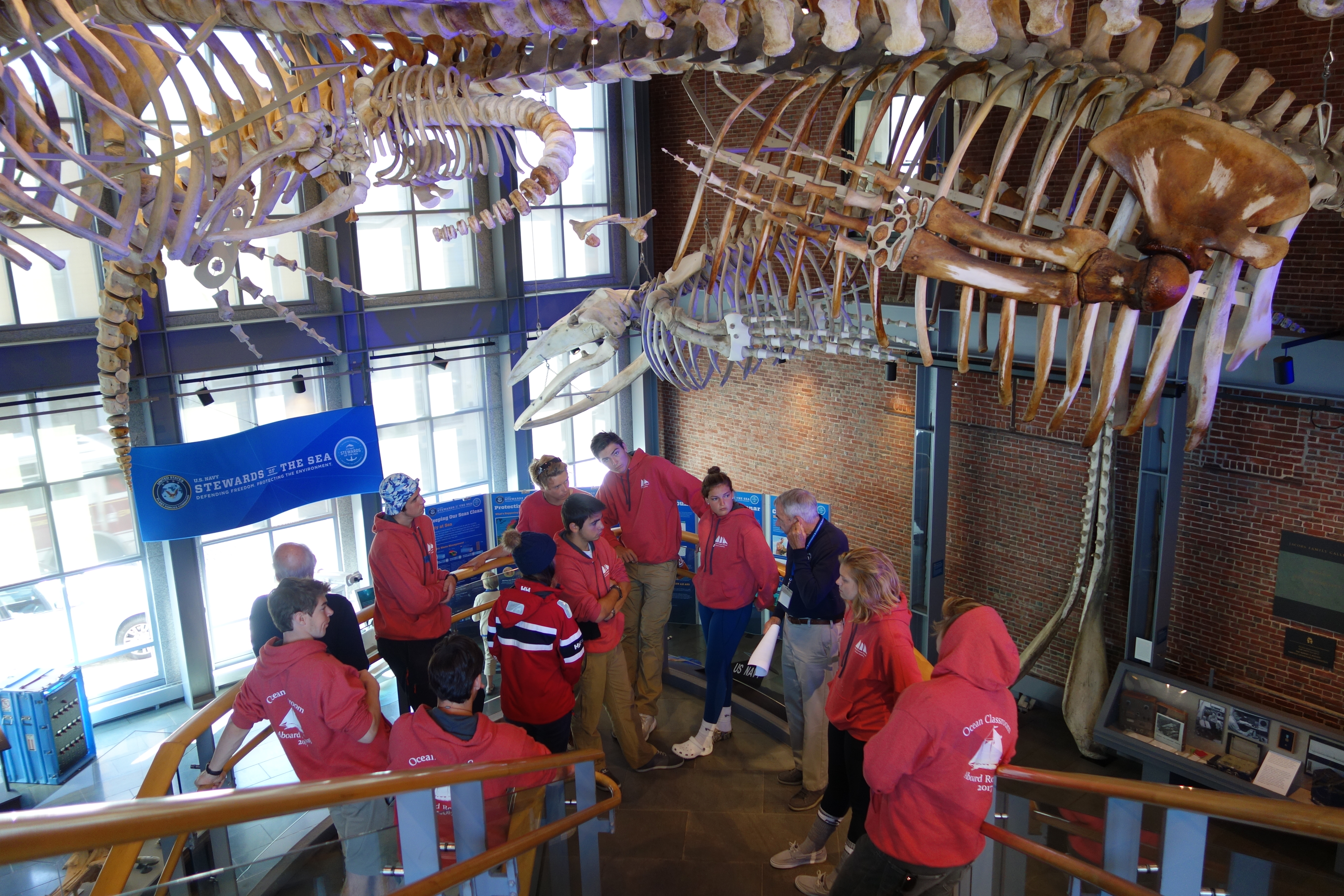 Left: Chad looks up at the rigging of the replica of the Lagoda. Right: Students get a brief on the whaling museum's own blue whale skeleton. Oil can still be found dripping from the skeleton's jaw bone!
Left: Students listen to an introduction on New Bedford Whaling Museum's Lagoda replica. Right: It was a beautiful day to enjoy the view of the New Bedford Harbor!