10/26/17 - Ocean Classroom 2017: Students Take On Sailorly Responsibility
Ocean Classroom 2017: Students Take On Sailorly Responsibility
October 26, 2017: We departed the phenomenal city of Charleston, SC by sailing off the dock. We steamed out of the Ashley River and we're heading south to Fernandina, FL to anchor for a few nights and avoid weather offshore. It was so awesome to watch Chad run the deck as we left, to watch C-watch work together to drop the jib with very little help, and to standby from afar and watch Kai and Ethan furl the jib on their own with the sun setting behind them. These guys are all starting to get "it" and are really starting to take on sailorly responsibility. As one of their deckhands, it's been a privilege to watch this switch take place so evidently.

After almost 5 months on Roseway, voyaging offshore always makes me a little nervous, but I wasn't today because of the 22 crew members that stepped on board 5 weeks ago. Life at sea can be so exhausting and often frustrating, but there are days like today when the students make me so proud, the morale is so high, the food is so good, and the sky is so colorful that make me realize how lucky we are to be experiencing this voyaging together on our old girl that I've grown to love. I'm feeling extra grateful today for my unbelievable, fun-loving, supportive crew mates both old and new.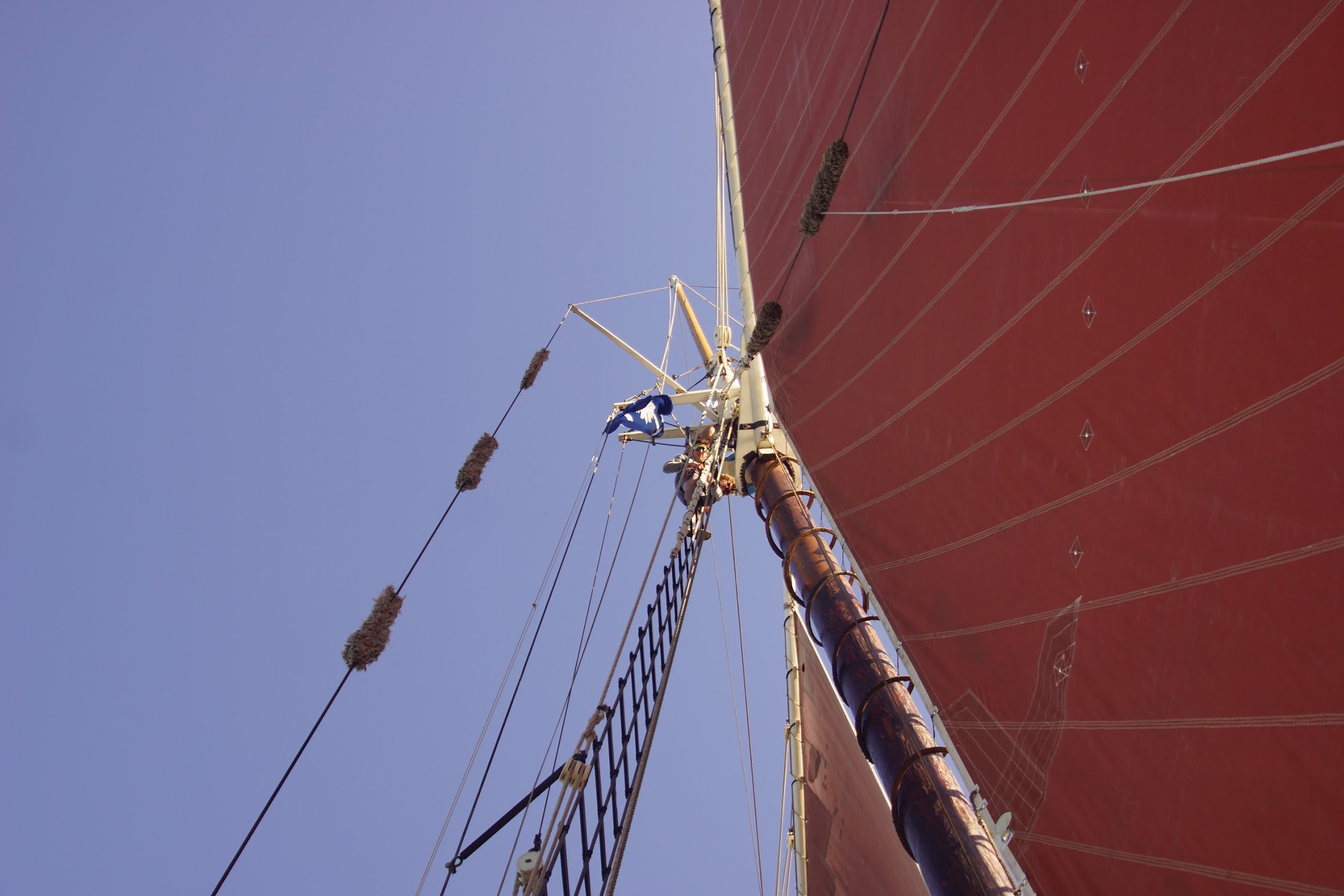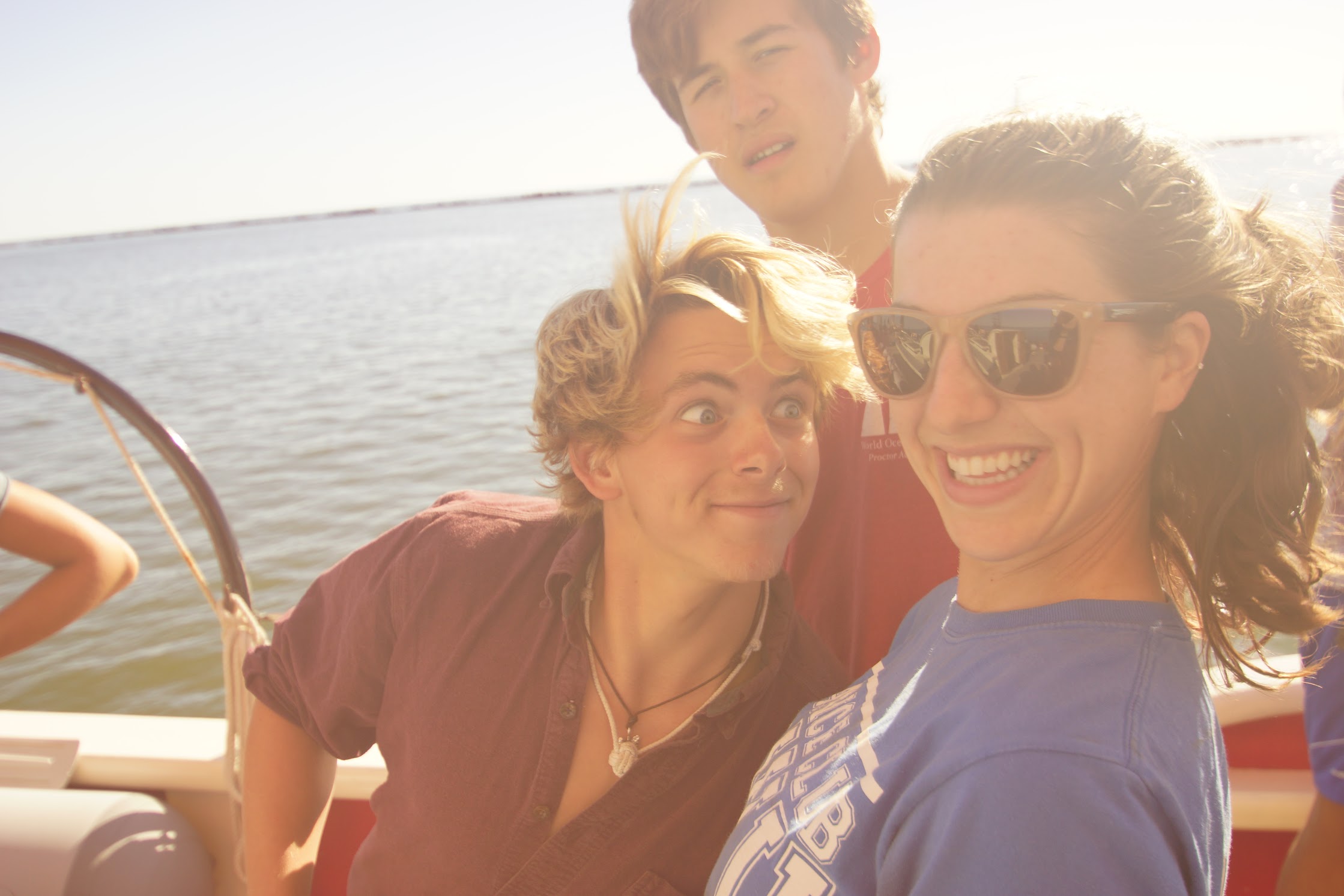 Left: Andrew was SO excited to climb aloft for the first time and help Deckhand Will take a measurement. Right: Parker, Ben, and Deckhand Cara standby and wait for instructions from our Junior Watch Officer, Chad.
Left: Will and Lulu enjoy the view of Charleston as we take off. Right: Kai poses with Will in the reflection of his fancy glasses.