10/25/17 - Ocean Classroom 2017: Paying Attention to the People, Landmarks, and Food in Port
Ocean Classroom 2017: Paying Attention to the People, Landmarks, and Food in Port
October 25, 2017: It's hard to believe that it's already 34 days into our Ocean Classroom, but it's even harder to believe that we only have 24 days before we disembark for good. Today, we are docked in Charleston, SC, somewhere that I had known nothing about prior to our arrival. For me, this was not a feeling specific to Charleston. Most of the places we've stopped at have been completely foreign to me but I personally view that as a good thing. Going through Charleston, and being able to view such a fantastic place with fresh eyes, allowed me to appreciate the place in a way that I would not have been able to prior to Ocean Classroom. Coming off the boat into a port stop, I have been paying far more attention to the people, the landmarks, and the food. Never have I held a large pizza in such high esteem. Going into Ocean Classroom, I had no idea what I was getting involved in. I was confident that it would change the way I viewed the sea, but I was not anticipating how much it changed the way I viewed the land.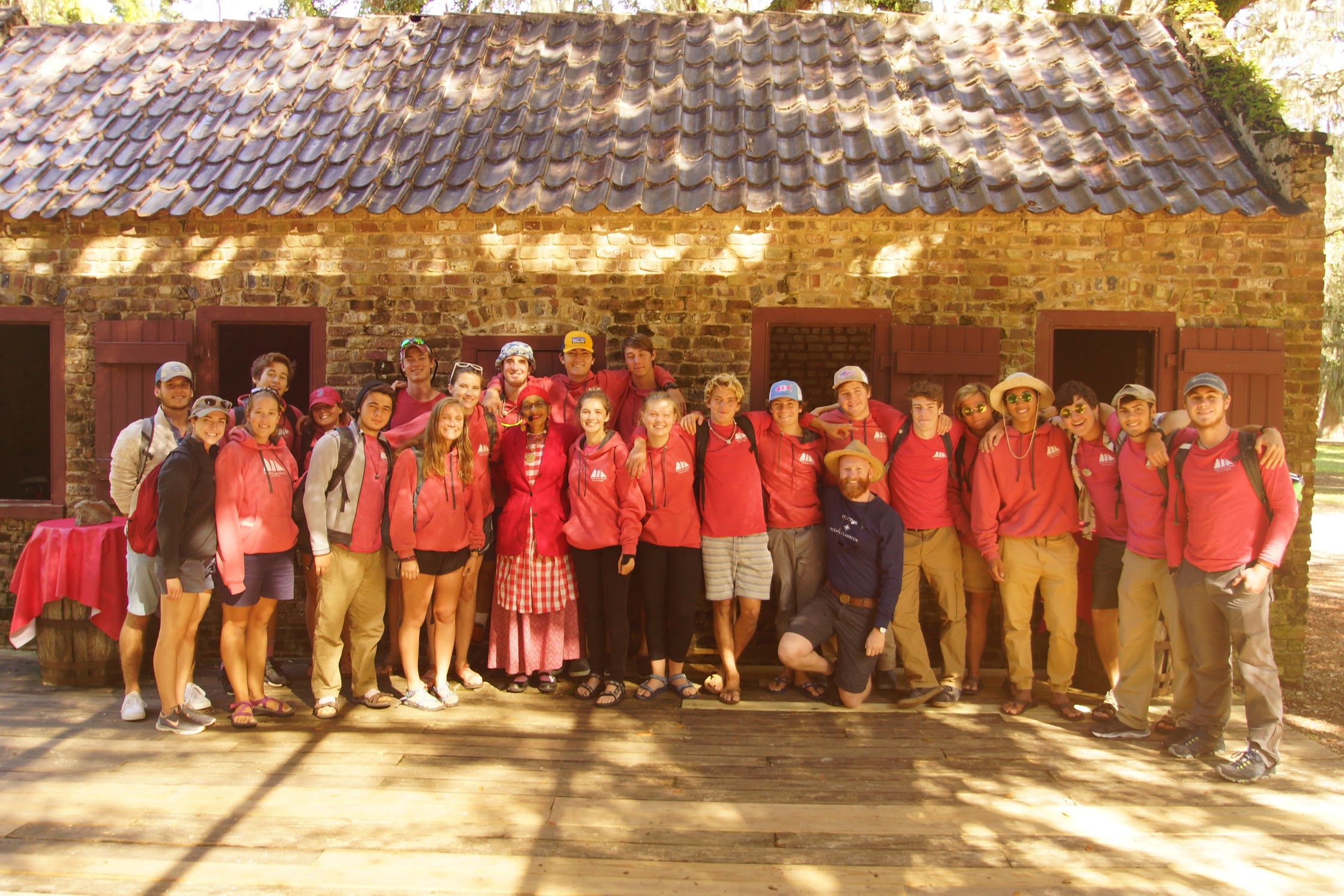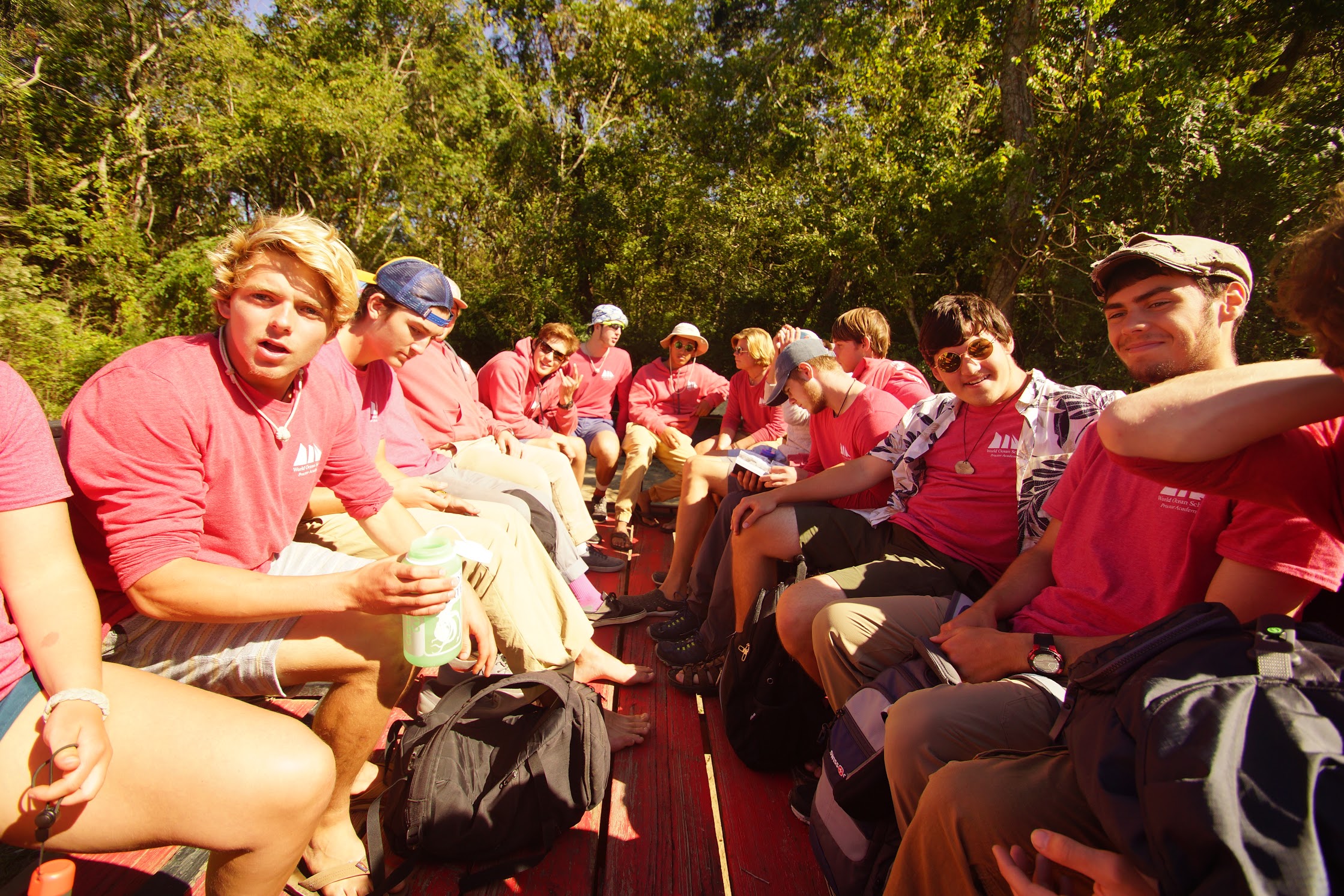 Left: At the Boone Hall Plantation, students sit in on a show at the "Gullah" theater and listen to the different types of songs that were sung. Right: After a morning of learning, students took a tractor ride to the plantation's pumpkin patch for some fall fun.
Left: Our students had more fun on the bounce pillows than some of the kids! Right: Chad, Tom, and Erim hang out in the big spiderweb.