10/24/17 - Ocean Classroom 2017: Finding Moments of Peace
Ocean Classroom 2017: Finding Moments of Peace
October 24, 2017: After our rainy transition from our anchorage outside Charleston to the dock at Charleston Maritime Center (right across from the Spirit of South Carolina!), it was lovely to watch the sunrise, golden and rosy, usher in a beautiful and clear southern fall day. The harbor here is home to many porpoises who pay us frequent visits. I'm on watch this fine Tuesday, working on various maintenance projects while the students have some time to burn off some energy in a nearby soccer field.
I'm actually writing this as the shining stars of the Ravenel Bridge recede into the horizon, sailing off to our next southern destination—Fernandina Beach near Jacksonville, FL. We sailed off the dock today. A slick maneuver to pull off and set sails past Fort Sumter. The students have gotten ever more adept at setting, training, and passing sails as well as more independent in caring for the upkeep of the boat—it makes our upcoming transition south to the Caribbean, away from our familiar U.S. shores, seem even more real and imminent—here we go.
This entry is covering a couple of days spent on small projects around the boat, exploring, and propping for this next big part of our voyage. Honestly, I'm nervous, not sure of what we will find when we get to St. Croix, to Puerto Rico, and I'm hoping for us and the boat to find ways to help out once we arrive. We have another glowing sunset guiding us on our way tonight, and it's calming to look out over the gentle seas (for now!) and be lulled by the beauty of our present moment. Holding these moments briefly. In the sometimes chaos of having so many aboard, it's nice finding ways to peace and calm. A watch has been stood down, so I'll sign off and get to sleep early for dawn watch, our next active shift.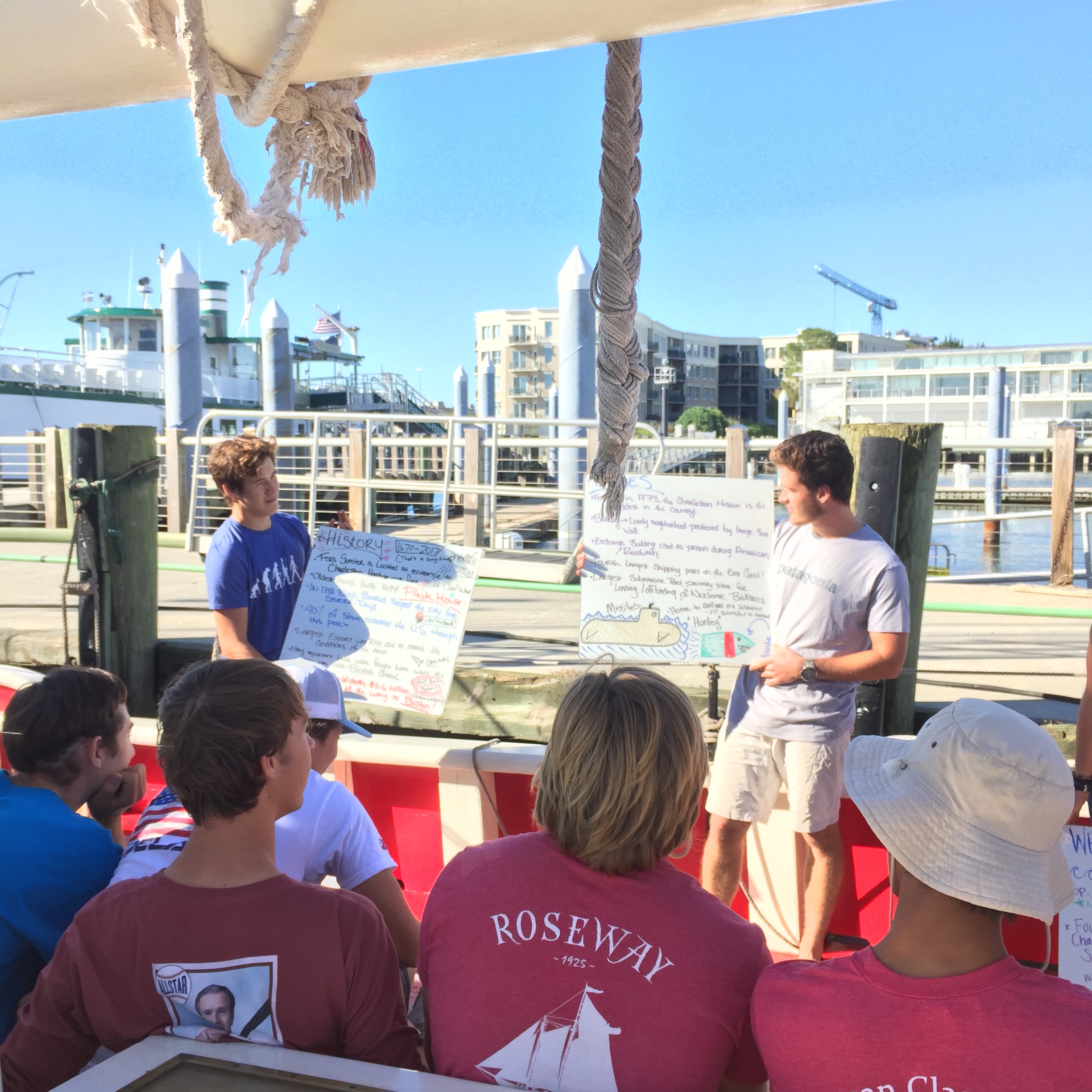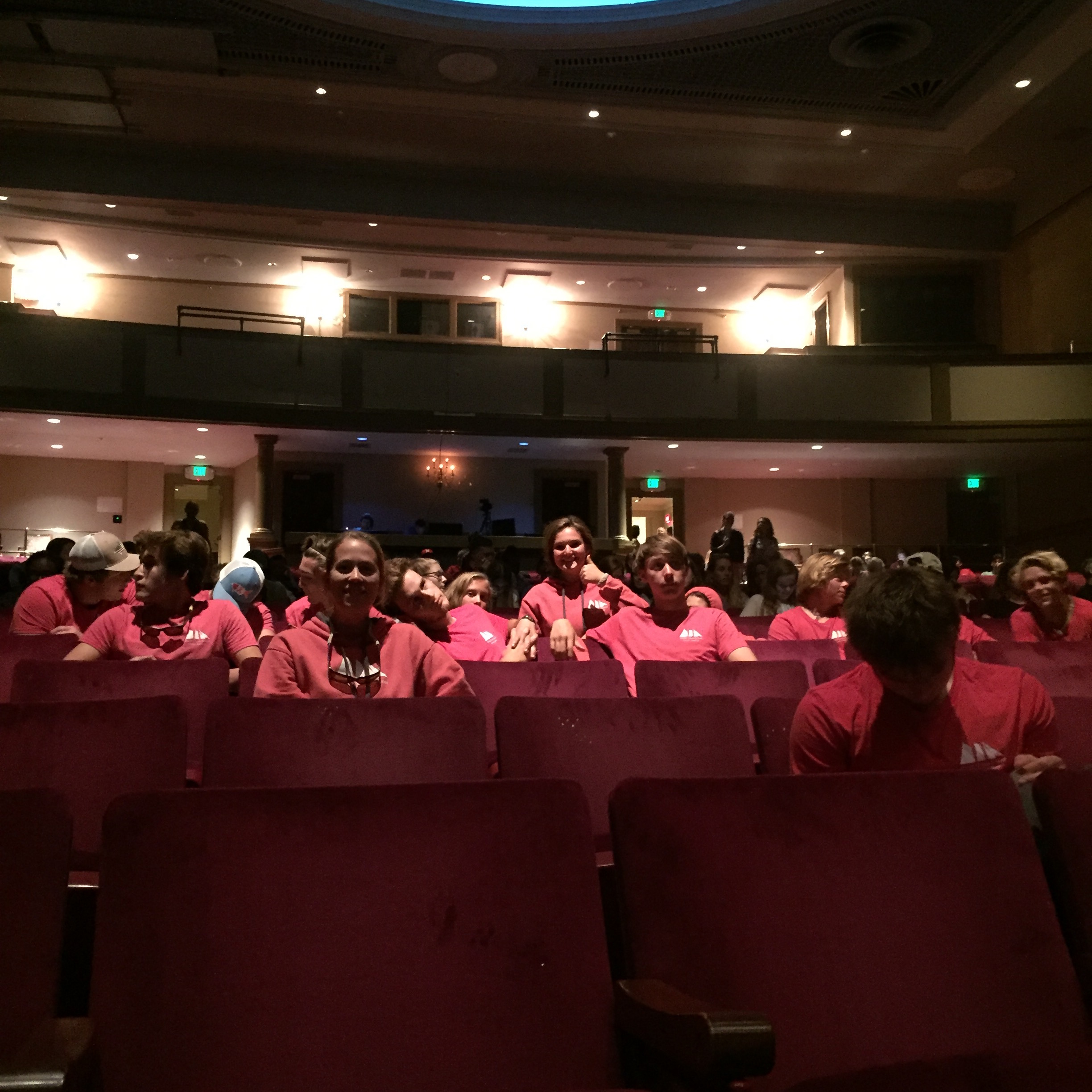 Left: Connor and Ben give their "Port Report" as we come alongside in Charleston. Right: Students gather at College of Charleston's theater to witness a powerful talk on sea change and oceanic plastics by Chris Jordan.
Left: B-watchers standby to sing their shanty!