10/22/17 - Ocean Classroom 2017: Sailing to Charleston in the Rain
Ocean Classroom 2017: Sailing to Charleston in the Rain
October 22, 2017: After a few nights in Savannah, we are once again taking part in the hardest part of the journey, readjusting to the watch the schedule, we woke up at 0000 with skies almost clear (2/8), except for some low cover on the horizon. There are 4 large ships on the radar, all seeming to be constantly changing course. One of my favorite things is when the forward lookout gets good enough to see ships before I do. The watch is starting to slow down around 0130. Parker appears, overheating and unable to sleep. I gather some of the standby students on the starboard cabin top and tell stories of the scary house I lived in at school. Success. Much scarier than the Savannah Ghost Walk. We completed another boat check, held a steady course, and were even accompanied by bioluminescent dolphins! We woke B watch and prepped the deck for their watch by pumping bilges and finishing out watch snacks. Muster then sleep!
1200-1600
Up for breakfast, then back to sleep. Up again for lunch, mmmm, cheese toast. I love cheese! A watch relieves C watch, we are cruising, headed to Charleston. Rowan starts us off on helm, holding true to course, one of the best helmsmen in the land! Rowan completes his hour and is relieved by Patrick. The wind picks up and next thing you know, Pat is fully engaged and stoked to be going 8.2 knots. I think this might be his favorite thing about the trip. Sky is getting darker, must be rain. I have people gather foulies, Pat wants to shower but I convince him to put on a jacket. As soon as jackets are on the skies start dumping rain on our ship. It rains on and off for the next 2.5 hours of watch. Wind dies. We are making all of 0.8 knots right now. Coop is still smiling. Best part of the rain is the two full cups of water that filled themselves!

2000-Anchor Watch
Up for Almanacs. Up for dinner. We sail onto the hook and tidy the deck. Tonight is the first night of anchor watch with mixed watches. Could be chaos. Tomorrow we hit the town, Charleston.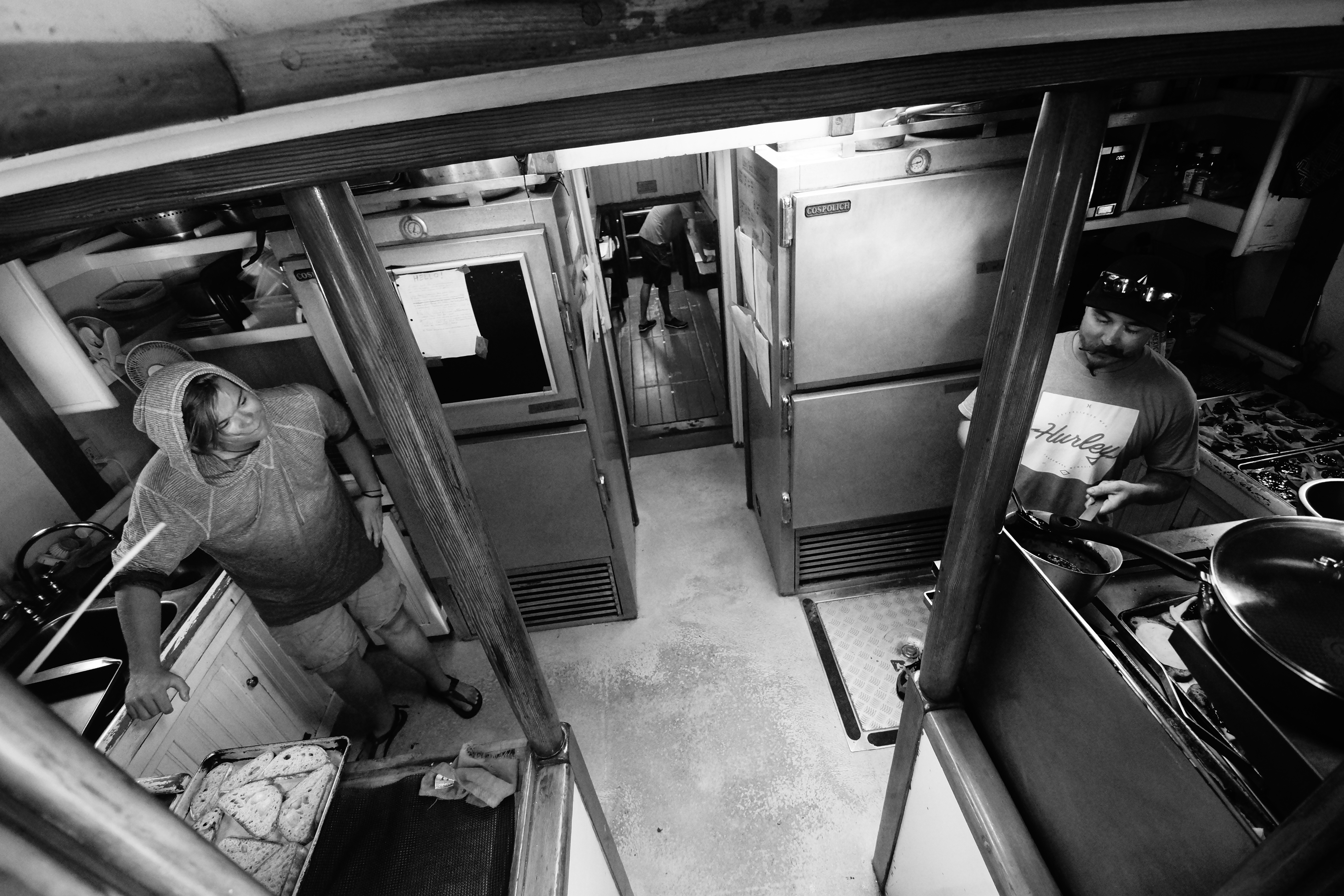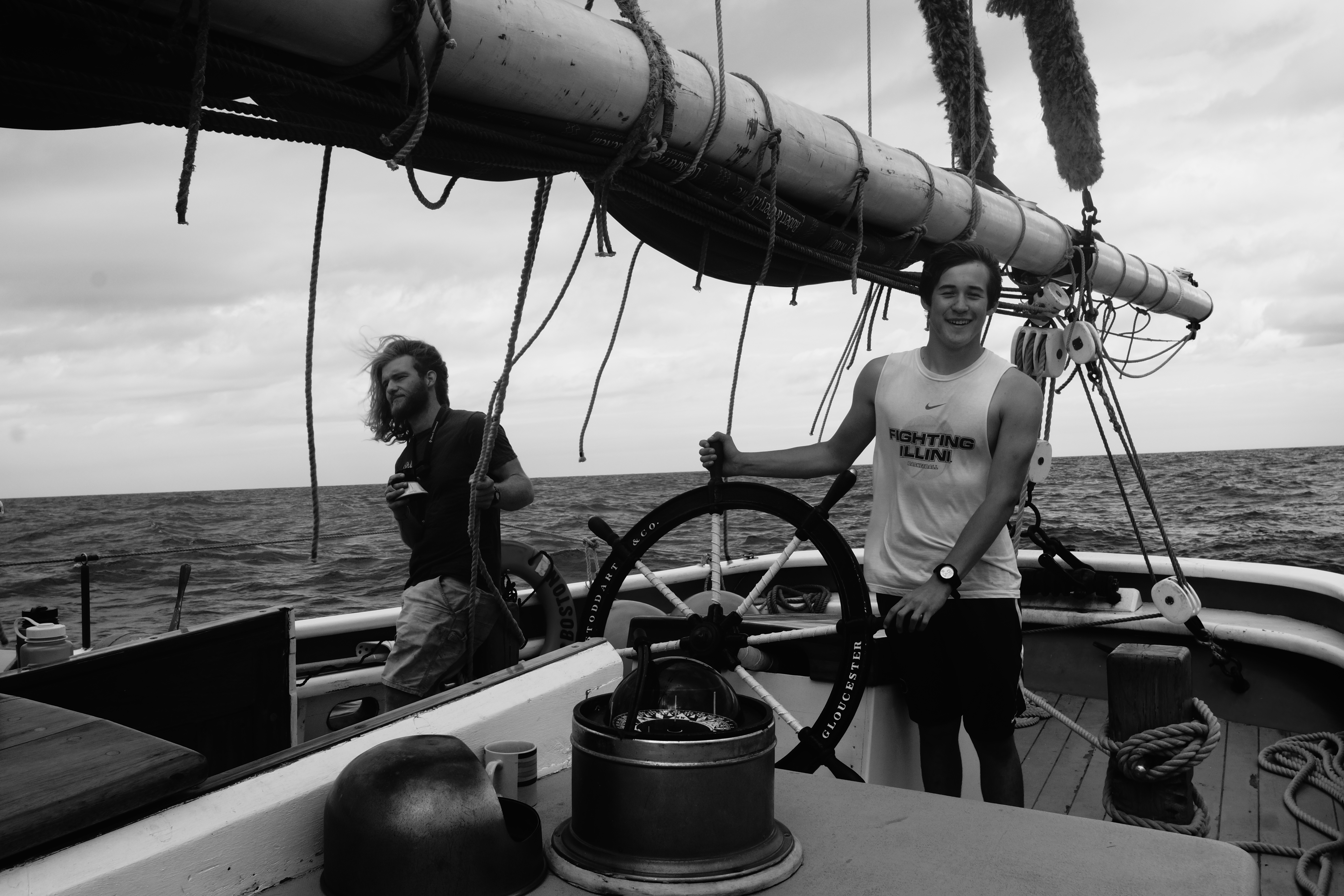 Left: Aidan takes on galley duty with Brian, they made a delicious shepherd's pie for dinner. Right: Ben takes the helm with a smile while Seth stands by with a cup of coffee in hand (as always).
Left: Ellie stands forward lookout and "smizes" at the camera. Right: A daily scene aboard Roseway.