10/21/17 - Ocean Classroom 2017: Back on the Agua!
Ocean Classroom 2017: Back on the Agua!
October 21, 2017: Woke up this morning bright and early. The sight of the old ferries, Savannah, and the tune of street music is a great way to start a morning. It was rather sad to many of us knowing that this was our last few hours in Savannah. Our plan was to hopefully leave after breakfast, but we were given the task of putting the sail on. If I'm not mistaken, it's hard to sail without a sail, at least that's what I think. After spending a few hours on the sail we were ready to depart the wonderful city of Savannah. We were all pretty bummed because during the port report, there were some amazing people that drew my love for the city even closer. Everyone agrees this was the best port we've been to.
As we left the dock we did some maneuvering that was pretty gnarly. Today was the first day back on the agua in a few days. I would say almost everyone was sea sick. Brian being Brian made some outstanding special syrup that cured everyone's sickness. It was bold. Everyone wanted it. The bottle was being passed around like a plate of cookies. Not sure if that analysis makes sense but I wrote in in pen. So let's hope it does.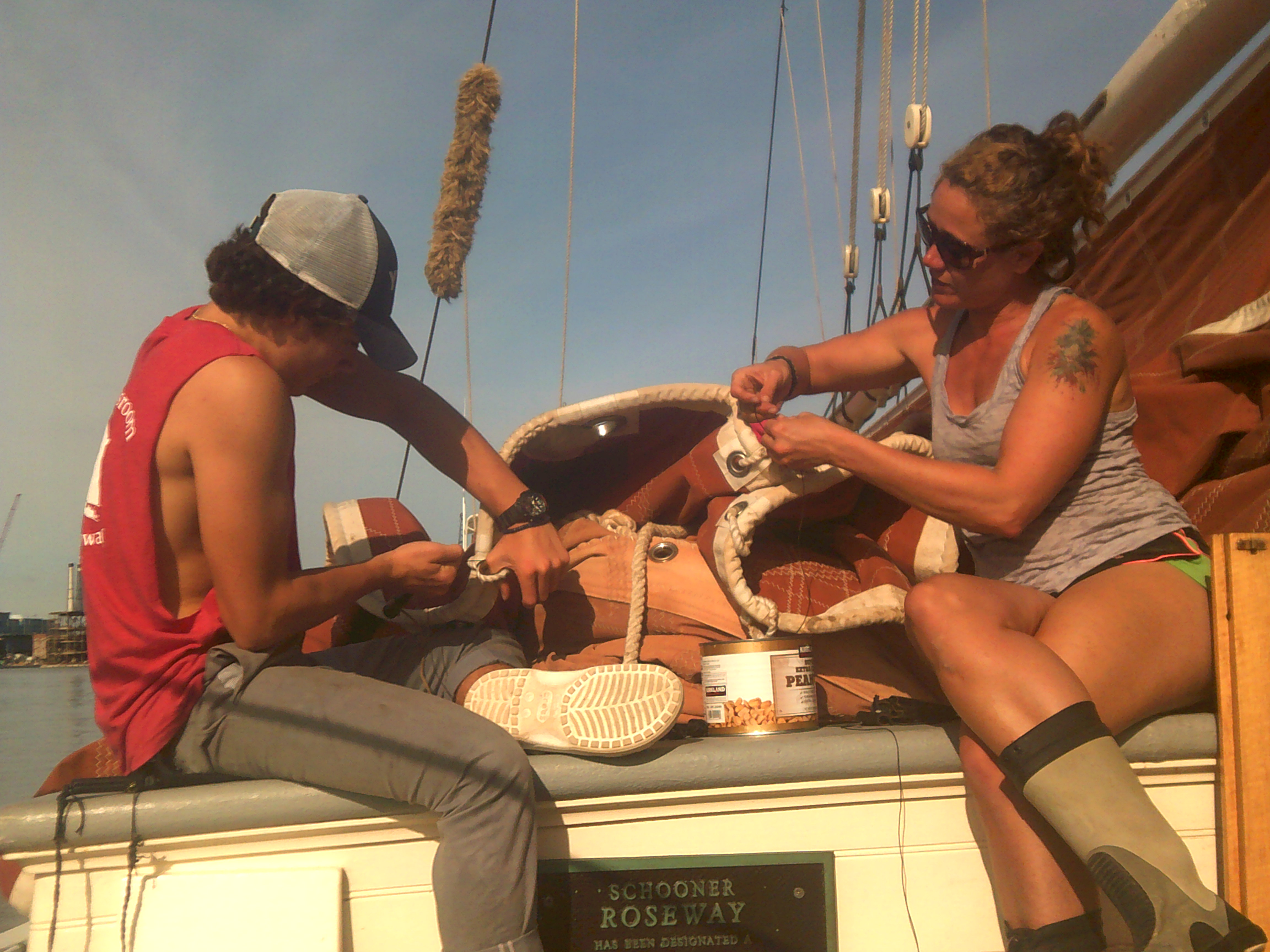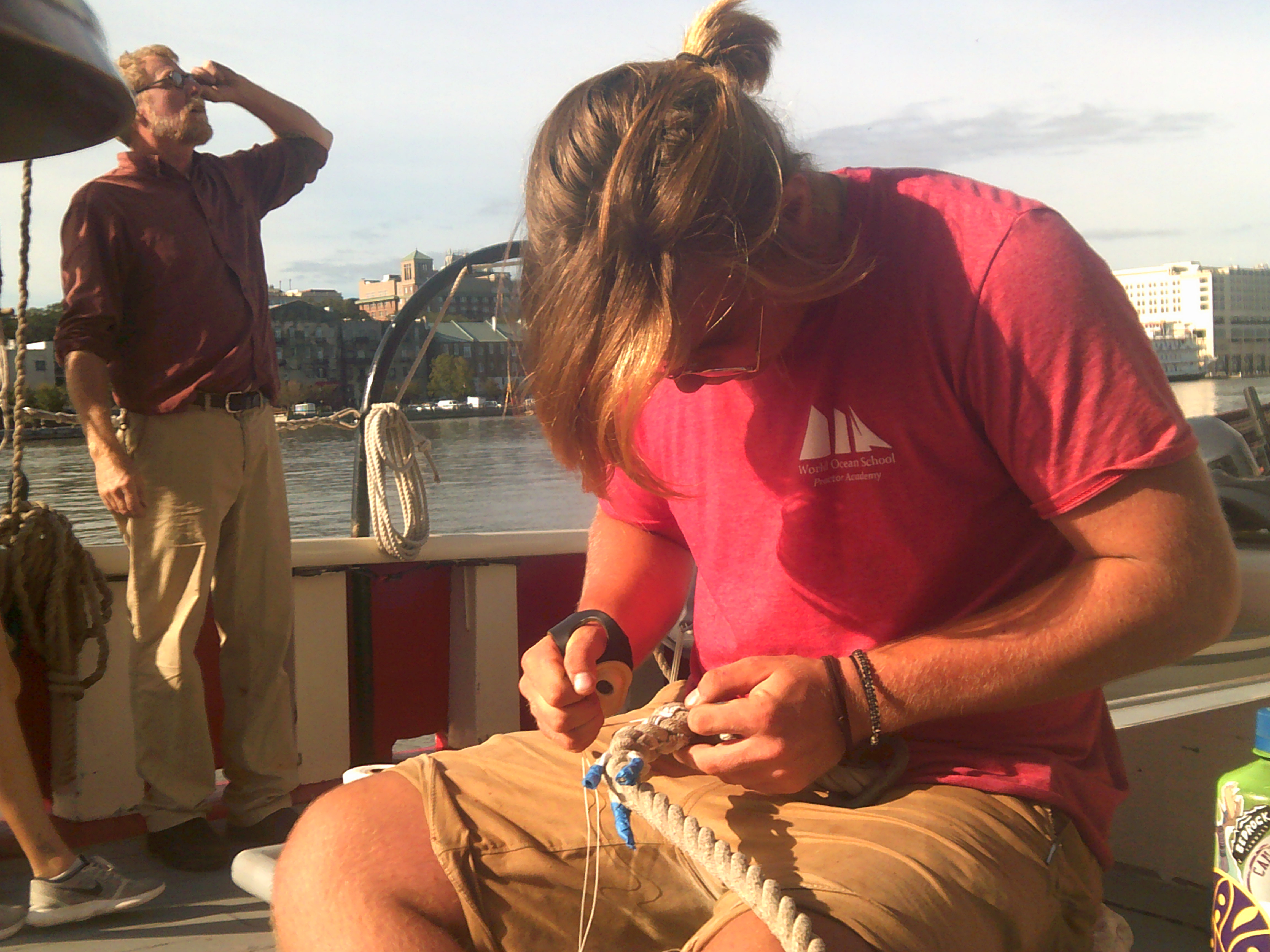 Left: Joey and Becky work on sewing grommets to our mains'l. Right: Aidan works intently on a short splice. He is excelling in bosunary work.
Left: Miss Young and several students cut canvas to the appropriate size to prep for ditty bags. Right: Deckhand Will and Joey tie extra lashings on the anchor so it's stable in high seas. This was just the beginning of their salt water shower!