10/20/17 - Ocean Classroom 2017: Another Day Exploring Savannah
Ocean Classroom 2017: Another Day Exploring Savannah
October 20, 2017: Savannah is an exciting place. The crew has the day off while the education department takes the students out to explore. A day off is never truly a day off on a boat. There is always water tanks to top off, emails to send, students' questions to answer and projects to set up. Finally I broke away to explore the town. I jumped on the water taxi and crossed the river.

We all met back at the boat in the evening. The students were still buzzing at 2300 after a movie night. I don't know when they sleep but they have more energy than I do. Thankfully they'll know the boat now and how to take care of Roseway and their shipmates, so little guidance was needed before they were doing boat checks and getting ready for bed. I hope they took notice of the container ships that looked like they were cutting through town as they steamed down the river. Tomorrow we will steam down that river.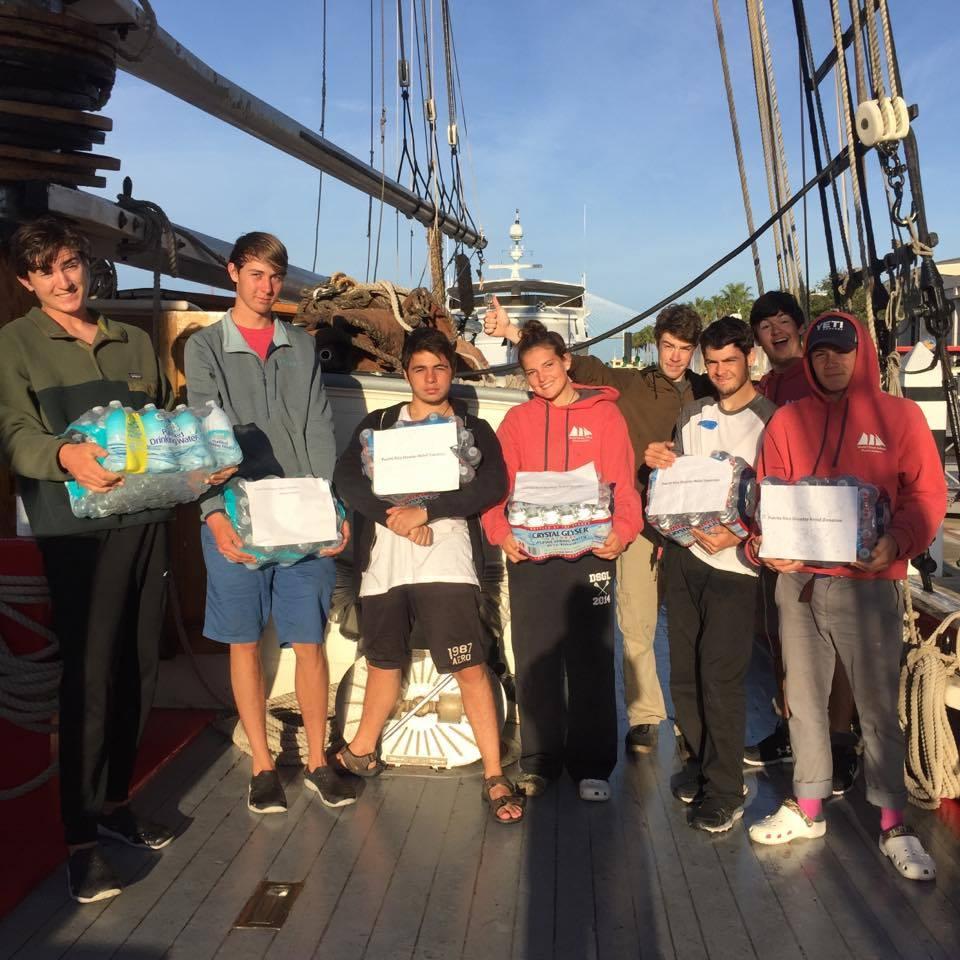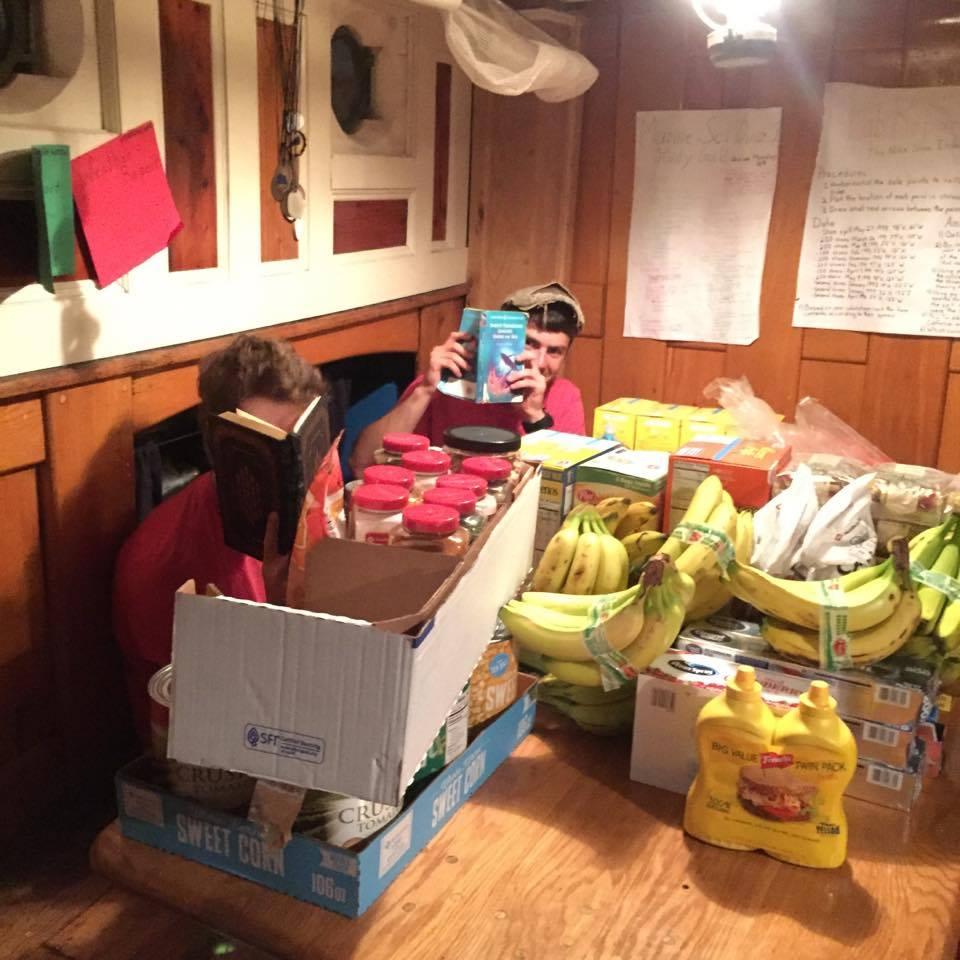 Left: Our wonderful partner, the Savannah Westin, collected hurricane relief supplies for us to take down to the Caribbean. Right: Ethan and Cooper play hide and seek behind their books and our provisions!