10/16/17 - Ocean Classroom 2017: Sailing around Cape Hatteras
Ocean Classroom 2017: Sailing around Cape Hatteras
October 16, 2017:
0800: 14 nautical miles (nm) East of Cape Hatteras, ordered course of 205 per ship's compass.
0801: C watch takes the deck. 2nd mate sees a "really rather imminent squall" approaching from the south.
0802: C watch students decide that breakfast is better with less rain than very rained on, so in the name of "reduction of variables," breakfast is moved below deck.
0805: Students are finally convinced to put on full foulie gear due to rain (the radar told me so) and are later taught to use the radar so it can tell them too.
0810: All working coil and Ballentine came to fruition at this moment. Students coil down halyard with speed and alacrity, Havery Garrett Smith would be proud.
0830: Excitement! All hands called to take in the mains'l. Lots of rain and a frenzy of sail ties and the mains'l is down. Off watches are stood downing immediately turn to fresh water showers on deck.
0900: Ben musters both the elusive sheet bend and what side of the boat land is on when looking at the chart below and coming up to the quarter deck and face aft—the stuff naviguessing is made of.
1000: 14.5 nm southeast of Hatteras—getting a casual treatment of the Hatteras special. 1.5 squall and just enough traffic to make the lookout earn their lunch.
1030: Lunch smells good…mains'l is set up to the tune of "I want" "lunch"… "I want" "lunch"
Mains'l is set very quickly.
1130: C watch agrees that bioluminescence is the most beautiful thing they're ever seen. They're not wrong. It's pretty great.
1142: 12.9 nm southeast of Hatteras.
1200: C watch is stood down. Grilled cheese and tomato soup for lunch, lunch is 2nd mate's personal favorite.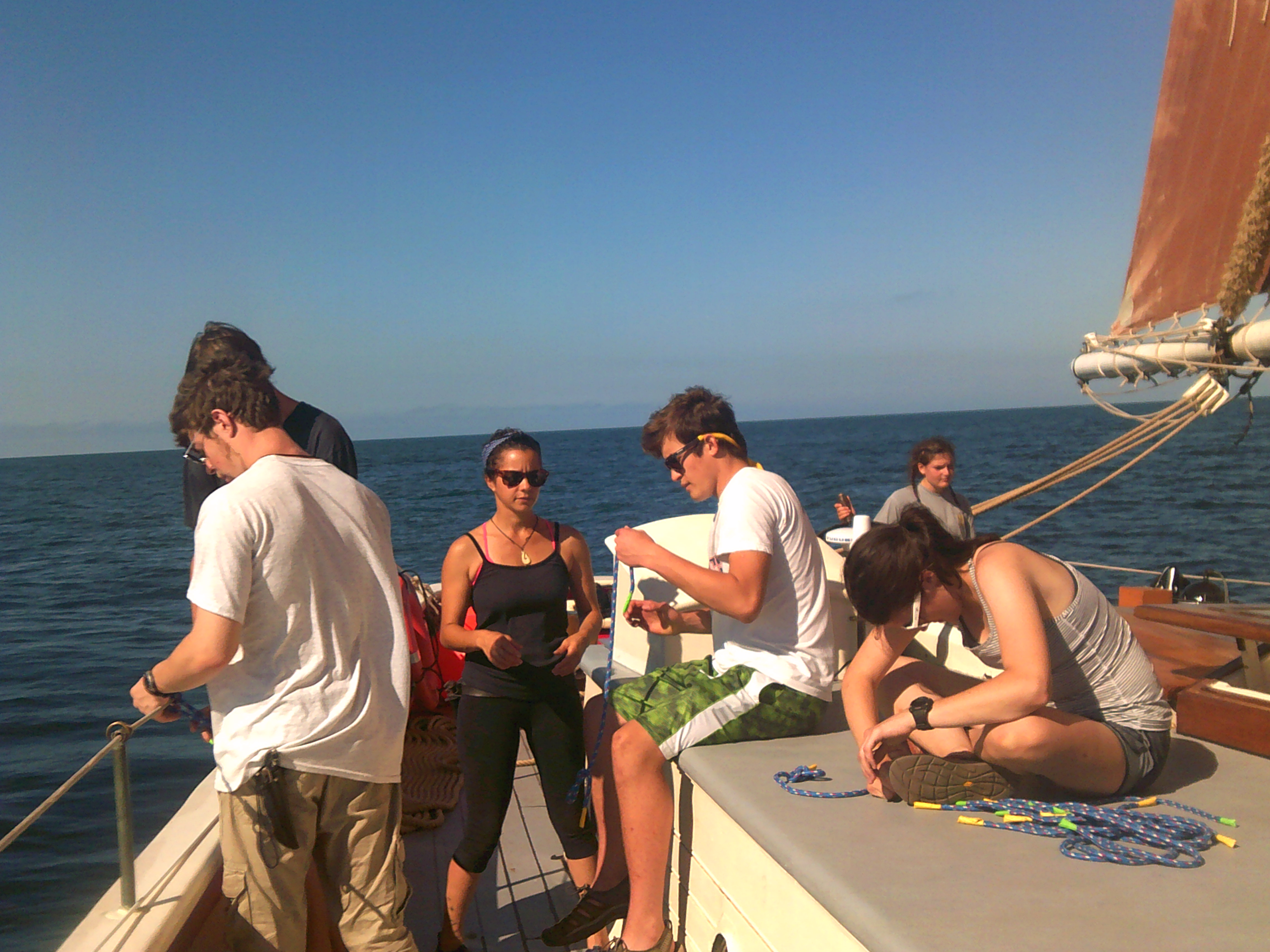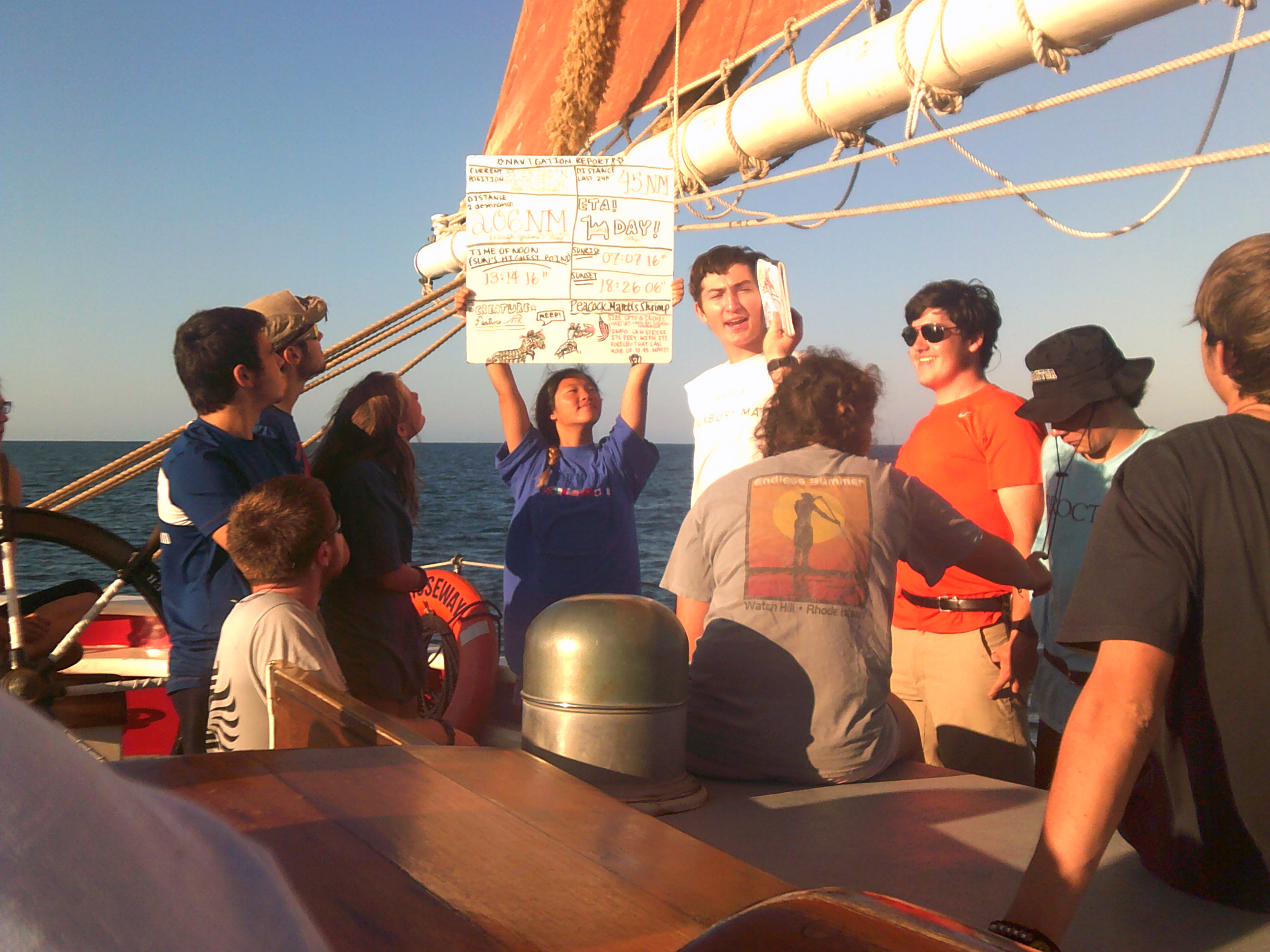 Left: Miss Ordway works with Ben (on his 17th birthday!) to brush up on basic knots. Miss Ordway works with Ben (on his 17th birthday!) to brush up on basic knots. Right: Kat proudly holds up her design for A-watch's Navigation almanac while Pat reports the boat's current location and creature feature—a Peacock Mantis Shrimp!
Pat, Lulu, and Will sing "Party in the USA" as a song of pardon for leaving their books in the main salon after heading to bed for the night.