10/12/17 - Ocean Classroom 2017: Museums, Glass-Blowing, and Classes
Ocean Classroom 2017: Museums, Glass-Blowing, and Classes
October 12, 2017: Today was the final full day in the port of Norfolk, VA. This was the last day we will be on land for the next 10 days…

Just shy of 0700, Miss Ordway made her way down to the fish and gave us a soft, melodious wake up. The weather all day was on and off raining, within the first 5 minutes of being up the weather had gone from clear skies to pouring rain. We started off the morning with a basic breakfast of oatmeal, cereal, bagels, and a special addition of Nutella. The portions were extra large as well which made the day that much better. We started our day off the boat at around 1000 with a relaxing science class right outside the Nauticus Museum. After class we journeyed over to the Crysler Art Museum where we were able to view art pieces from ancient Egypt, Mexico, and Europe. After touring the museum we all headed across the street to watch a glass blowing demonstration. We were all told at the beginning of the demonstration that the sculpture was supposed to be a chicken but it ended up being a duck in the end. After the demonstration we were granted about 2 hours of free time which was a dream come true. For my free time, I went to a wing joint and indulged myself in a huge pile of crispy and spicy wings. After lunch, we all mustered back at the boat for a long stretch of classes. We had history around 1530 and then a short literature class. During history class, each watch group created a flag to represent the people and personality of their certain small watch group. With the day coming to an end, Brian cooked delicious pizzas that but a cherry on top to a perfect last day in the amazing city of Norfolk.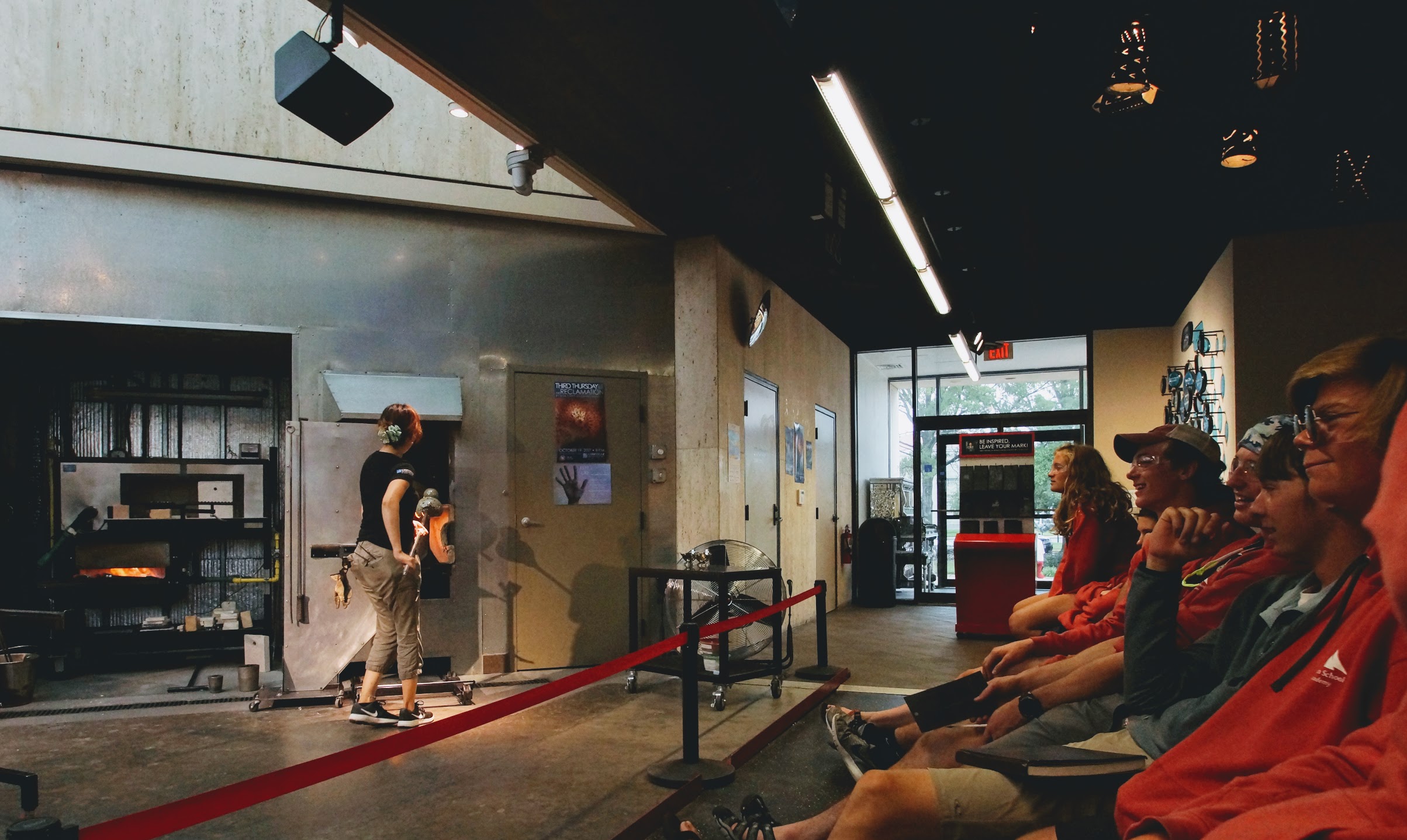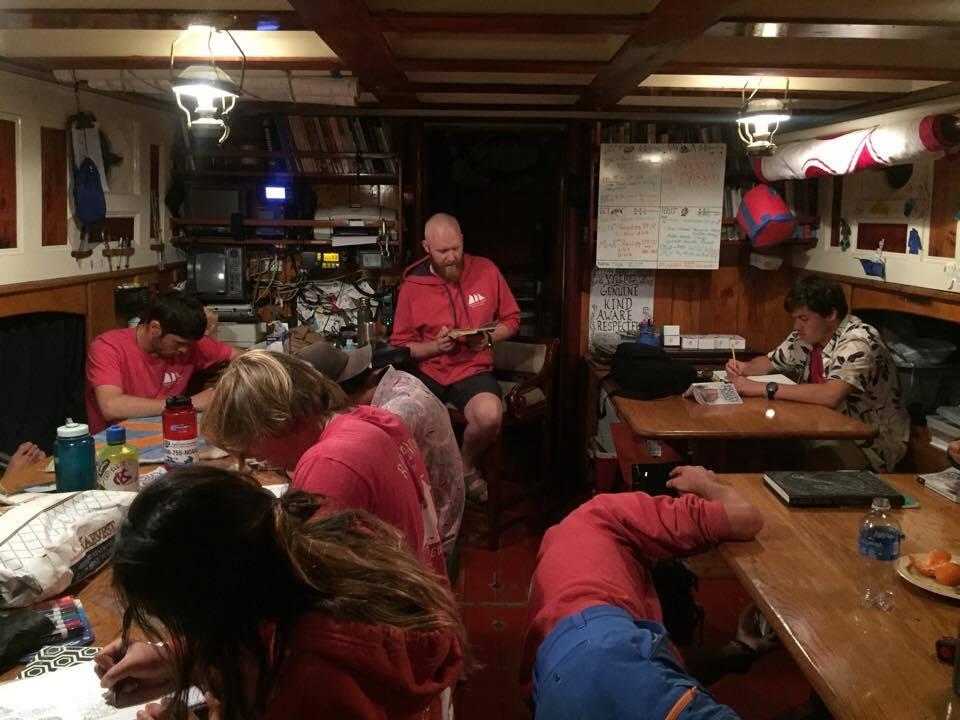 Left: Students observe a glassblowing demonstration! Right: Matthew reads "The Boat Who Wouldn't Float" aloud to the students to wind down a busy day.
Left: We received our copy of this awesome picture of our students in front of Battleship Wisconsin.