10/11/17 - Ocean Classroom 2017: Learning about the People and Culture of Norfolk
Ocean Classroom 2017: Learning about the People and Culture of Norfolk
October 11, 2017: One thing that has made this trip so special has been the love and support everyone has for one another. Everyone did their best to make sure everyone was happy before going on with out day. We went to the Nauticus Museum and were given time to explore the Battleship Wisconsin but this time we could explore freely. I really enjoyed exploring the ship and learning about the ship's history. Around 1300, we were granted the privilege to roam around Norfolk freely. After an hour and a half of free time, we all met back on the boat to get ready for our interviews. My group was able to interview some really nice people here in Norfolk. We learned about the history of Norfolk, popular occupations for people in Norfolk, and about a man who was in the Navy. Interviewing people of the port was definitely one of my favorite parts of the day because we were able to learn about the culture of Norfolk and hear about the lives of several very different people. At 1700, we all went back to the boat and sang songs. Singing together and constant laughter is very common on Roseway with this group of people. These moments really bring us all together to make us a very cohesive group. It has only been two weeks, but we have all gotten extremely close and will get even closer as our journey continues. These friendships and strong bonds are what make this journey so magical and I am forever grateful for these memories.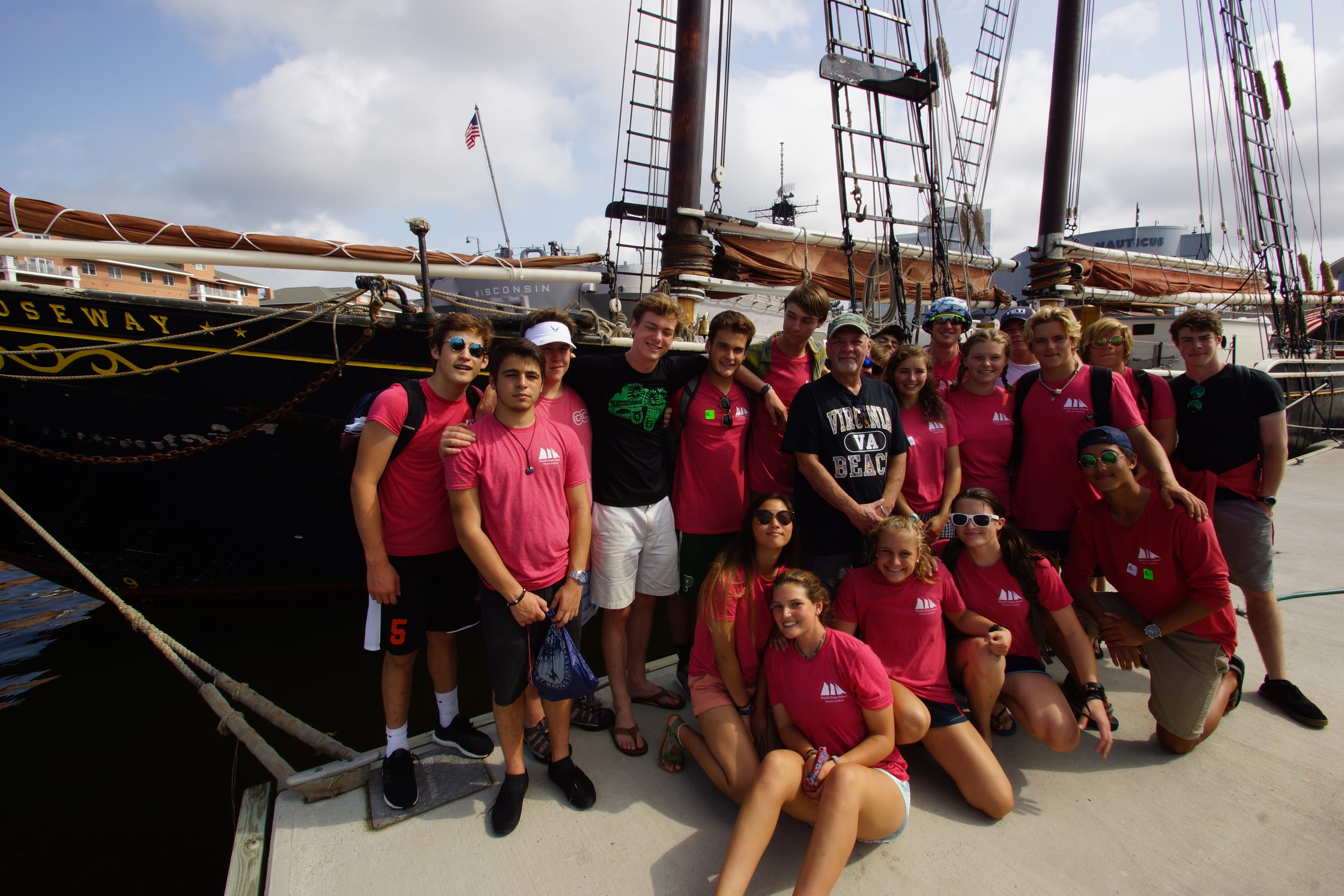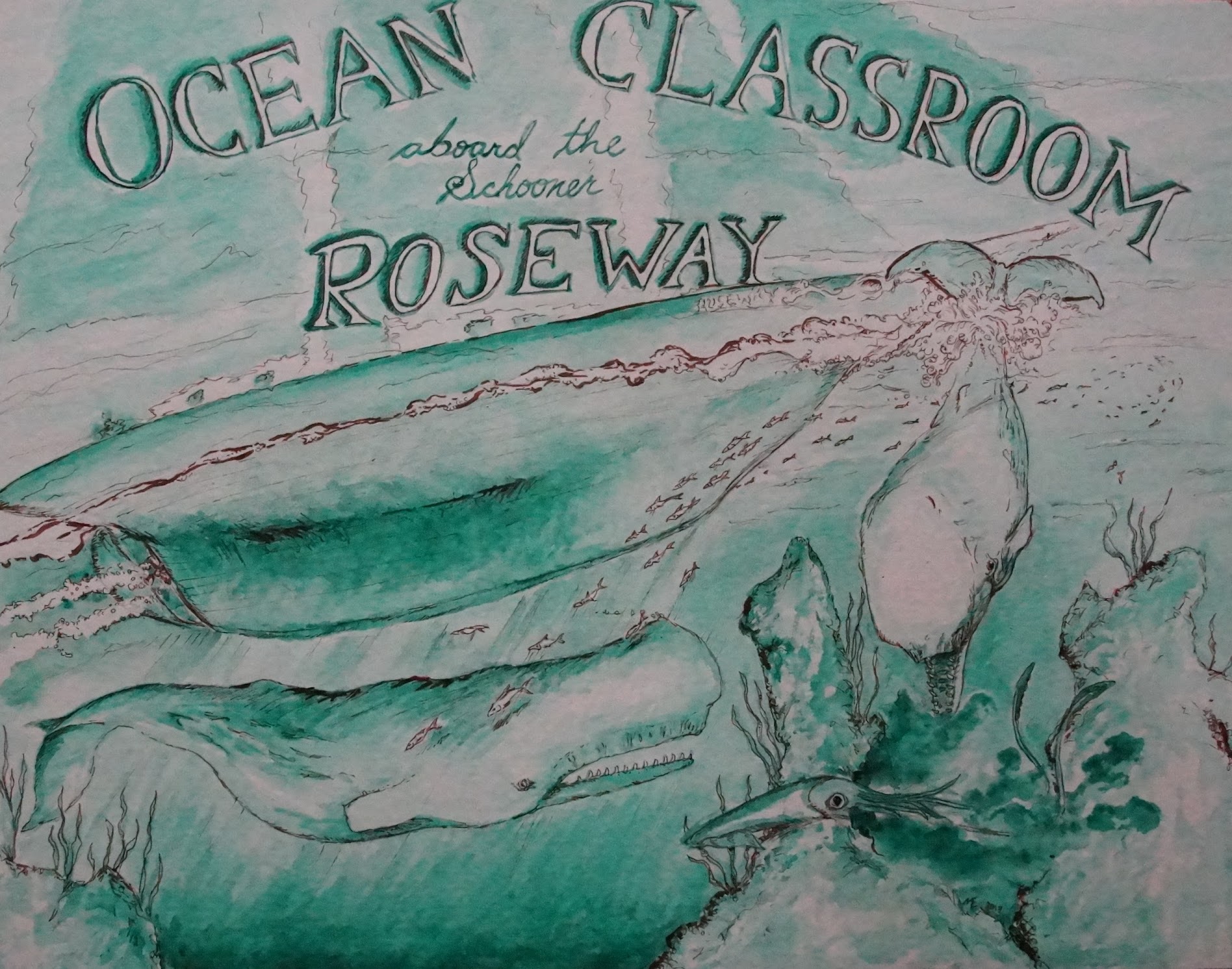 Left: A group of our students ran into a man who sailed on Roseway when he was 17!
Left: Ellie steps through a companionway on the Battleship Wisconsin. Right: Behind the Nauticus Museum, students arrange Adirondack chairs in a big circle for their afternoon literature class.