10/10/17 - Ocean Classroom 2017: Nauticus Museum
Ocean Classroom 2017: Nauticus Museum
October 10, 2017: Today in Norfolk, VA we had a lot of fun. We went to one of the nicest parks I have been to. It had a huge grass field that felt like a pillow walking on it after getting used to the hard deck of Roseway. A lot of us played football and frisbee. We also had some jam sessions to the only two songs we know the lyrics to. It started raining while walking back to the boat. It was nice because it is way too hot in Virginia. We went to the Nauticus Museum which was super nice. It was clean and hands-on. One of my favorite exhibits was seeing the guns they actually shot. Then we got to go on the Wisconsin Battleship. Roseway is docked next to her and it makes me feel so small. We did a history scavenger hunt and met one of the men that worked there. He is a retired captain! We had a last meal as our current watch groups. Our watch went out to an Irish pub and had a great time. Leaving C watch will be sad because we as a group have become super close with Miss Young, Becky, and Michelle. We will miss them even though they will never be more than 137 feet away.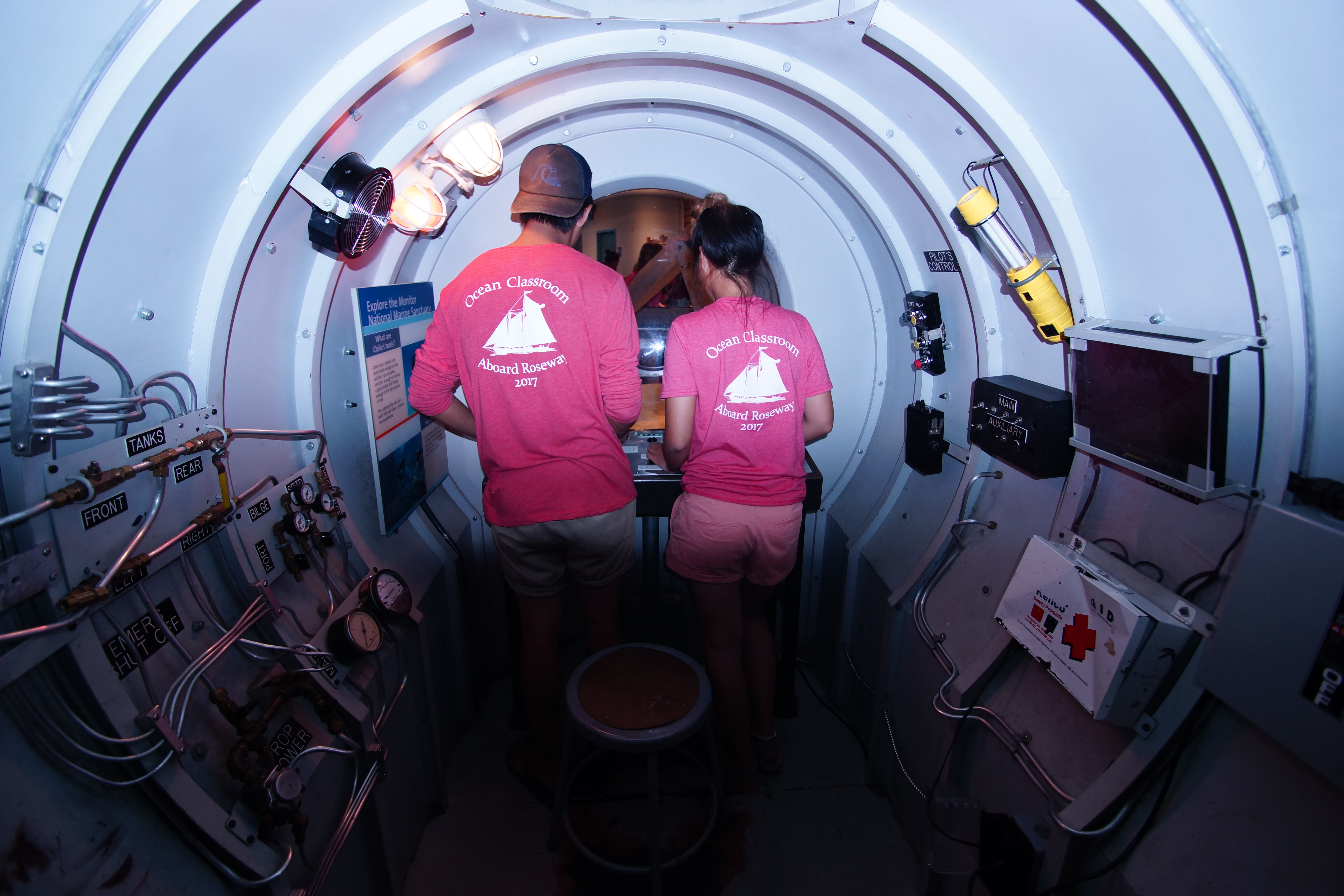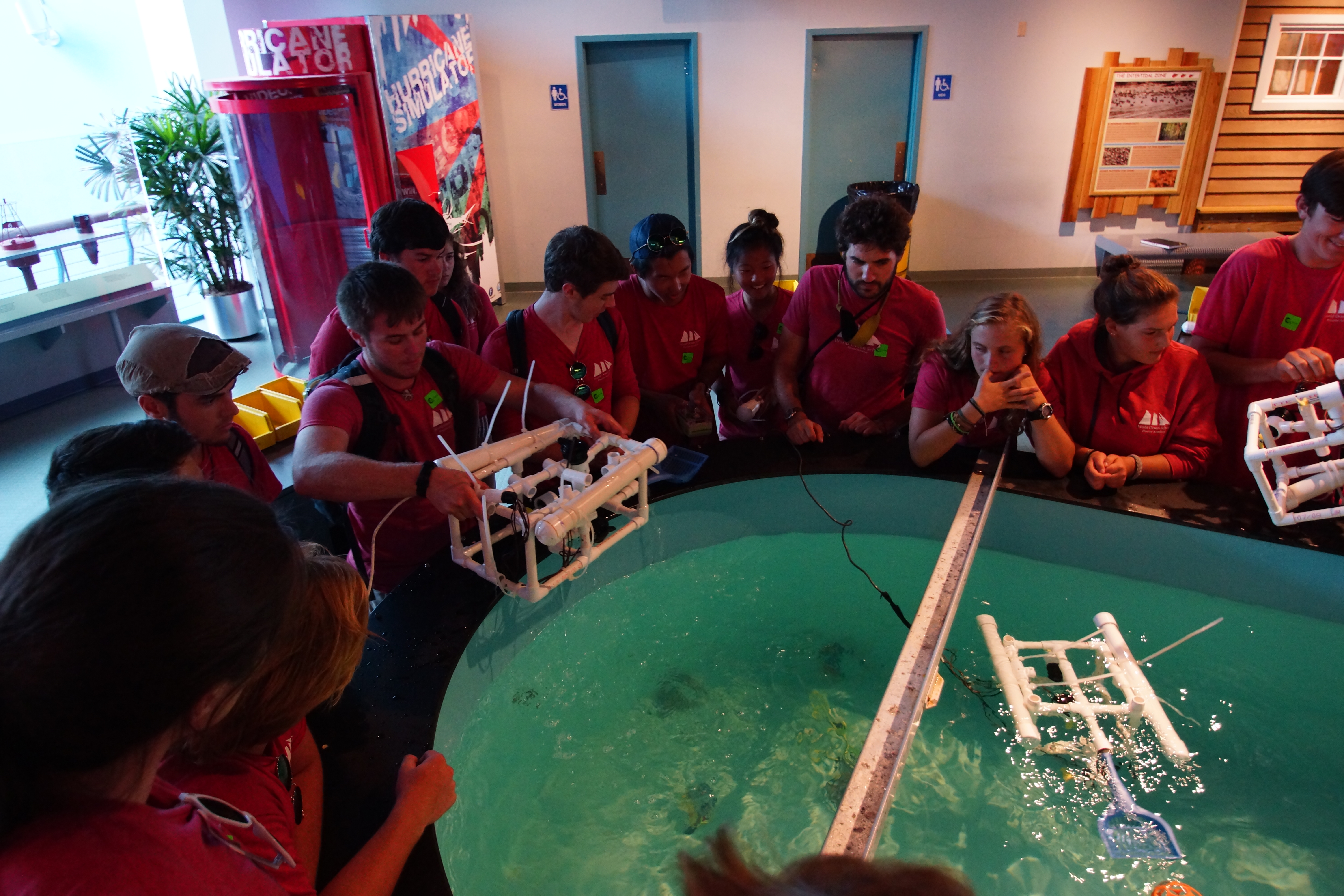 Left: Will and Kat look through the window of a mock-submarine in the Nauticus museum. Right: Students got to make their own ROVs!
Left: Some of our guys bought captain's hats to pose with Captain Jim of the Wisconsin! Right: A-watch enjoyed a dinner of burgers at Omar's Carriage House.
Left: B-watch chose to eat at California Pizza Kitchen. Right: Ocean Classroom students atop the Wisconsin.