10/08/17 - Ocean Classroom 2017: Friendships aboard Roseway
Ocean Classroom 2017: Friendships aboard Roseway
October 8, 2017: Being aboard Roseway is a magical adventure in and of itself. But personally I think the friendships we make and the way we express our love and appreciation for each other is even more magical. There are many people on this boat that I have never spoken to or even seen on campus before this adventure. But after being on this boat for only 17 days things have completely changed. Tonight was Sunday dinner which means everyone gets dressed up in their best. It is the third Sunday on the boat and already almost everyone has caught on and is participating. As the last few people made their way into the salon, everyone whooped and cheered. You could feel the happiness and love flowing through the room. Then later in the night as some were getting ready for bed or getting into their night watch, I was climbing out of the fo'c'sle on my way to write this log entry and I was pulled into a circle of people singing and playing the ukulele. Circles like that are not a rare occurrence aboard. Everyone putting their arms around each other, with the circle growing bigger as more people join and sway to the sound of a ukulele with all of us singing our hearts out.
While being on this boat, my watch (B watch, also commonly known as "Brick Squad") has gotten ridiculously close ridiculously fast. Not only the students in the watch but the deckhands we work with, Cara and Will, and our mate, Miss Ordway. Today we had the announcement that the watches were going to be rotating through watch leaders and I know I was close with these wonderful people, but I didn't realize how close until I learned we wouldn't be spending 10 hours of our day together. But as hard as it is to leave a comfort zone, I am eternally grateful for getting to spend my first 2 and a half weeks of this journey learning from these talented people, and I am excited to continue making strong bonds like this with other students, deckhands, and mates.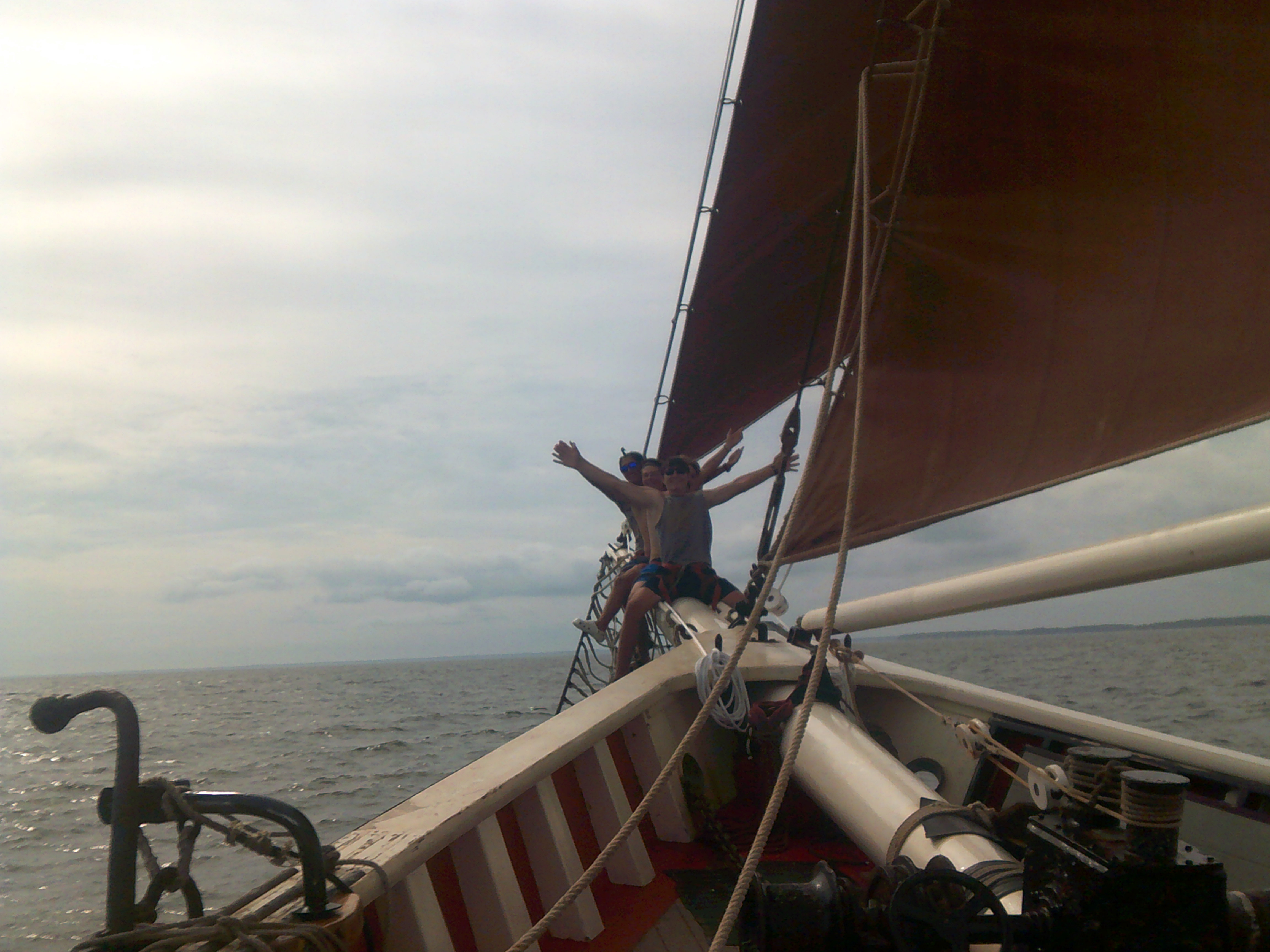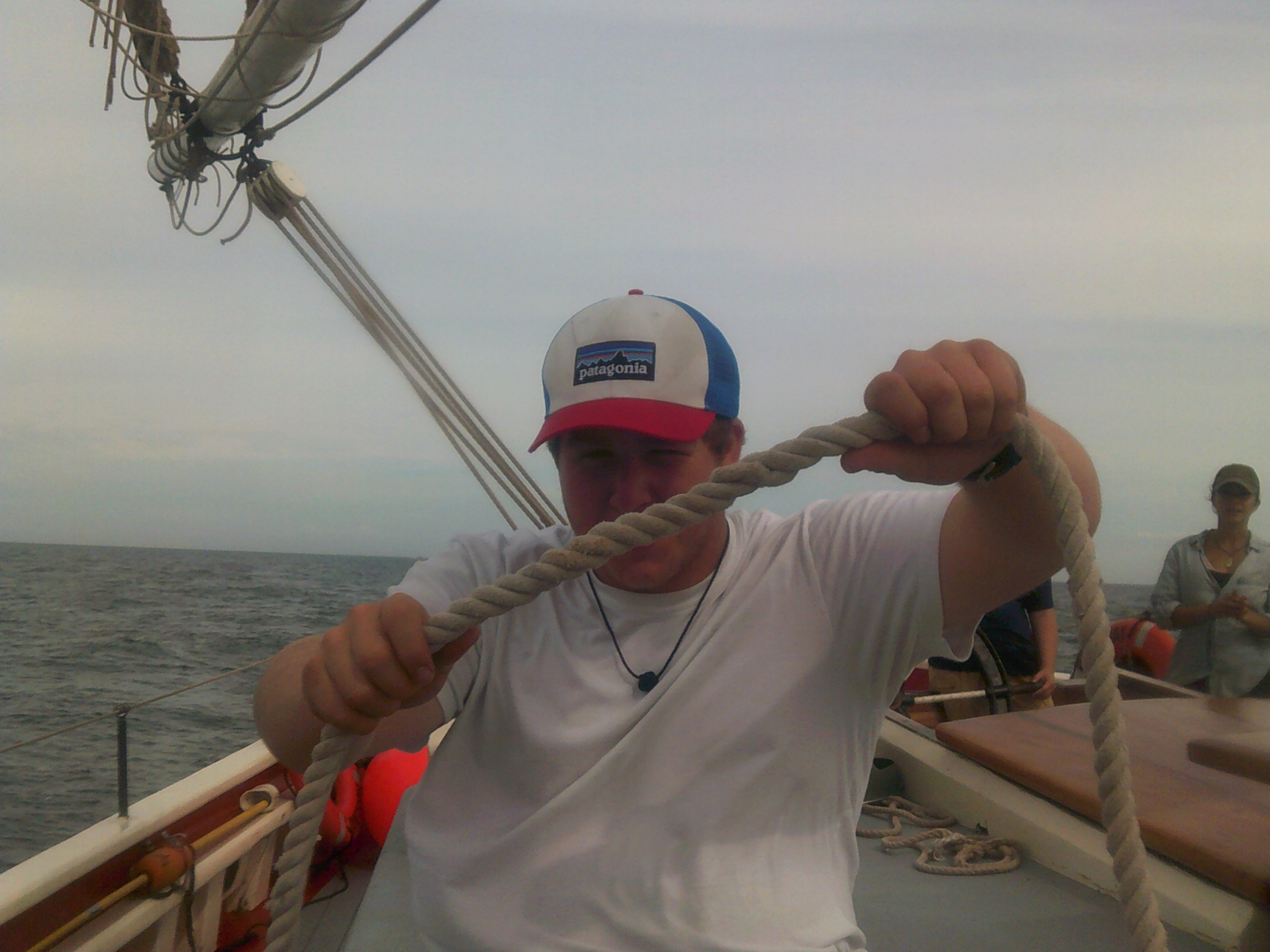 Left: Many of our students are finally headrig cleared! Right: Chad organizes and stows old row bands.
Left: Deckhand Will leads B-watch in a new way of jigging up the main throat by means of a stopper knot and a handy billy. Right: All hands to set the main!