10/04/17 - Ocean Classroom 2017: A Day for the Books
Ocean Classroom 2017: A Day for the Books
October 4, 2017: Today was an extremely exciting day for the students and crew aboard Roseway. This was our second day of voyaging to Norfolk, Virginia, and we hit two major firsts for us. One of them was that we had our first real night watches last night and this morning. We have been doing night watches since day one, but all of those were either at the dock or at anchor. This was our first night sailing. One thing I noticed while on my watch was that with everyone but my watch asleep, there is less going on than during the day. This lack of stimulation allows your mind to wander when you are on standby, waiting for another task that needs to be accomplished. While looking out over the moonlit ocean, a sense of tranquility floods the body and mind. During this brief moment of peace, you come to realize that without contact to the outside world, there are only three things that matter while you are aboard Roseway. This ship, your shipmates, and yourself. Little did I know that this same day would show us all why these three things stick out. Around 14:00, the nice sailing breeze picked up into fierce winds with speeds up to 26 knots (30mph). This created large swells that violently rocked the boat. With waves crashing over the bow and the spray coating the deck, everyone grabbed their foul weather gear and prepared to battle the winds. What followed is in my opinion something you can only experience to fully grasp the nature of what happened that afternoon. Everyone helped out each other who, in turn, cared for the ship. From the brave who ventured out onto the headrig to take in the jib, to others who all pitched in to care for the seasick. The only way to sum it all up is that if there were ever a day for the books, this would be it.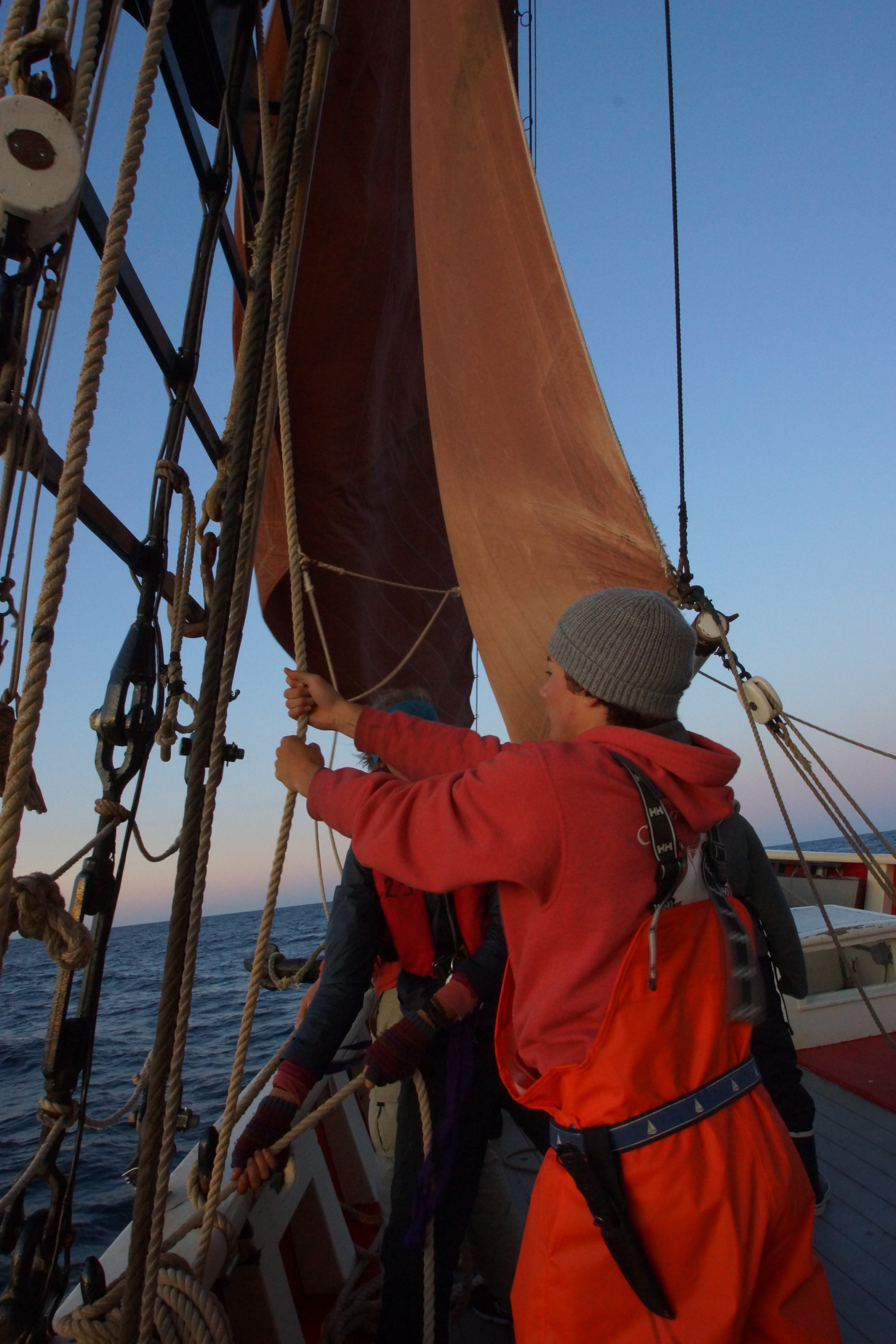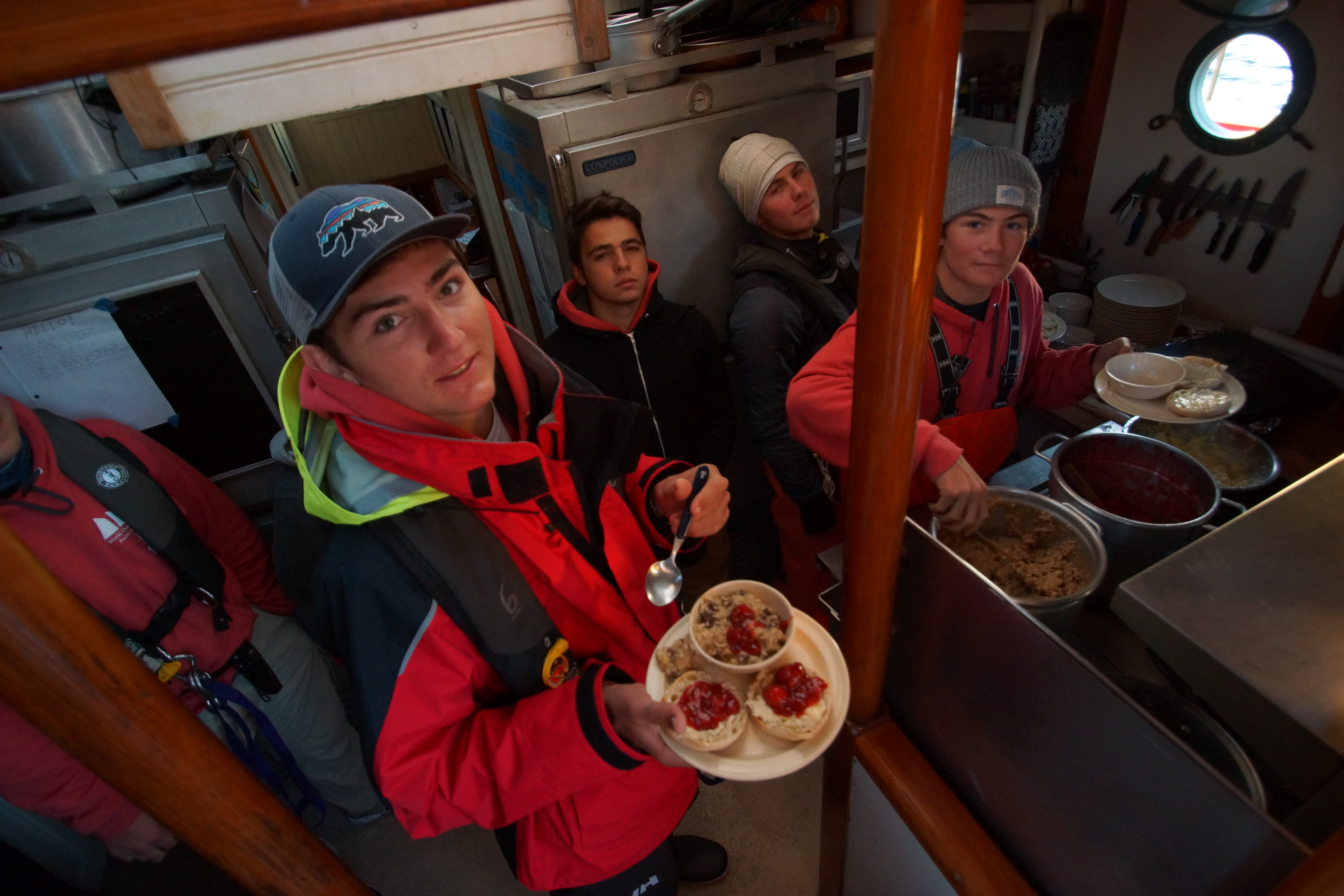 Left: Joey sweats up the jib. Above: A-watch boys grab food in the galley before their shift on active watch.
Left: Ivy and Andrew dry dishes as part of chores for their active watch. Right: Line handling is even more fun with a view like that!