10/02/17 - Ocean Classroom 2017: Reflecting on Personal Realizations
Ocean Classroom 2017: Reflecting on Personal Realizations
October 2, 2017: Today we were forced to make an unexpected stop in New London, CT. The coolant pumps for the generator stopped working, so we have been moored since around 10:00, and as it turns out, we seem to be spending the night. It feels odd to stop in a town and still have no idea about the people and shops in it. Coming from our previous port stops, where we were spending days looking at the history of different environments, I could feel myself trying to compare the towns from just looking at the "Hot Rod Cafe" it occurred to me how silly a notion it truly is to try and understand an entire town and its way of life by one single street. Upon realizing this, I also thought about my base assumption that after spending a mere three days in town, I knew about as much as someone who actually lived there. I believe that everyone has moments like these, when they assume something that doesn't really have much of a basis. I want to try and learn from my realization, but what if some idea has been deeply rooted in my brain since I was young, and something I think I know is based entirely on fiction?

Anyways, today has been mostly uneventful. The biggest thing that happened was a very big change in temperature. I got woken up at 04:30 for watch, and came out wearing two pairs of pants and three coats. As the day progressed, I began shedding layers. By 12:00, it had reached a pretty acceptable temperature and I was able to move about looking like a relatively normal human being. All in all, despite the general lack of activity amongst the student body, it was a good day aboard Roseway.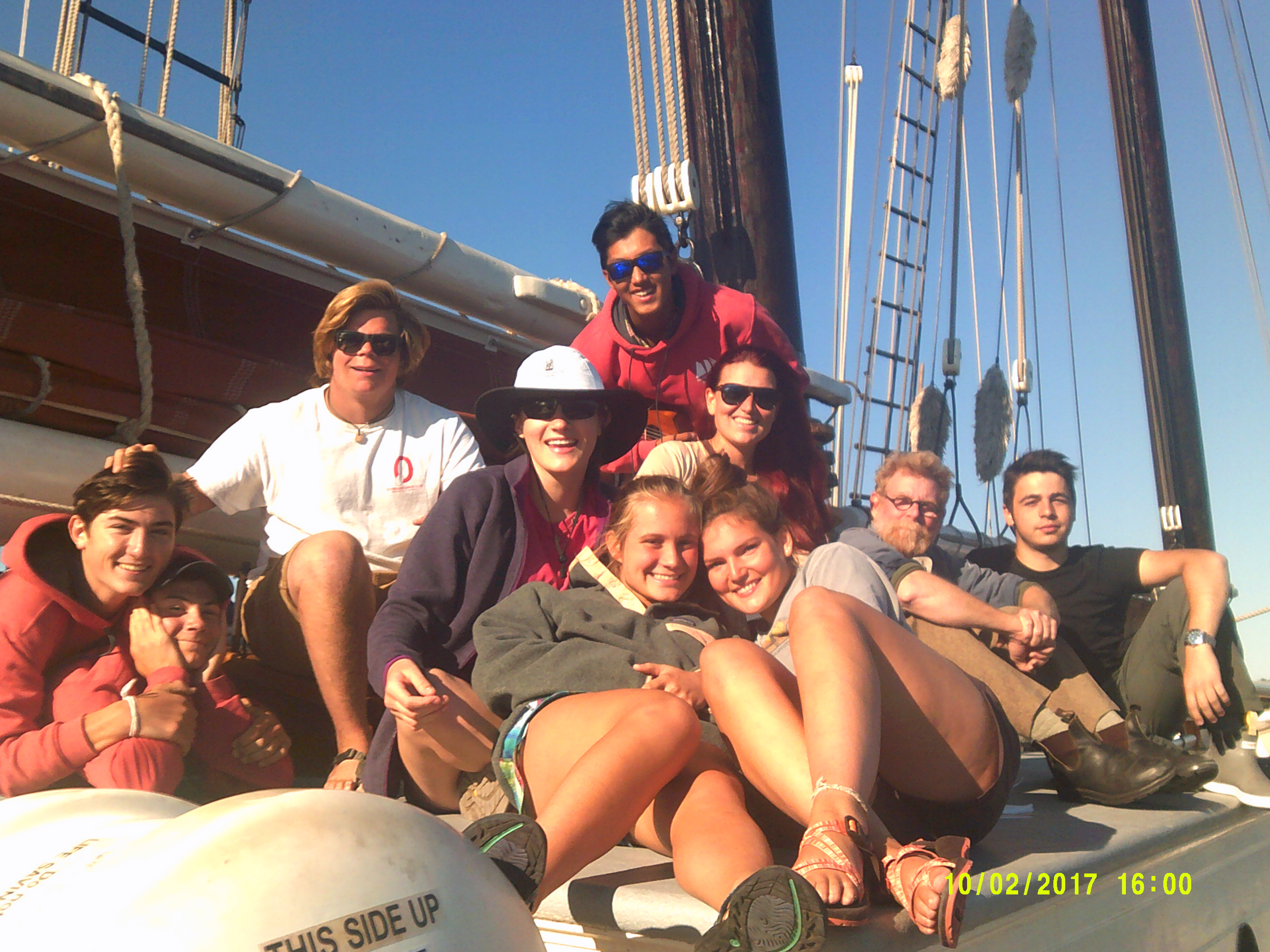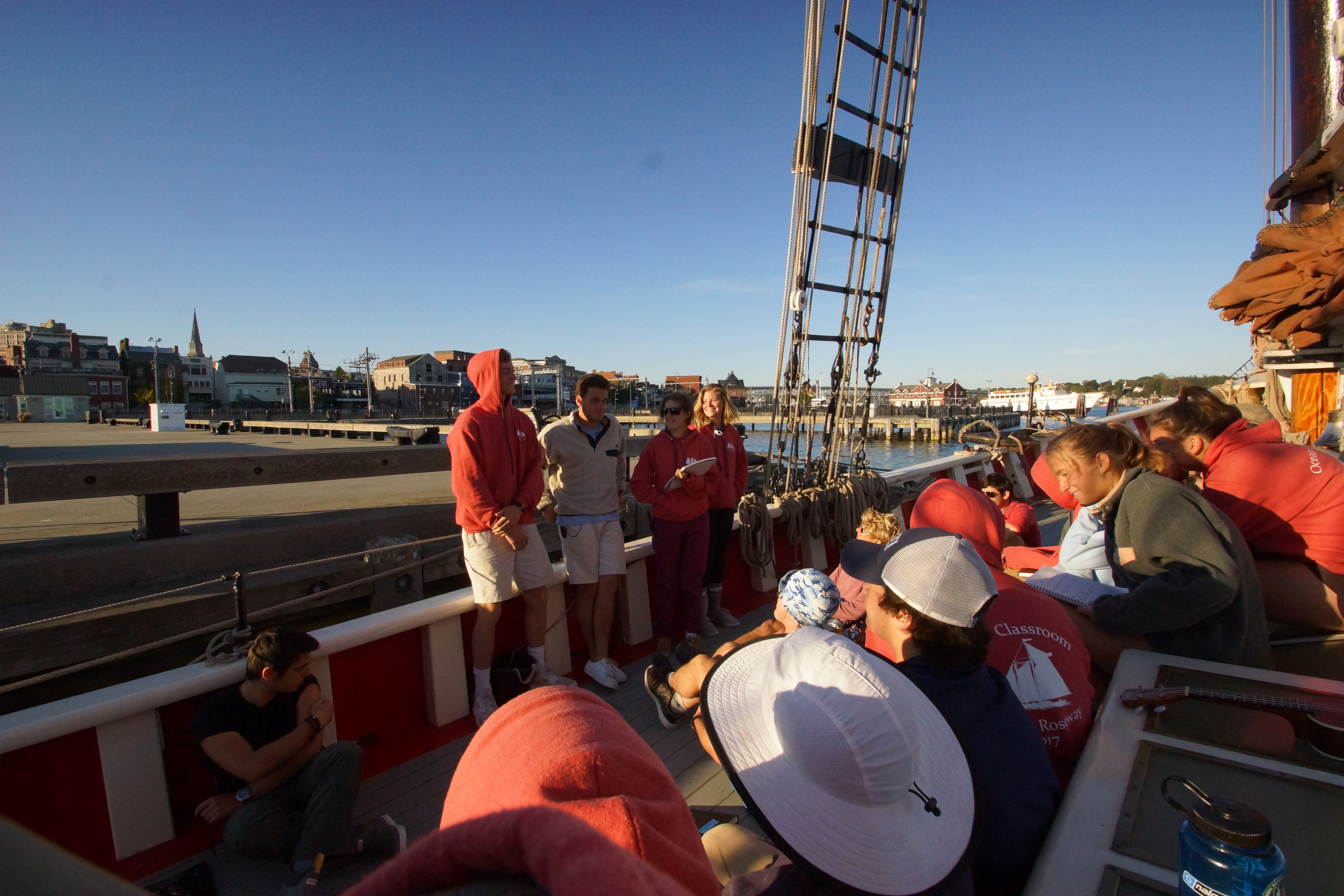 Left: Captain hangs out with the students between class and dinner! Right: In their watch groups, students present their "People of the Port" reports from New Bedford. Our students talked to some awesome people who were happy to share their stories.
Even with the detour in New London, learning did not stop! Deckhand Jamee works with Ben to master a round turn and two half hitches so that he can receive his headrig clearance.