09/30/17 - Ocean Classroom 2017: Whaling History
Ocean Classroom 2017: Whaling History
September 30, 2017: Today marks the closing day of September. The morning was rather wet but not rainy. Chad had said it was raining during wake up so everyone got foulies on without needing them. But that's ok because a cute dog appeared on the Roseway this morning. That was fun and exciting. Lunch was super good and included soup and sandwiches. In the morning, we went into port and had a walking tour on whaling history and that was really cool. After that, Aidan and myself watched birds surf and do sick tricks. After lunch we went on another walking tour about Frederick Douglas this time. The guide had an awesome coat. There was a cafe where a bunch of people got cheese rolls and coffee. I got cake and hot chocolate. Overall, New Bedford is really cool and has awesome whaling history.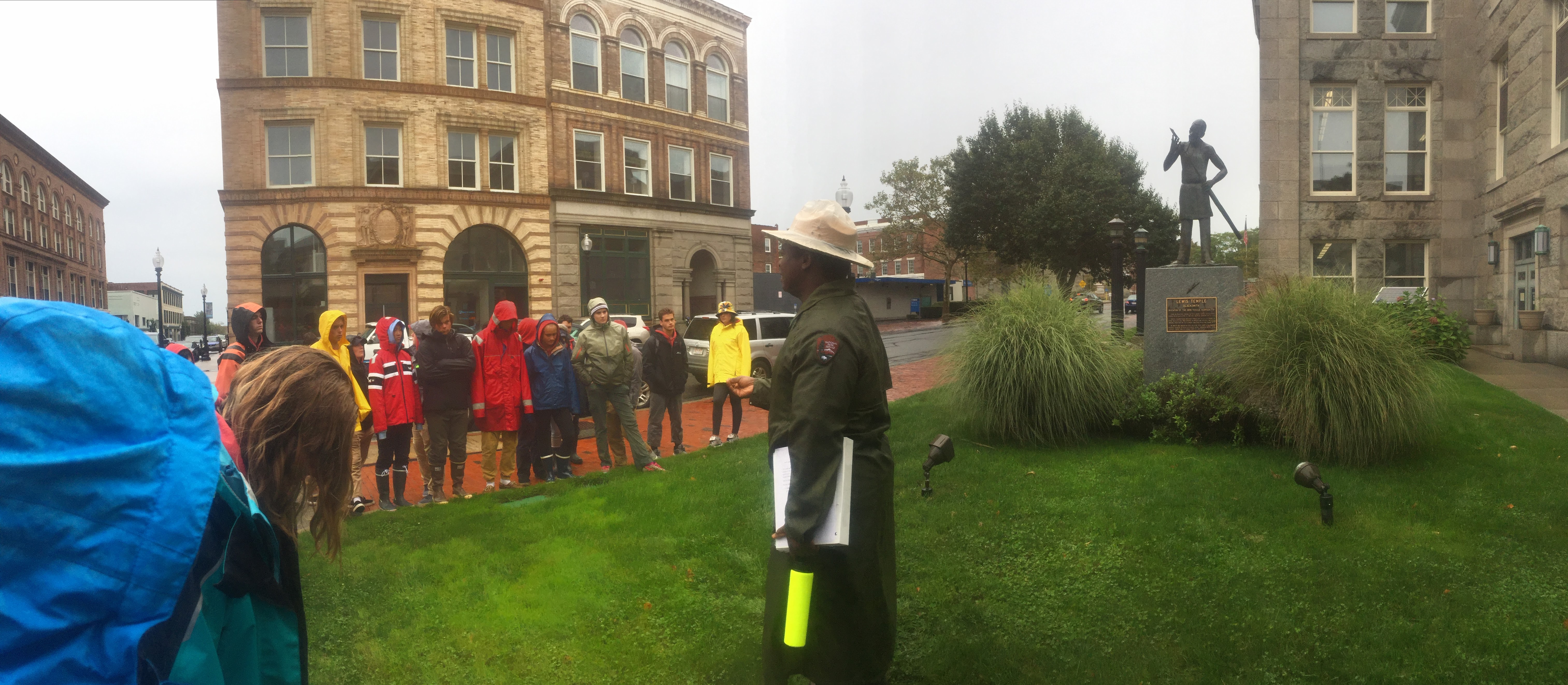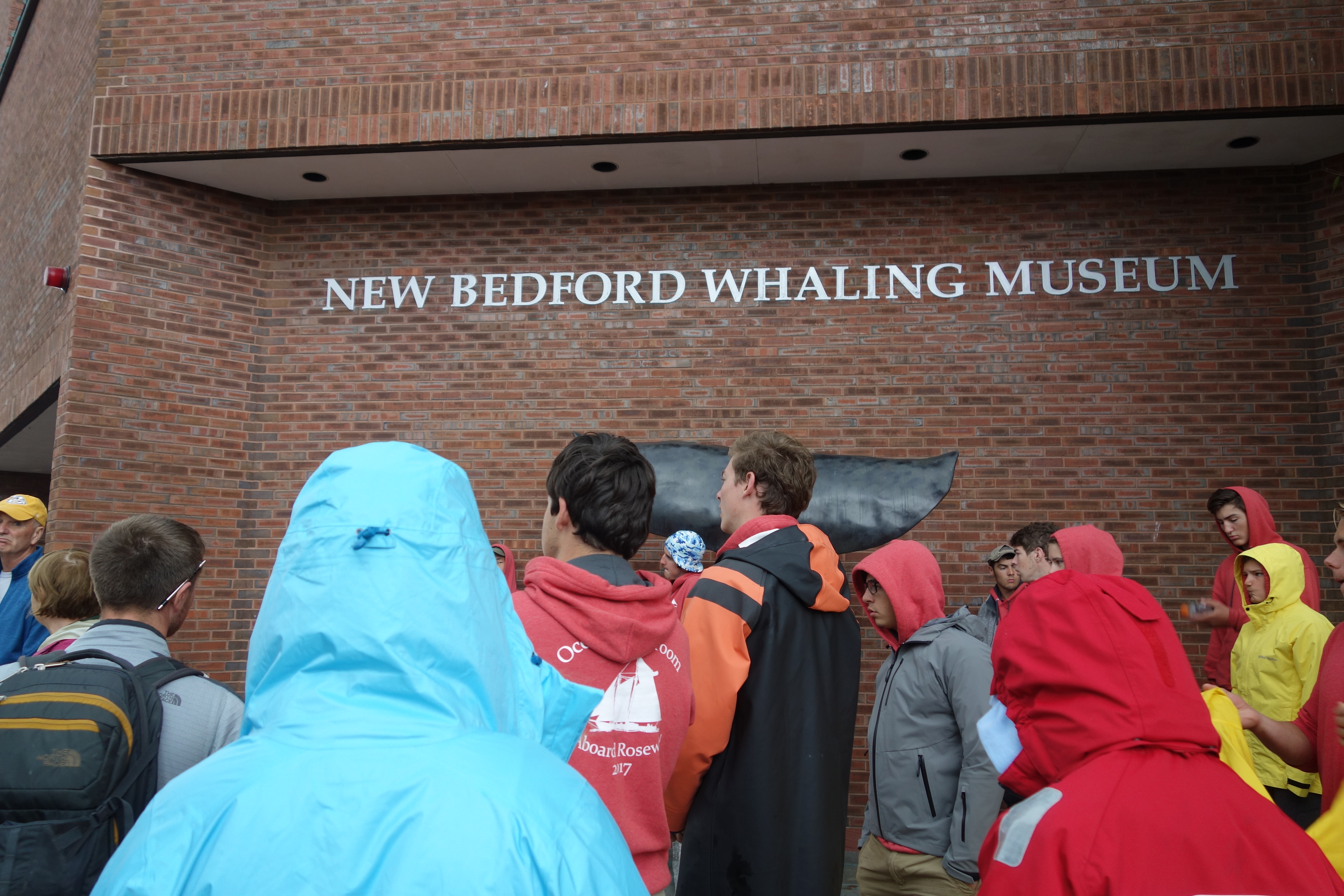 Left: Students receive a historical walking tour around New Bedford focused on Frederick Douglas (from the guide with the awesome coat). Right: These tours brought our students, of course, back to the New Bedford Whaling Museum!
Left: Each night, the students gather in the main salon to work on schoolwork. Right: Matthew held literature class in the New Bedford Library today!