09/26/17 - Ocean Classroom 2017: Motor-Sailing and Tacking
Ocean Classroom 2017: Motor-Sailing and Tacking
September 26, 2017: Our first day of sailing began with a thick fog rolling over our docksite in Woods Hole, Massachusetts. The boys and girls stumbled out of their bunks to an eerie seascape with the scent of pancakes and sausages in the air. We cruised the placid waters of the early morning while B-watch labeled canned goods in the salon until breakfast. After a delicious breakfast of pancakes and sausages, we broke through the outer wall of the fog and began our course to New Bedford, Massachusetts. The bold crew of 22 students had no problem raising all 4 sails for the first time, but a severe lack of wind forced us to motor-sail for most of the day as we passed Martha's Vineyard and around Cuttyhunk into Buzzard's Bay. Brian whipped up a spectacular lunch of butternut squash soup and Mediterranean rolls. At that point we cut the engine and went with the calm winds until our first history class with Matthew. Proceeding class we had a relaxing rest of the day as we practiced tacking until dinner time at the usual 1800. Once again, Brian came through with a great garlic rotini alfredo and a sweet vegetable medley. Dinner cleanup passed by in a breeze although a bit more malodorous than usual with lots of garlic and vinegar smells wafting about the galley and salon. As some got ready to retire for the night, others were cracking jokes, playing cards, and squid jigging until lights out. None of us can wait to get into port for food and supplies on Thursday.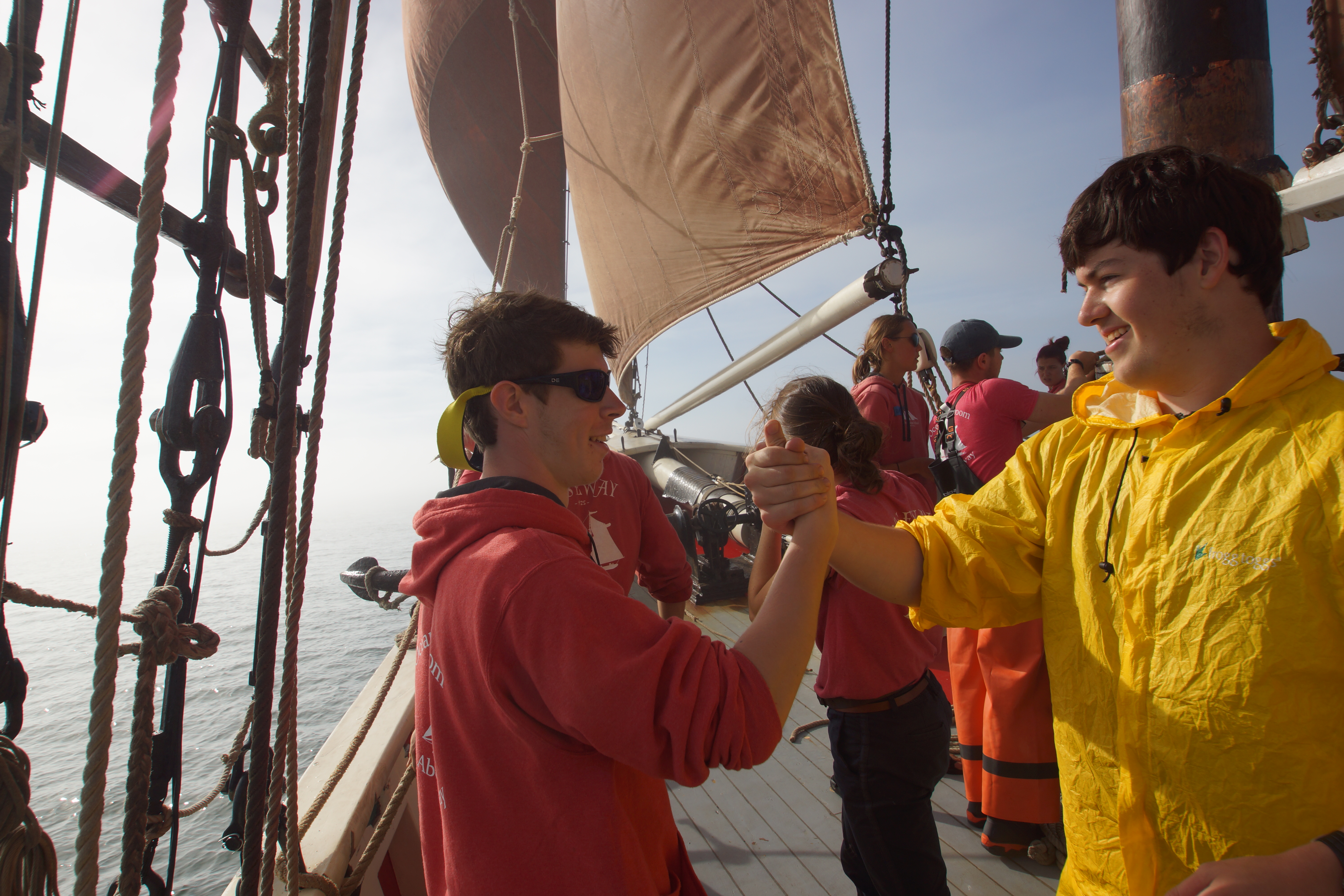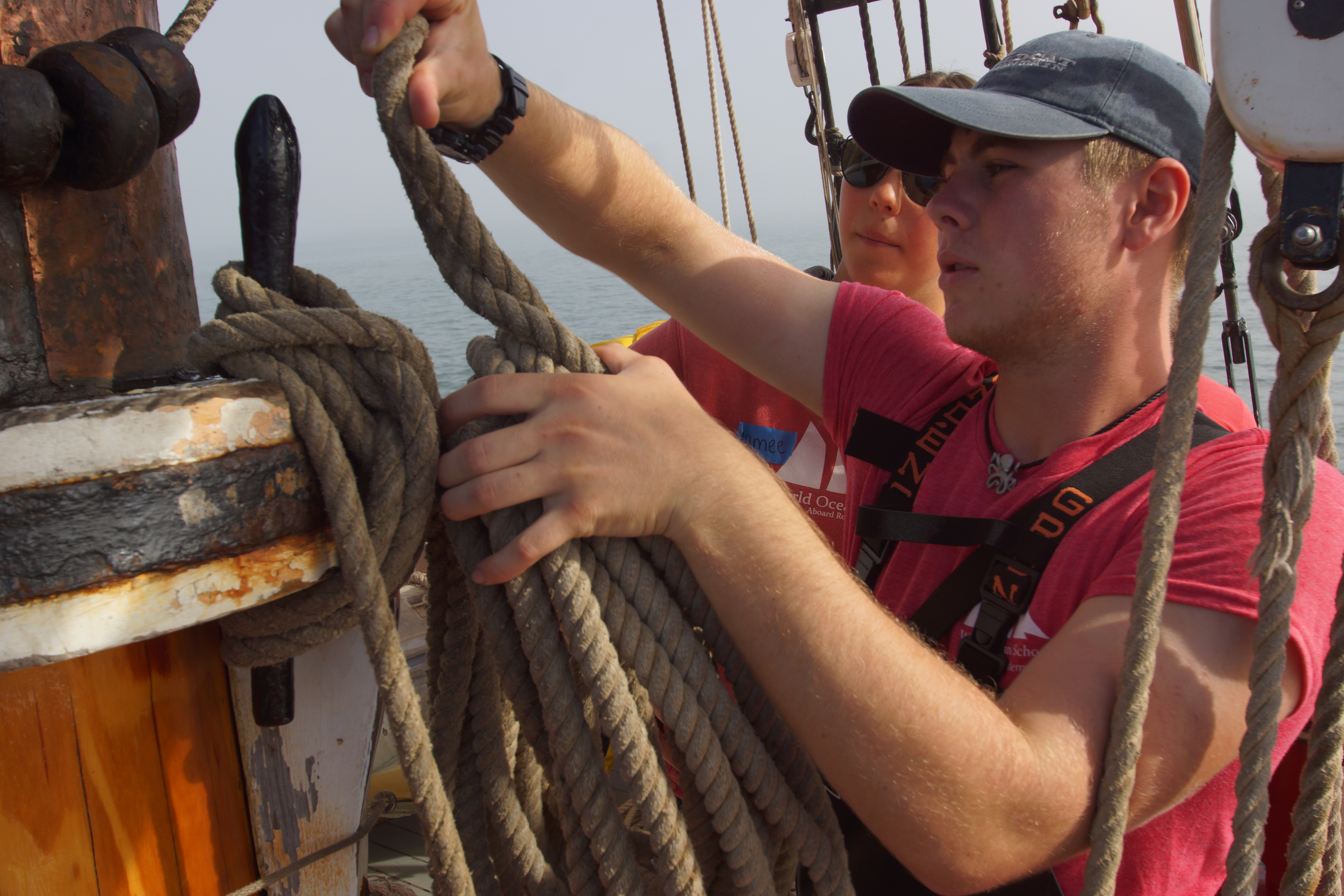 Left: Ethan and Ian high five after successfully sweating up the jib. Right: Deckhand Jamee teaches Rowan how to properly coil and hang the jumbo sheet.
Left: Captain and Charlotte keep a keen eye forward to make sure we stay on course. Right: Deckhand Will teaches the first navigation lesson of the semester on sail theory.