09/23/17 - Ocean Classroom 2017: Drills and Safety Protocols
Ocean Classroom 2017: Drills and Safety Protocols
September 23, 2017: It was an 0700 wake up, with the mist of the previous night lingering over the Roseway. We hit our deck wash stations at 0715. After deck wash, everybody on ship enjoyed a delicious breakfast. Once breakfast was over, all hands mustered midships to go through rotations. Once rotations were done, Cap went through the emergency protocols. All hands did a timed suit up of the immersion suit. At 1200, lunch was set. We left the dock following lunch with a bucket of water being emptied behind us symbolizing good travels. After making way out of Boston and into the Boston Harbor Islands, we performed MOB (man over board) and fire drills respectively. Recoursing ourselves to our final anchorage point for the day, we arrived to anchorage grounds. After taking a quick swim, fog started to descend onto the Roseway. Dinner was eaten at 1800 and after an evening of rest we mustered in the main salon to play a game. And finally we were relieved for the night except our night watches.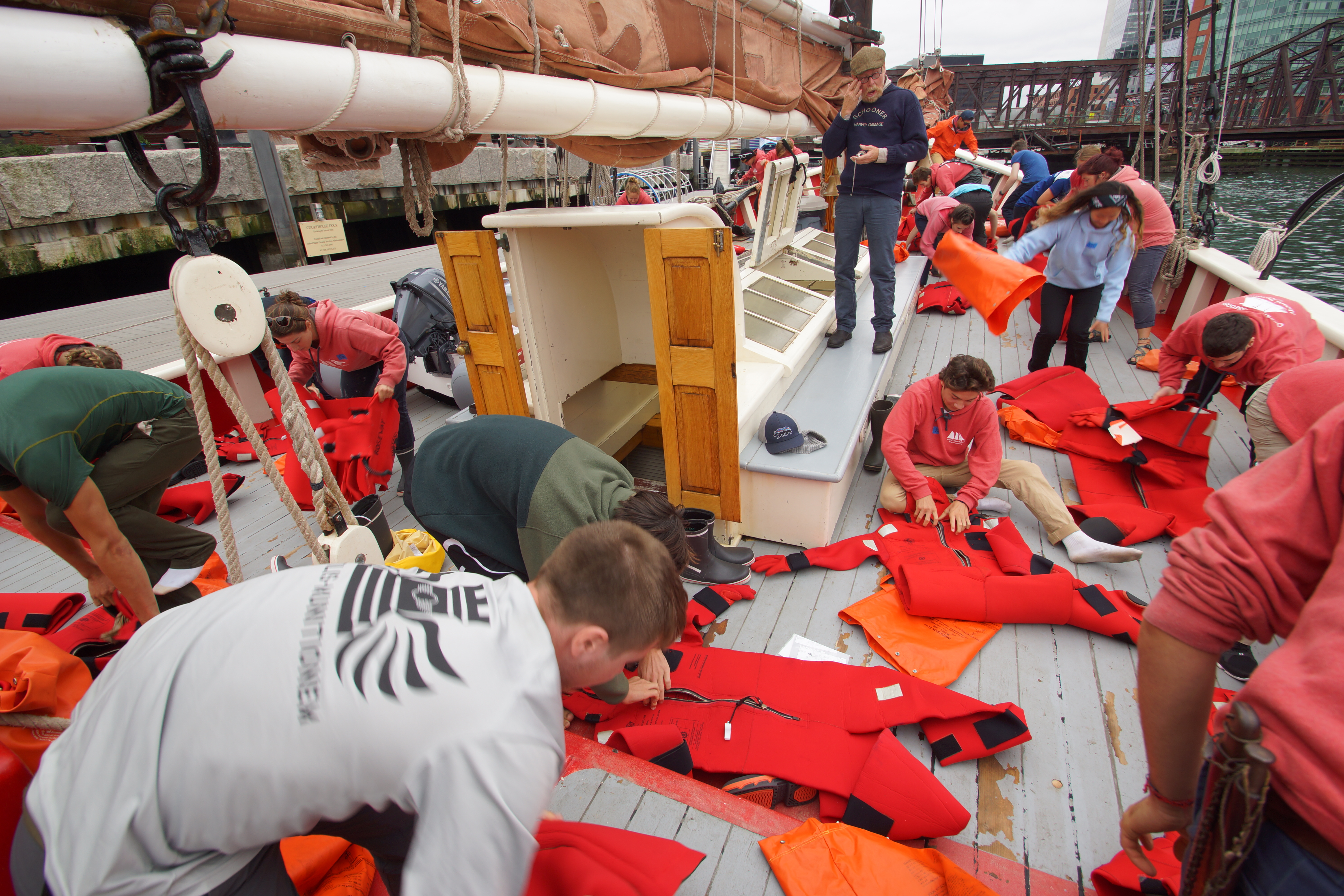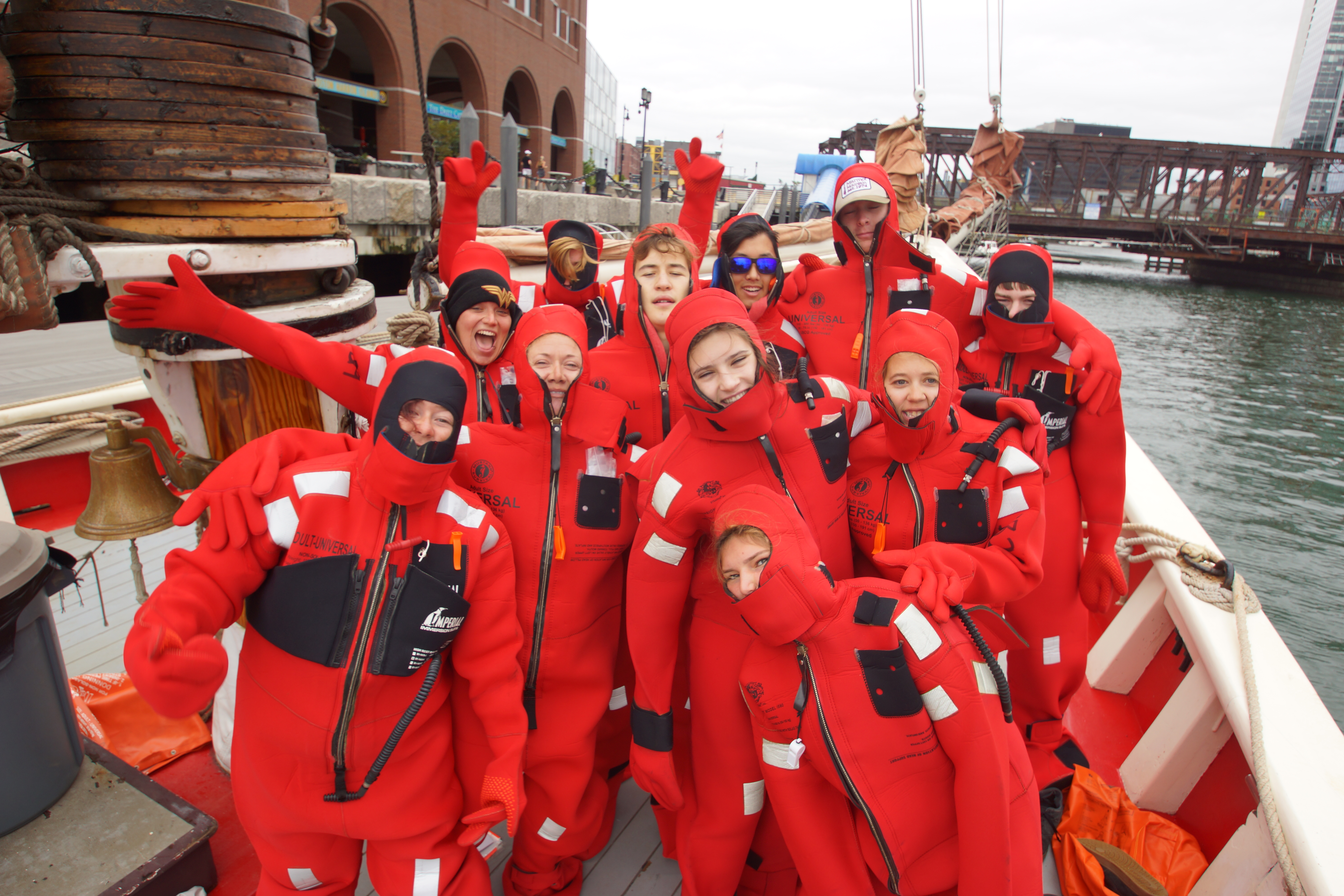 Left: Students prepare to don immersion suits before going underway. Right: Success!
Left: As a Turkish tradition of good luck and safe travels, Lulu tosses a bucket of water behind Roseway as she leaves the dock in Boston. Right: Charlotte, Ellie, and Lulu are excited to finally be underway.