08/30/17 - Improving Seamanship Skills
Improving Seamanship Skills
August 30, 2017: Today we started promptly at 7:30, we had a glorious pizza breakfast with bacon, spinach, and other delicacies. Unfortunately we could not find majestic humpback whales anywhere nearby because of the swells from an offshore storm. Before we set sail, while waiting for the swells to pass, we learned how to gather one's bearings through triangulation, as well as how to plot a course. We learned such critical nautical info by playing an adventurous game of Zombie Apocalypse. After we played the mystical game of Zombie Apocalypse, we learned new sea shanties led by Susie to sing and boost our spirits through the day. We quickly got to put the shanties to use when we hoisted the sails, pulling hand-over-hand with a tug here and there as we sang loudly and in unison. With our sails full we set our course to Manchester, enjoying the sway of the waves beneath us as we practiced other seamanship tasks such as knot tying, or completing boat checks. Upon reaching our glorious destination, a glorious sun bathed destination, we attached to the mooring buoy and prepared to swim. Many of our students jumped in the water, following an excited Garrett as he splashed first into the water, eager for a refreshingly cold swim or a chance to lather up. After students and crew climbed back aboard, dripping with sea water and radiating with smiles and the reflection of the sun, we played a game of fish candy. But this was no ordinary game, it was filled with not just fun, but learning, as we learned about fisheries and the regulations in place to preserve fish populations. After a saucy and cheesy meal of chicken parm –and alternatives- we did our chores, heartily with the knowledge that this was our last night aboard the historic Roseway. We wound down as the sun set, watching its last rays reflect over the water.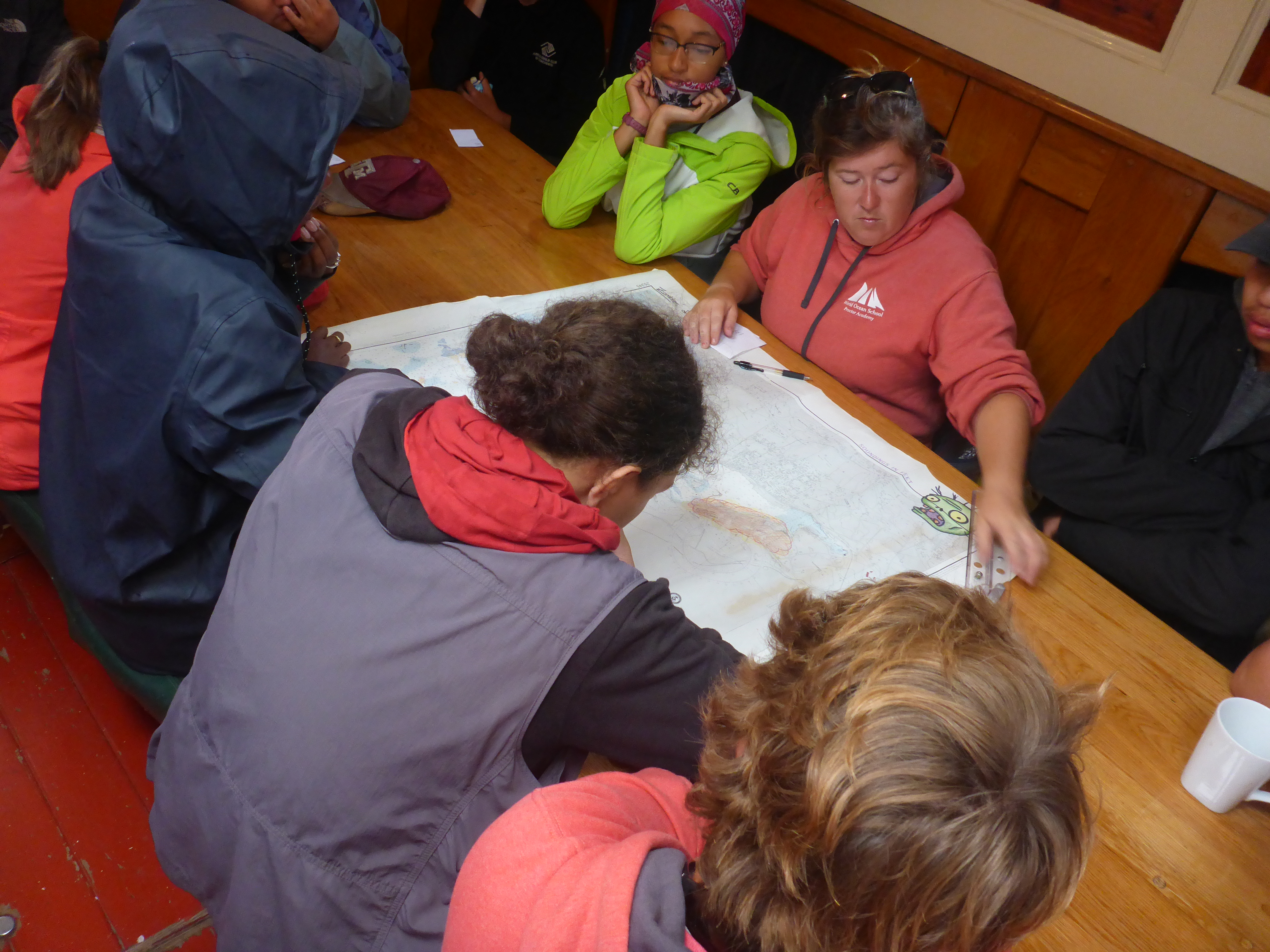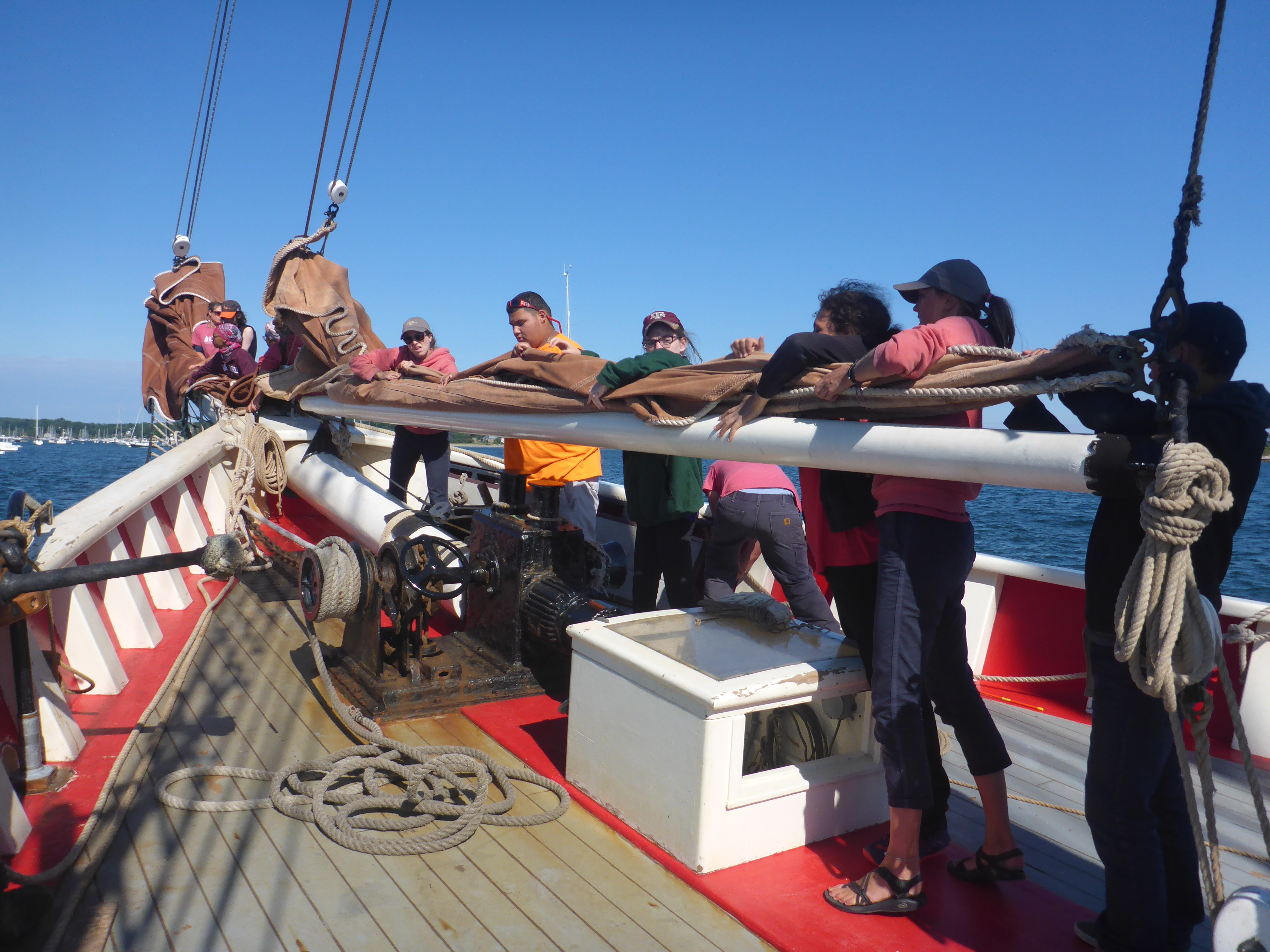 Left: Playing "Zombie Apocalypse" - a game to learn how to navigate! Right: Dallas, Palma, Julian, and Brandan help furl the jumbo.
Left: Garrett, Laila, and Aminah helping to furl the jib. Right: Students all gathered to learn how to make fisheries more sustainable by using a candy selection game.