08/24/17 - Sailing on Stellwagen Bank
Sailing on Stellwagen Bank
August 24, 2017: In the morning after we woke up we had a breakfast of oatmeal and yummy toppings. Afterward we got changed and went swimming. It was ten degrees warmer than last time. Then we saw a pod of dolphins, and we set the sails on Stellwagen Bank on our way to the Boston Harbor Islands. Then we started on our rotations, during which we saw a pod of whales. After that, we had a lesson about ocean acidification, and we climbed the rigging on the side of the boat, which was pretty cool. After that we had lunch. We also learned another lesson about fisheries, which was delicious. The lesson was delicious because it involved sugar! After rotations we performed our watch songs. Then we had the Deckhand Olympics. The three categories were Knots, Coiling, and Jeopardy. Shout out to A Watch for winning! We ate pizza for dinner, it was really good! Thanks to Jen for cooking. Tonight we say goodbye to the Roseway AND THE AMAZING CREW.
Note: "Stellwagen Bank is an underwater plateau at the mouth of Massachusetts Bay, formed by the same processes that formed outer Cape Cod. As the ice sheets of the last Great Ice Age retreated, they left behind sand, gravel and rock. At one point in time (perhaps 12,000 years ago), Stellwagen Bank was actually above sea level, but as sea level rose and the glaciers continued to melt, the bank gradually submerged beneath the sea," (stellwagen.noaa.gov). Stellwagen Bank is now a National Marine Sanctuary that is host to 17 species of marine mammals, which makes it a special place for whale-watching.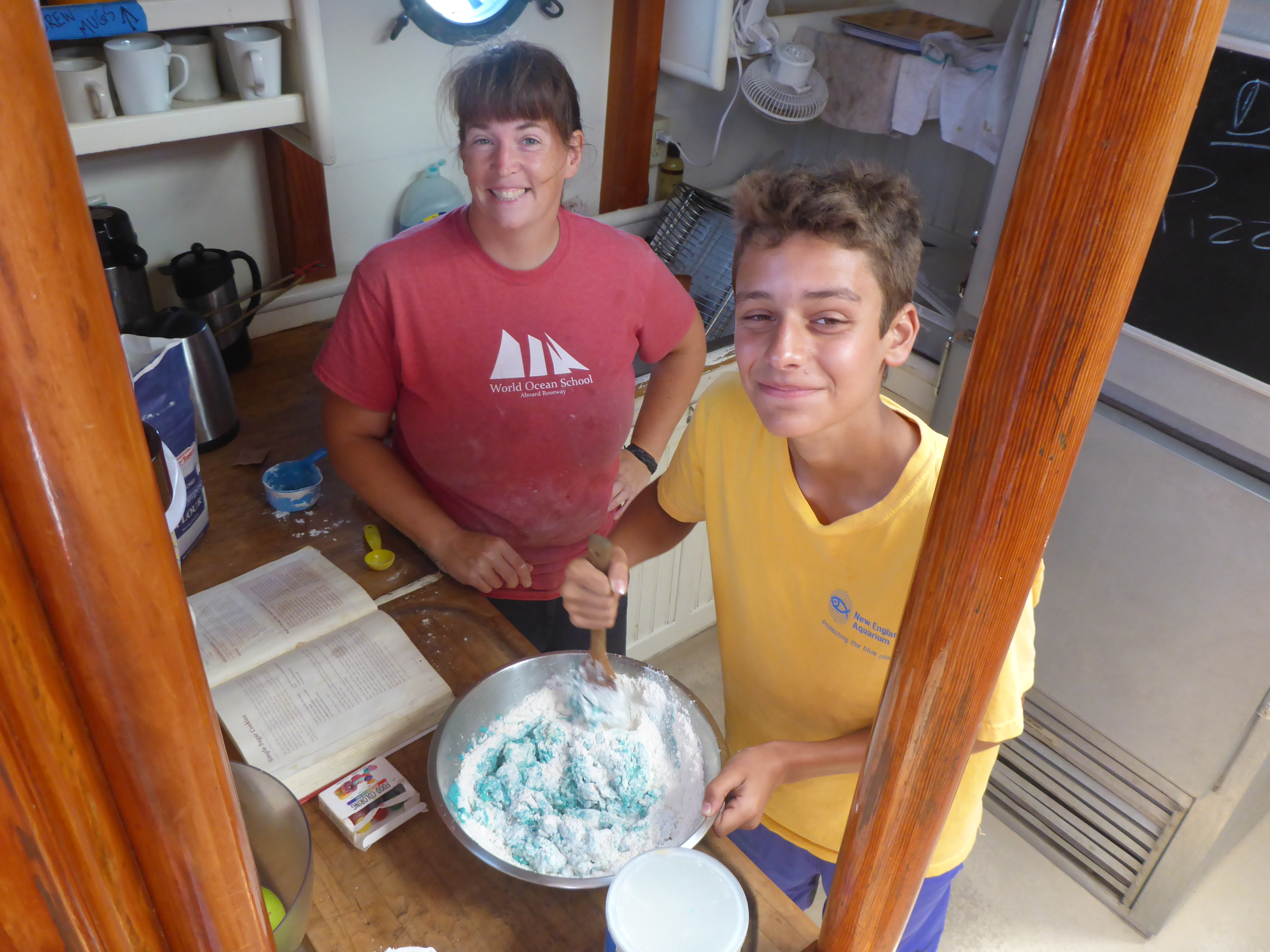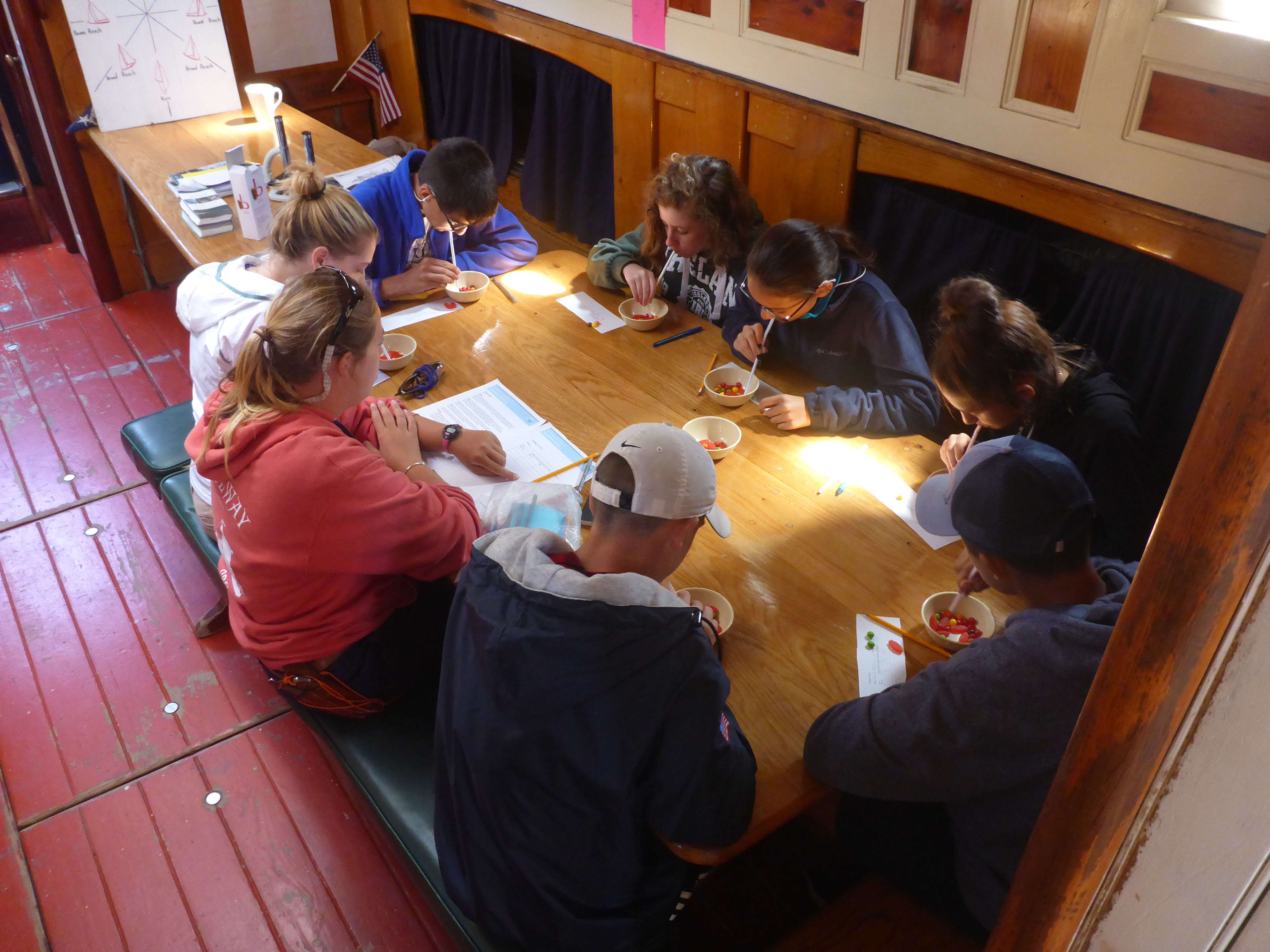 Left: Jen and Vlad making whale cookies! (blue sugar cookies in the shape of whales). Right: Ali's sustainable fisheries lesson involved students trying to "fish" out candies with straws.
Left: Owen, the fastest working coiler at 1 minute and 4 seconds, and his tailer Jocelyn during Deckhand Olympics. Right: Ana climbing aloft.