08/22/17 - Smooth Sailing to Gloucester
Smooth Sailing to Gloucester
August 22, 2017: Today was our second day aboard the Roseway, we woke up to have a delicious French toast casserole. We started off on the motors then set sails shortly after, it was smooth sailing. We took turns doing bow watches and we even got to sit on the bow sprit (we had harnesses). Throughout the day we completed our chores and then each group had relaxing time. We searched for whales on the way to Gloucester, but unfortunately we didn't spot any. Instead, we saw a sun fish. For lunch we had a shepherd's pie, it was good. During the time of relaxation some groups got to have hot chocolate! It warmed everyone up and helped through the cold breeze of the wind. We are tied up on the side of the Adventure and we were able to take a tour of it and it was pretty cool-- it could hold over 100,000 pounds of fish. For dinner we had chicken curry and rice, we'll end the day with some games then lights out at 9:30.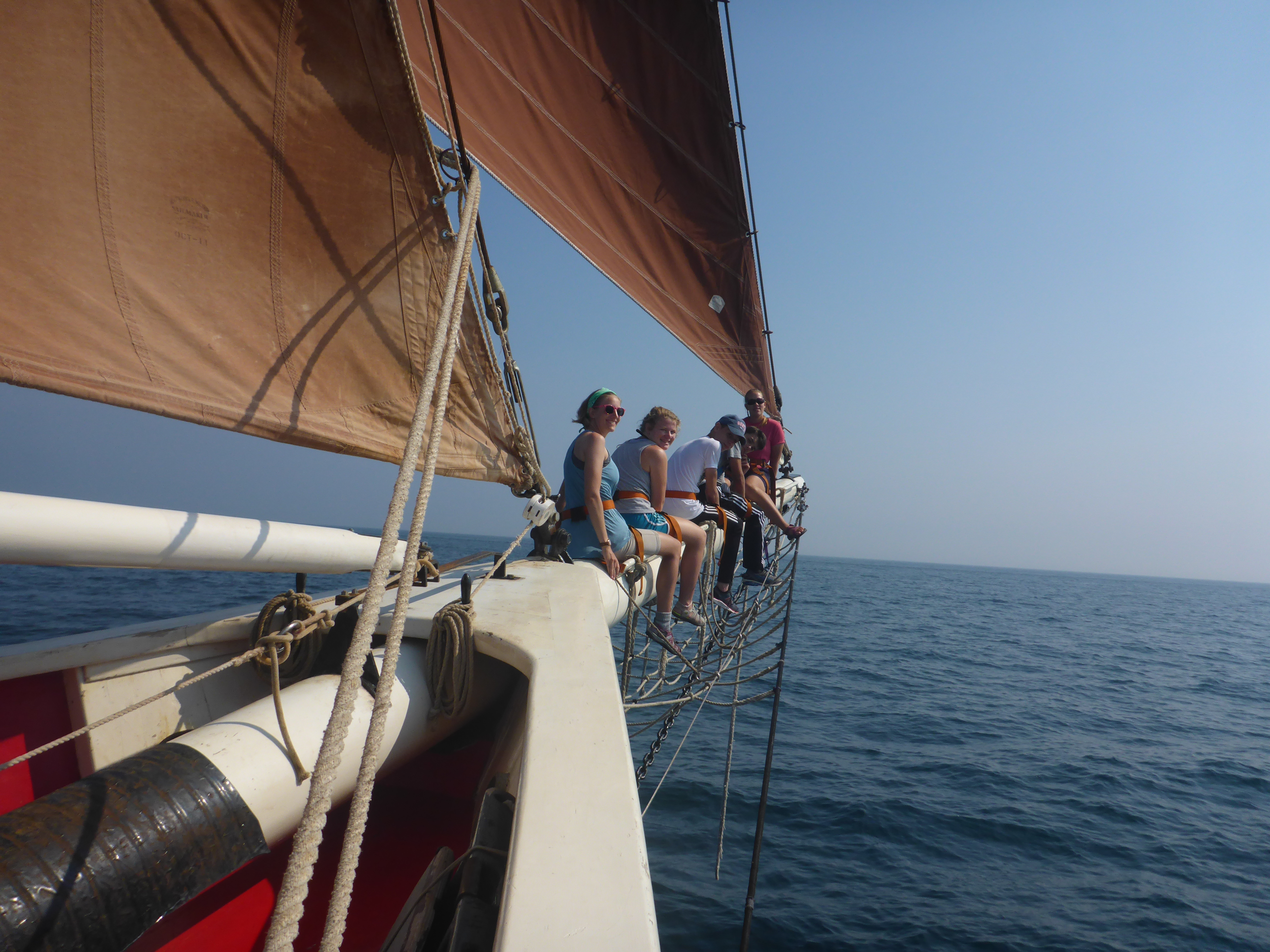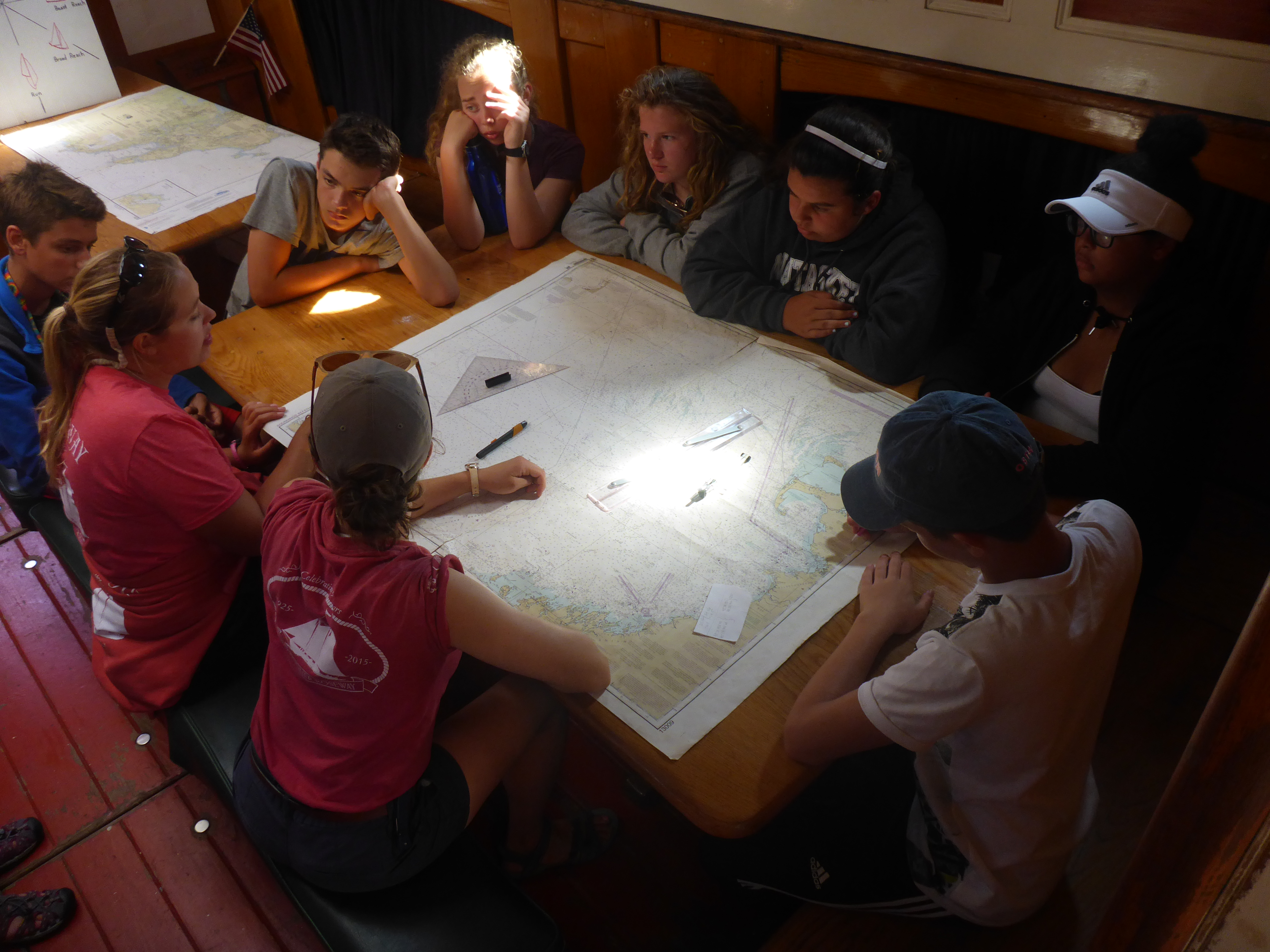 Left: Ali, Alex, Simon, Kaitlin, and Andrea on the bowsprit. Right: Students learning about navigation.
Left: Rachel, Owen, Nikola, Simon, and Noah furling the jumbo. Right: Salt Family Song Game!