08/23/17 - Humpback Whales Galore!
Humpback Whales Galore!
August 23, 2017: We finally saw whales today (yay)! We awoke to the creaking of Gloucester Harbor and the pink smoke of Coast Guard training flares. For breakfast today we were served egg, sausage and croissant casserole. As usual, it was amazing (thanks Jen)! After setting sail, Noah taught us about Cape Cod geology and glaciers. We ate sweet and sour chicken for lunch with rice as we sailed toward the tip of Cape Cod to Provincetown. To the sound of the peaceful ocean, Becky read two poems to us to inspire us to create our own. Some people made beautiful drawings of whales and other oceanic animals. During the afternoon, Jamee began to teach us about nutrients in the ocean and photosynthesis when at last a group of whales appeared. From the distance, we saw many spouts. As we got closer, we encountered multiple groups of humpback whales. We observed the whales for a period of time. In addition to the whales today, we also saw a basking shark, mola molas (sunfish), and a unique dragon fly on Amanda's arm. Unfortunately, the dragonfly wasn't the only insect that visited our boat today… Cait killed 206 common flies that swarmed during our evening game. We played a game of Mutiny led by Rachel, and we all had lots of fun. All in all the day was exciting and we are anticipating seeing more wildlife in the days to come (hopefully not flying, stinging insects!).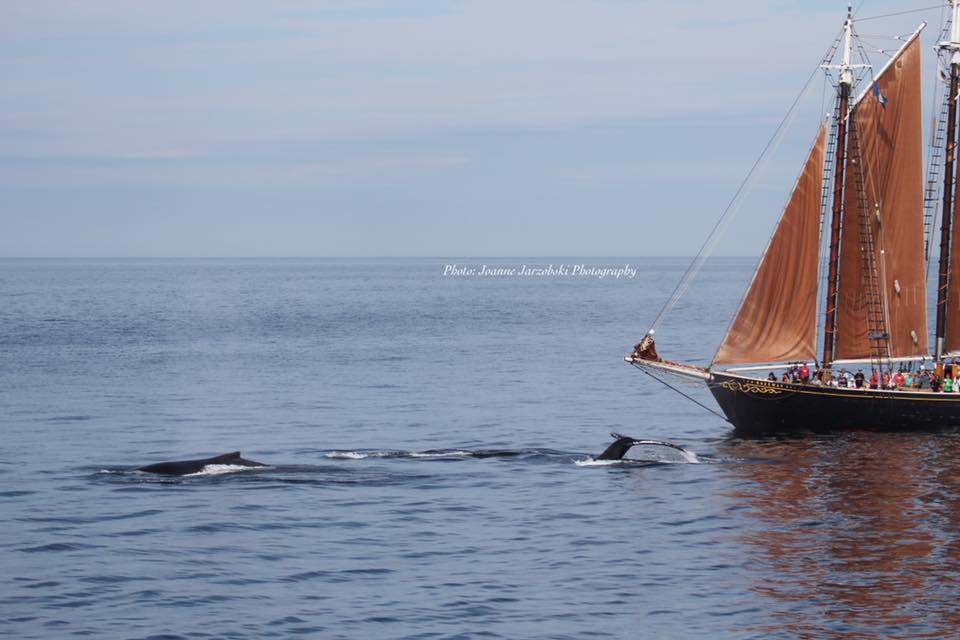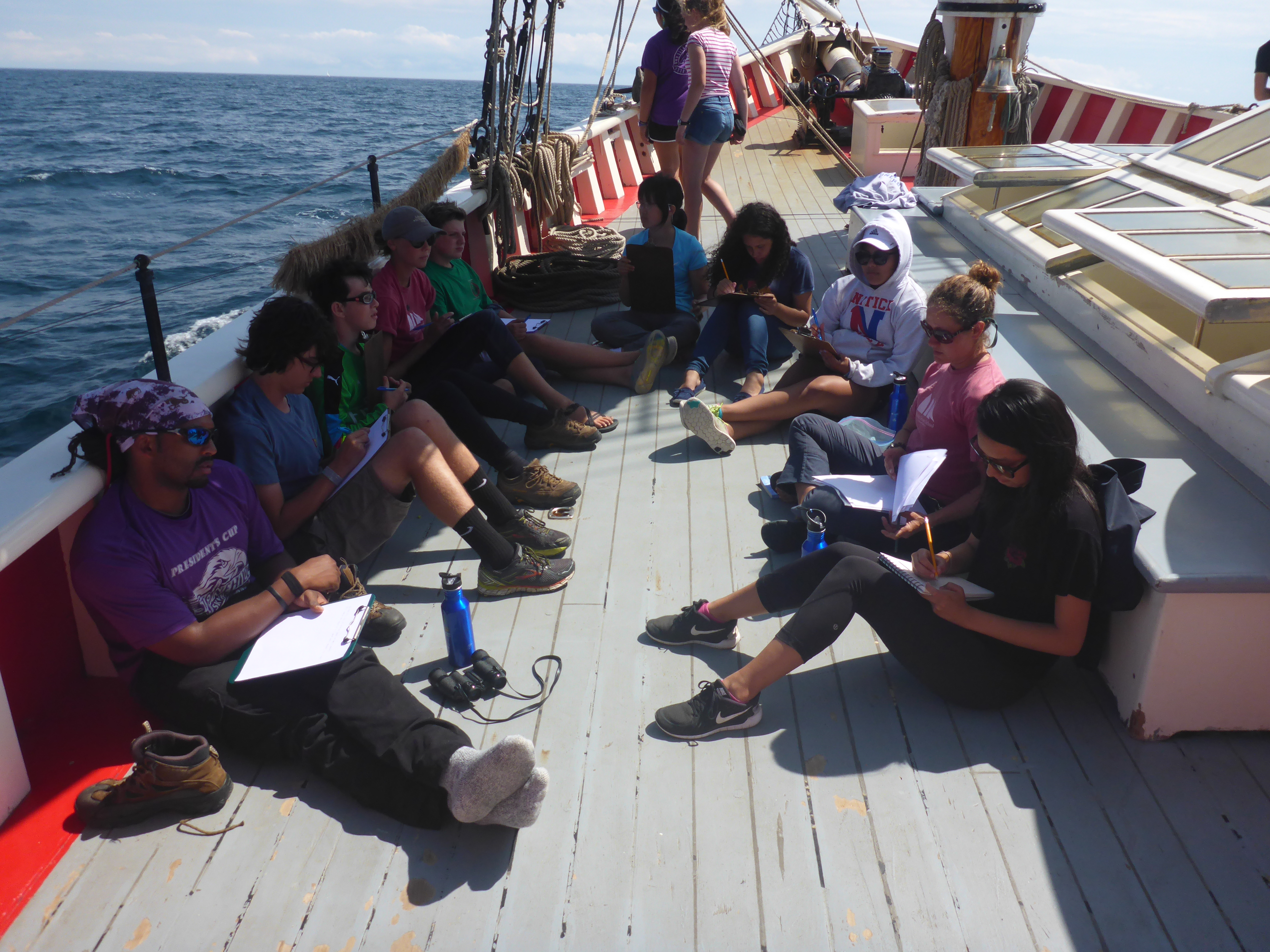 Left: An onlooker's photograph of Roseway with NEAQ Program students on board, surrounded by humpback whales near Provincetown. Right: B Watch writing poetry.
Left: C Watch learning knots. Right: Humpback whales in the distance!