08/21/17 - Being Shown the Ropes (Literally!)
Being Shown the Ropes (Literally!)
August 21, 2017: Today, we boarded the Roseway. We had an open circle to get to know each other better and then played ice breaker games. We were all on edge, but excited at the same time to set sail. Then, we split into our watch groups. Our watch groups are the groups we break into for chores and while taking care of the boat. Today was mostly a learning day; after we were shown the ropes, literally. We toured the boat, had lunch, and raised the sails. We broke into watch groups for rotations. The three different rotations were active watch, seamanship, and R&R. Active watch consisted of learning to do a boat check and learning how to be on bow watch. In seamanship, we learned how to coil the ropes, as well as sweating and palming. During R&R, we set goals and got to know each other better. We also saw the eclipse. We used shadow boxes and special eclipse glasses to witness the event.

After rotations, all hands participated in taking down the sails. Watch group A took part in lowering the anchor. Then, we jumped in the ocean to clean off and ate dinner. The ocean was beyond freezing. Our dinner was stuffed pepper casserole with salad and bread. It was delicious. After dinner, we did our evening chores.
We look forward to the exciting adventures yet to come.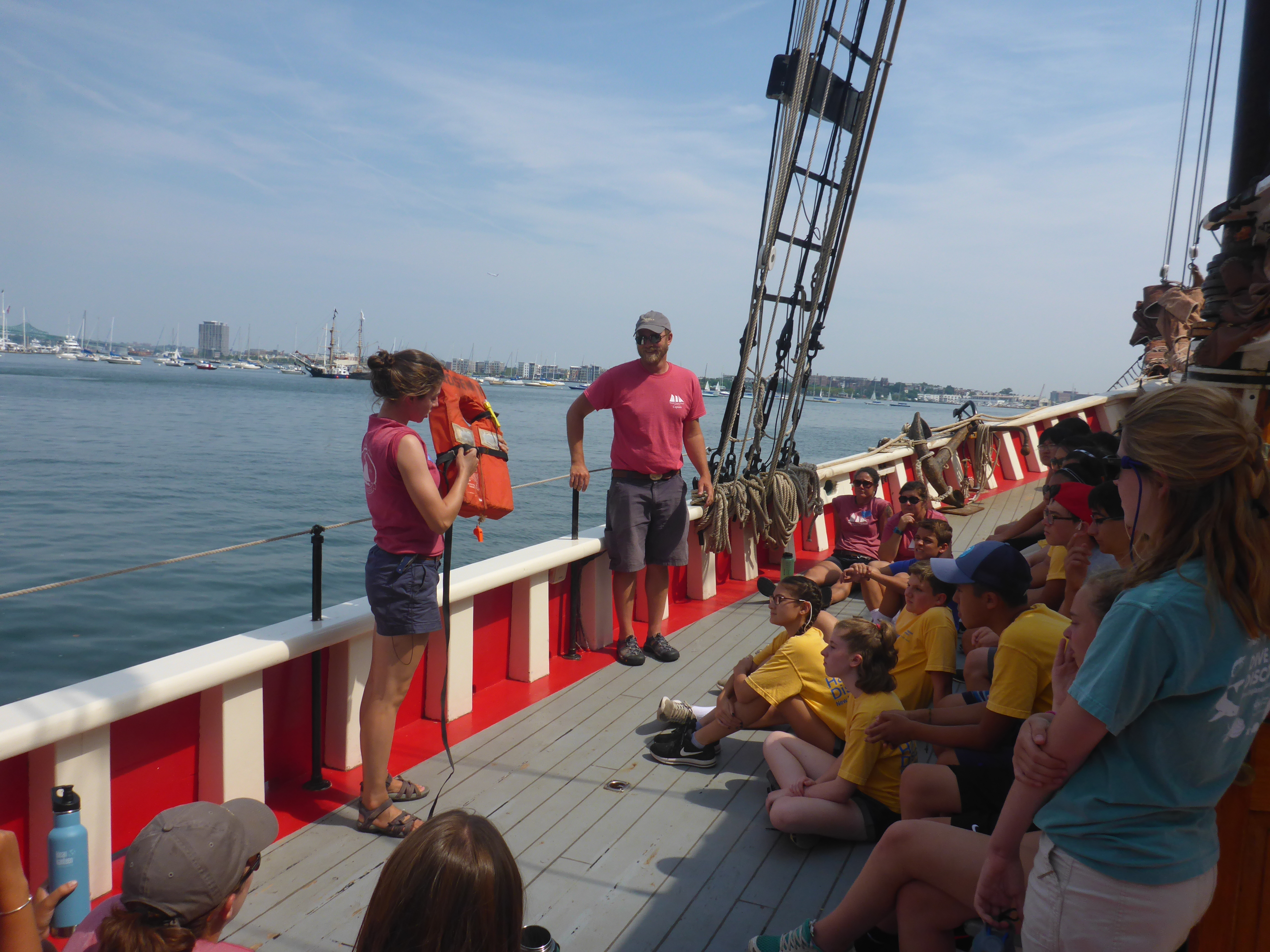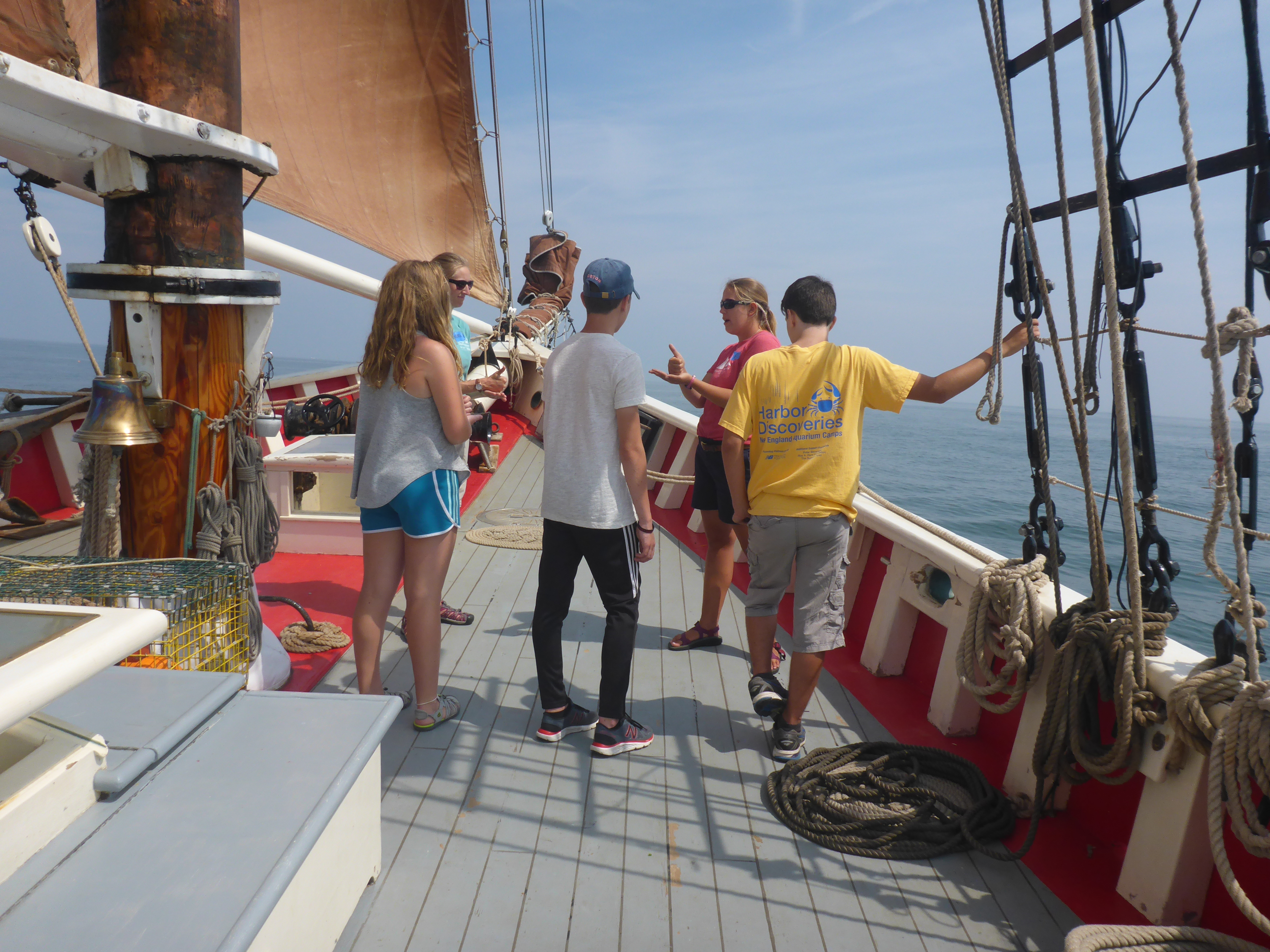 Left: Safety talk before we set sail. Right: A Watch learning how to do Bow Watch (Ali showing the symbol for a red buoy).
Left: Jocelyn, Kaitlin, Alex, Alondra and Sarah. Right: Jocelyn sponging down the deck after dinner.