08/10/17 - Whales!!!
Whales!!!
August 10, 2017: For some of us the day began much earlier due to the previous night's anchor watch. During the wee hours of the night we checked the boat upon every hour to make sure the boat was in working condition. We also killed time by writing poems about our experience and by eating cookies. The day officially began around 7:30 with a delicious breakfast, and we shared the poems from the previous night's anchor watch after everyone was full. Unfortunately wind was scarce so we did not raise sails until later in the evening. So, we spent time going through rotations and creating a list of important community values for our journey on Roseway, including trust, teamwork, responsibility, safety, and respect. We sailed the boat so far from shore, that for a period of time, the mainland was not visible from the ship in any direction.
Then came the greatest surprise of the day, and for some, so far, the most amazing part of the trip. As we came into Provincetown area we saw spouts out of the blow holes of North Atlantic Humpback Whales. The first wave of whales was sparse, but as we approached closer, they popped out of the water from everywhere. We saw flukes, and from afar a whale breached out of the water twice for us all to see. To top it all off, dinner was pretty darn good after an awesome day of whale sightings.
Tomorrow we will be heading off towards Gloucester, and we look forward to another great day of sailing and to see more on our adventure!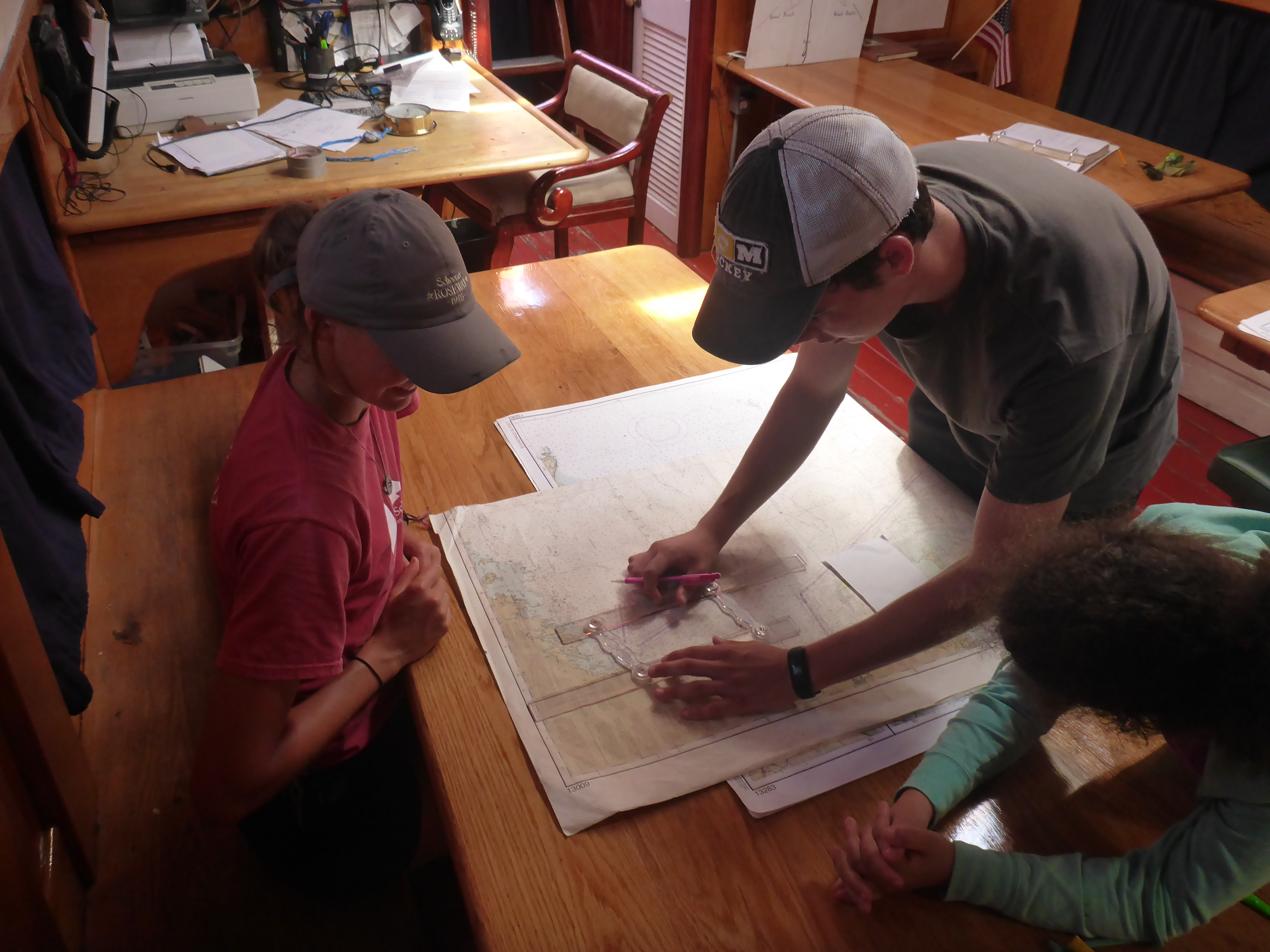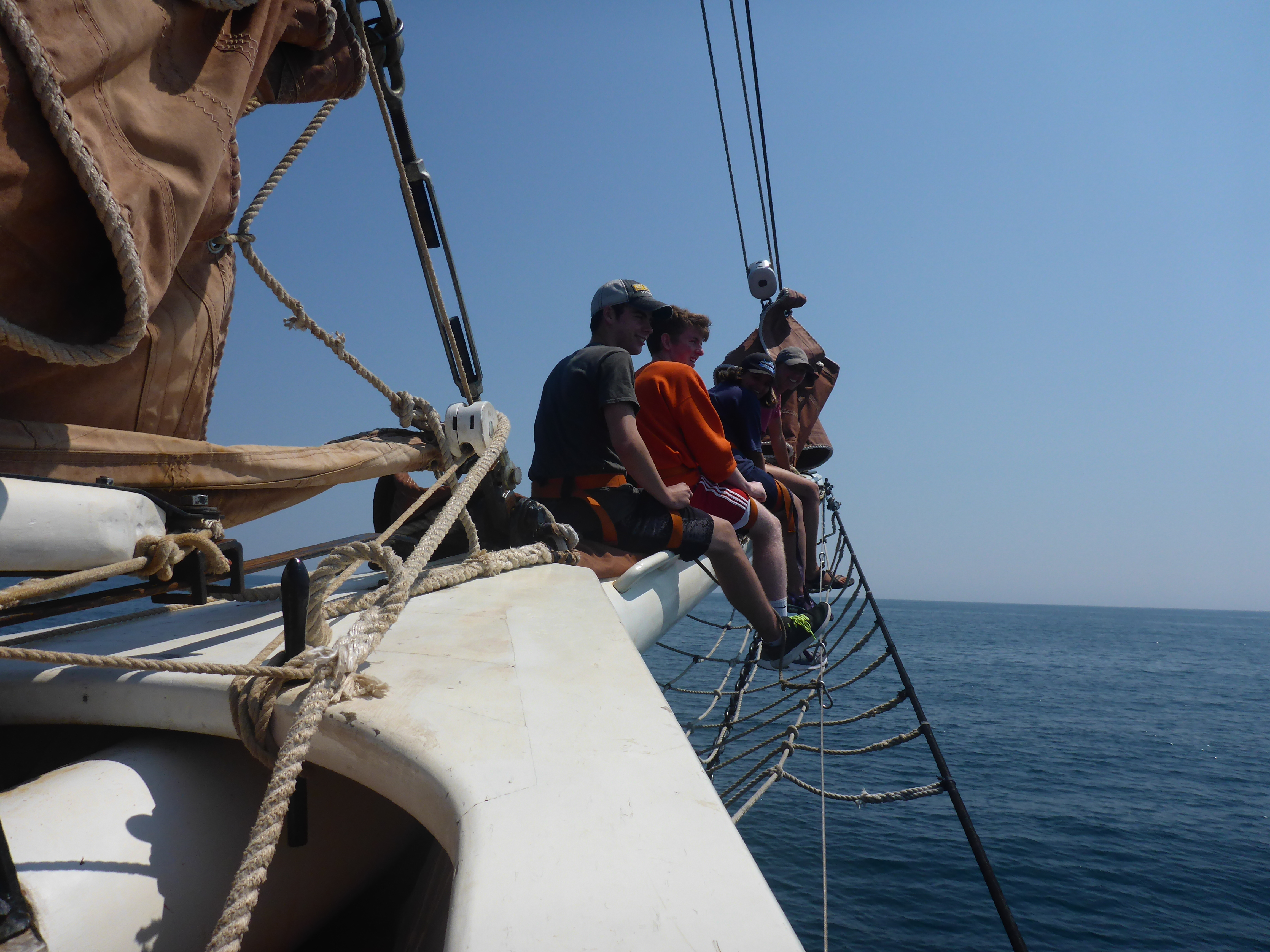 Left: Jamee, Liam, and Zoya plotting our hourly fix. Right: Jamee, Desiree, Owen, and Liam relaxing on the bowsprit.
Left: Whales! Right: Playing a Salt Family Game Night game called "Guess Who."