08/04/15 - Kids of New England Aquarium Set Sail
Kids of New England Aquarium Set Sail
To start our first day on the Roseway, we did an introductory circle activity with all campers and staff. We learned the names of everyone who would be on the ship. We did "I'm A Star's" and it was really fun. You jump and make a star with your body by spreading your legs and arms and screaming "I'm a star!".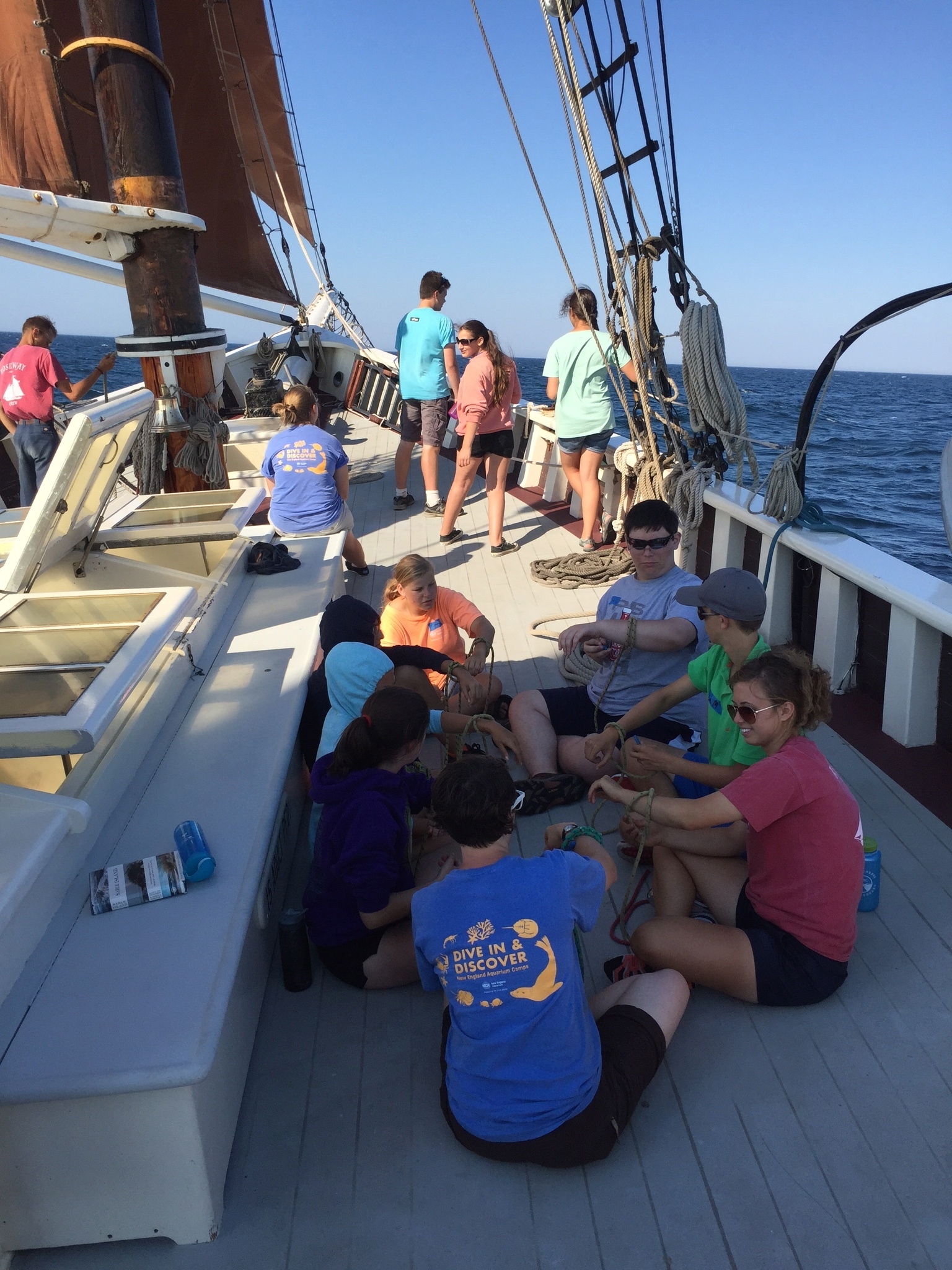 After we finished "I'm a Stars" we boarded toured the ship. We learned things like safety precautions and fire extinguisher locations as well as some general boat knowledge. After we loaded our stuff onto the Roseway we set sail from the harbor. We hoisted the sails which was a good team building challenge. It forced us to cooperate and get a rhythm in which we would pull and succeed. Mika and Sara then coiled the lines.
The boat began to lean heavily onto one side and Owen was convinced that the boat was going to capsize. We began to the eat lunch. The options for sides were mac n' cheese, coleslaw, and pickles. Collin made the most amazing monster-sized burgers which tasted like heaven with options for bacon, lettuce and tomato as toppings. We the broke up into watch groups and group A washed dishes. Group B had reading and reflection and group C was on bow watch. Bow watch is where a group stands at the bow and makes sure the Captain is alerted of any danger or obstacles. We sailed and the waves got pretty big and the boat began to shake.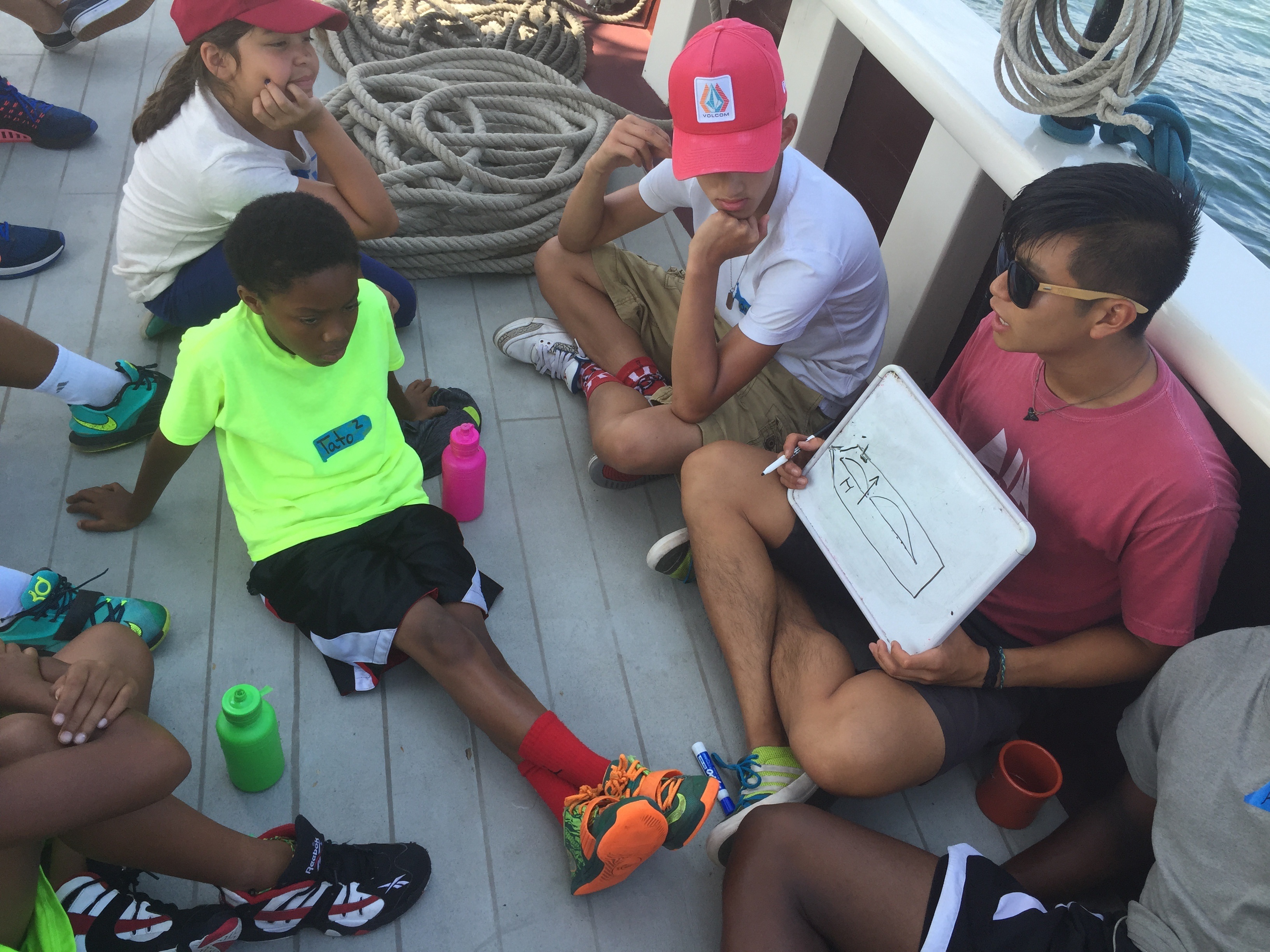 We, Group B, then moved to active watch and we were getting wet due to waves crashing on the side of the ship. Our watch learned to tie knots and plot the ship's course. We dropped sails and set the anchor in Rockport Harbor. We had an opportunity to swim alongside the ship, though the water was slightly chilly. We set up for dinner of pork loin, mashed potatoes, green beans, and spinach salad.
After finishing dinner, we rolled into evening chores and sat down to write this log. Our first day was a fun and productive learning experience. We look forward for to our first night of anchor watch, and also to another great day.