08/01/17 - Keep Calm and Carry On
Keep Calm and Carry On
July 31, 2017: Journal written by Alejandro.
I had no intention of writing in the group journal, much less my own which ironically I carry with me everywhere. They are meant to tell the stories of those they belong to, which honestly might be cool to think of, and in the end personally I would agree. Now usually I write in code or esperonto or simply Spanish but there is no translator or book to decipher my codes. Personally this trip is very much a gift, and I've used it to its full potential. Seeing as how I've been on this trip mentally, physically and emotionally. My hand hurts, and yeah this doesn't really seem to be my thing but it is strange. I've gotten to know more about everyone in the final days; Stephan and his insistence of Tae Kwon Do, Joe for his thirst in learning the arts and trade me and Steph have learned. And a few have opened up their doors to new experiences and adventures.
Of course, me personally, I would stay at sea longer "as we are all children of the sea". But of course, I would need a crew, good cook, engineer, shipwright, and of course deckhands and mates. But in time we will see. To everyone who took the risk to come out here and risk a month (nothing extreme!) of their summer to learn and grow, I hope it was worth it (I can hear them heaving ho on deck). From my daily workout in my down time and the narcissism in mirror for 5 minutes, to Jamee telling me to do boat checks, to Zach and his memes….to Brandy taking charge and Captain asking to be serenaded by the ukulele which I just learned to play. It has been a wonderful adventure to tell the young people in my life who are always asking about new stories and adventures to dream up of.
To the Roseway and Bae Watch, A-Team and 7C's and Captain of this beautiful vessel which I called home with pride…til the next adventure,
Space Cowboy
P.S. Although the seas were rough and moral low, I always found the time to tell myself "think of the stories for them back home" to find the reason to keep calm and carry on.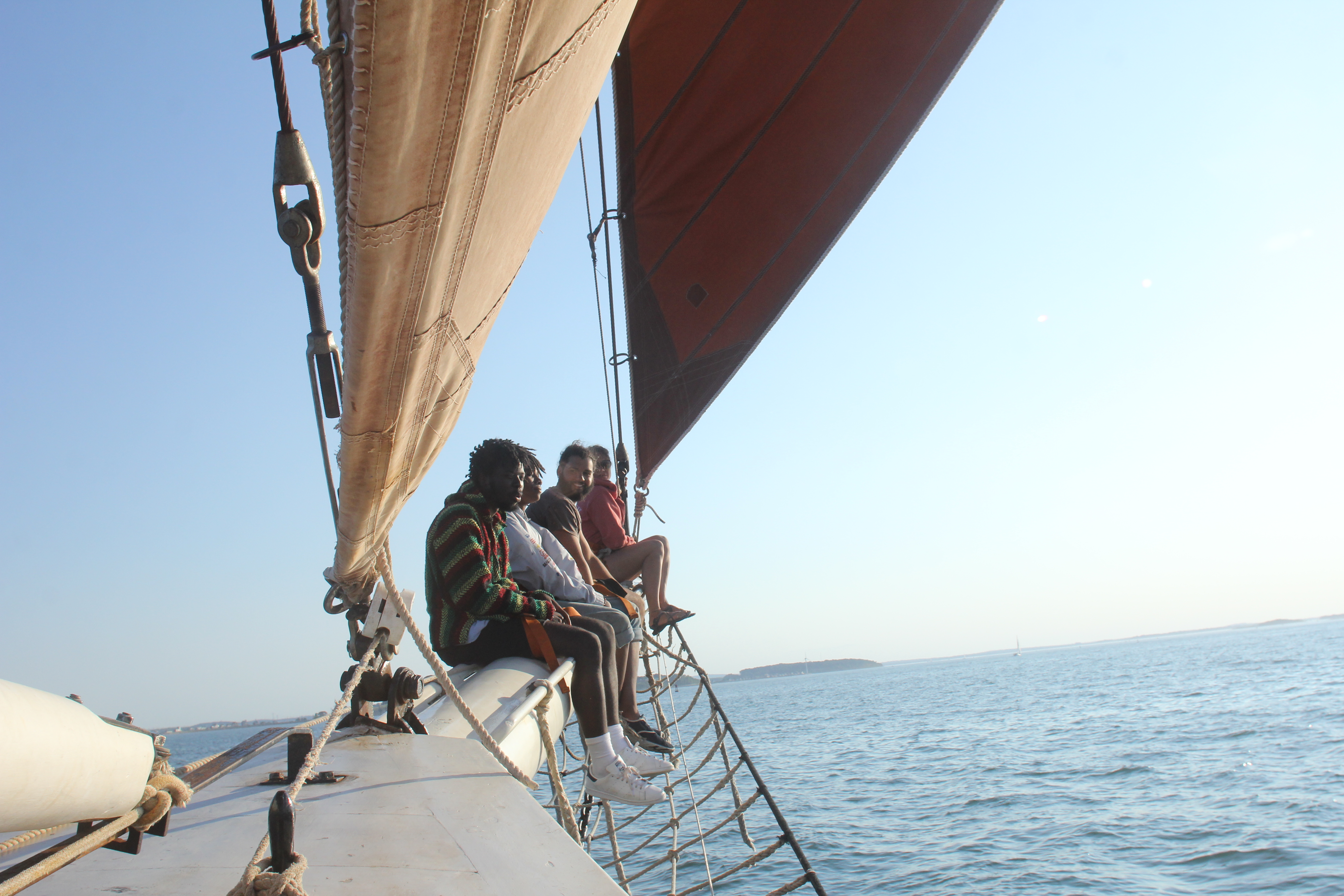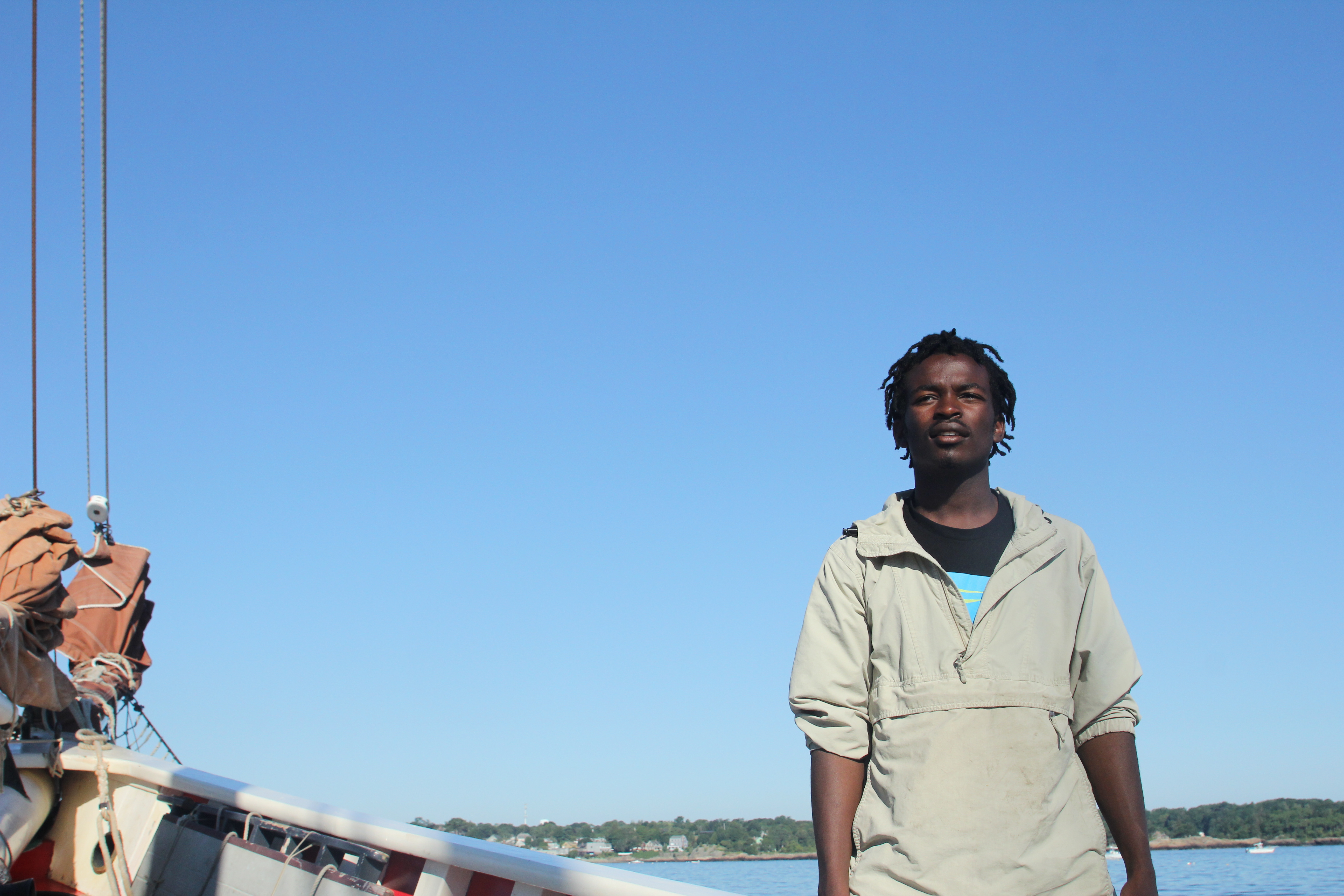 Left: Taurus, Joe, and Waldy hang out on the bowsprit during their R&R on today's transit. Right: Stephen awaits for a signal from the captain during his shift on bow watch.
Left: Hugs all around! Deckmate Becky gives Taurus a hug after giving him his personal award. Each BDEA sailor received an award for their hard work throughout the trip on the last night of their voyage. Right: Tai has the crew in hysterics after his magic trick during the talent show after anchoring.