07/31/17 - On Canadian Soil!
On Canadian Soil!
7/25/17: Log written by BDEA teacher Sully
Am I good at this? By "this" I mean sailing, being part of this program, supporting my students, being a responsible adult, --LIFE? This is one of the questions that has crossed my mind frequently in my 32 years, but over the last 12 says it has gotten louder, more intense, and more urgent. I wonder, did I need this challenge to see my true potential? Or will I crash and burn? I was and am my students in many ways. Some of the challenges we have all faced on our journey: being tired, feeling lazy, missing home, needing space, wanting a shower, and even wondering, should I go home? These have all applied to me as well. Yet here we are, continuing on. Despite this cloud of fear, I am able to realize how fortunate I am to have been asked to be a part of this program. The thing that I cherish the most is really quality time with my students. Learning their stories, laughing with them, and seeing how much they have learned and grown in under 2 weeks has been truly special. My next question to myself is "how did I get this lucky?" My students give me life and the motivation to be a better person every single day.
Scene Change: It's about 8:20 am, the sun is trying to break out of the damp clouds after a night of freezing rain. The Roseway is anchored just a few inches from Canada in what looks like a quaint fishing town. One week from this exact moment we will be nearing Boston. Today our students will be taking lead on chores, raising sails, and running this ship! We are all trying to practice patience, not taking things personally, and working as a strong community. I think we are all looking forward to getting on land today, although I already got to experience this thanks to conjunctivitis sending me to the hospital a few days ago.
It is now about 6:00pm. We got off the boat today and explored Campobello Island. We did lots of walking, pet 2 dogs and 2 cats, saw starfish, and met a lot of kind people. I also must announce that I got to eat my favorite thing: ketchup chips!! It feels like we had a great day. I'm about to lead a crafting activity and then off to bed.
Shout out to Bry (I miss you!), my parents (you're the best!), BDEA (thank you for giving me this opportunity!), and everyone supporting us. To the Roseway crew—I cannot describe how amazing you are.
We'll see everyone soon!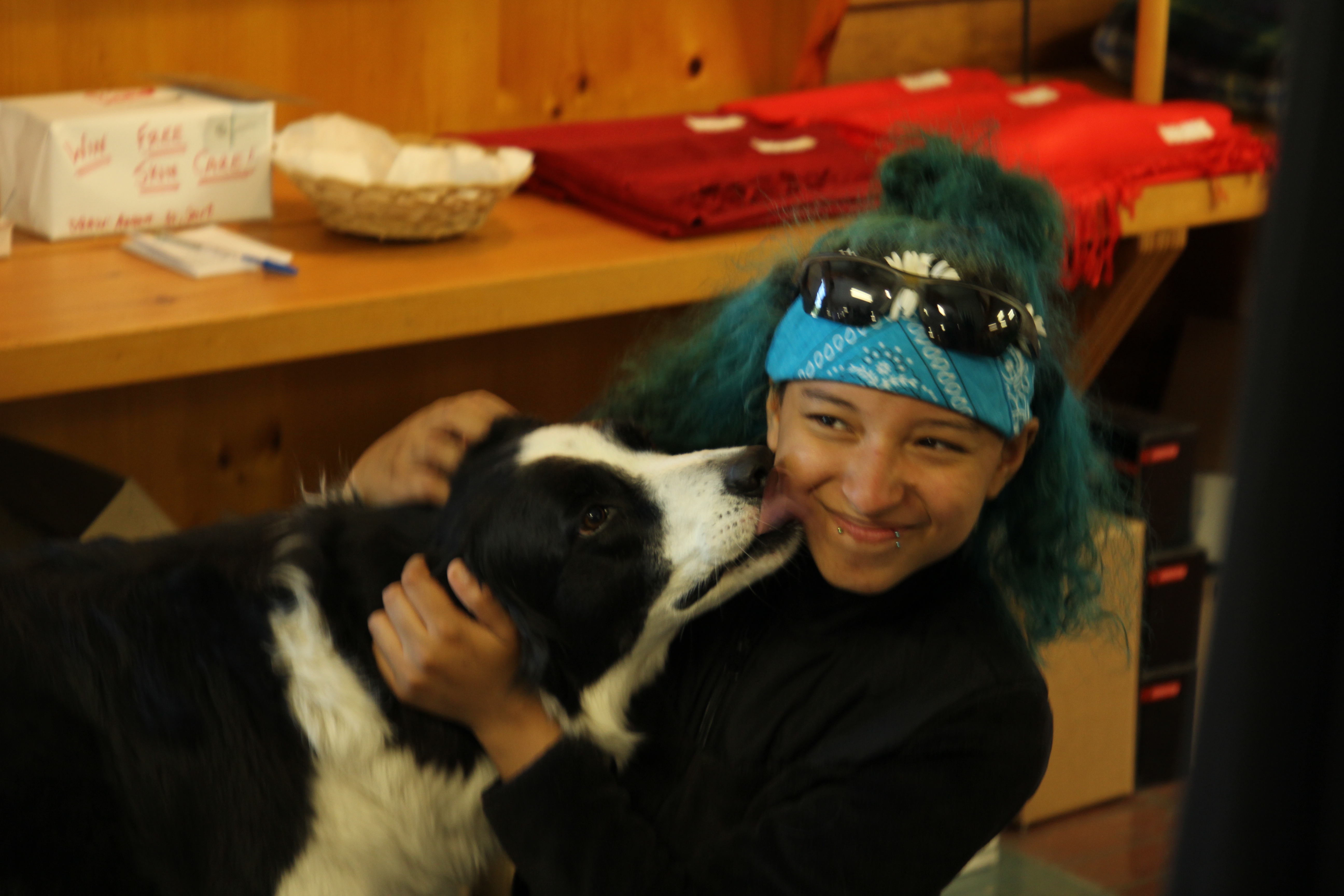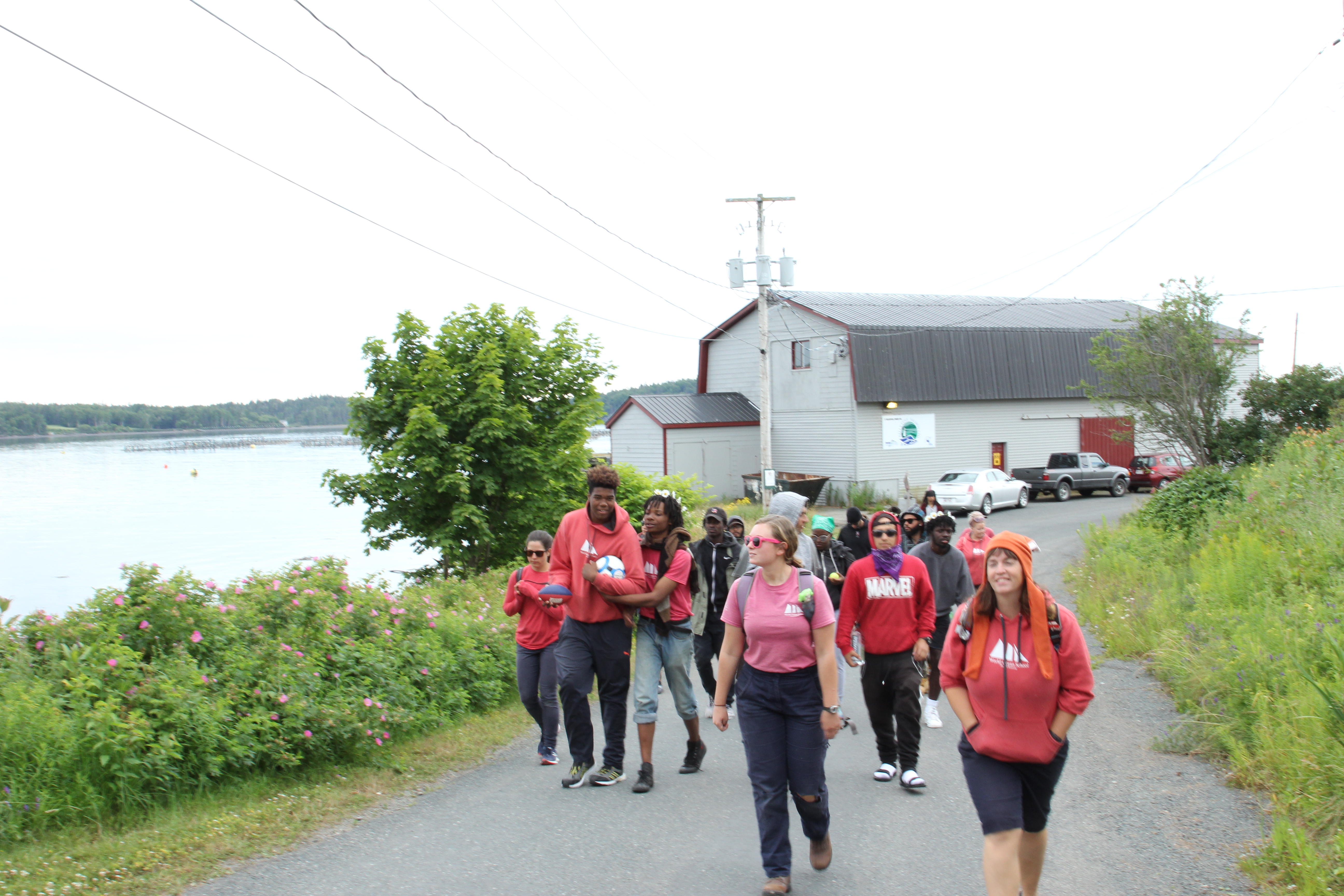 Left: Jasline makes a new friend, Jersey, while exploring Campobello Island! Right: The sailors are out to explore Campobello Island, New Brunswick, Canada.
Left: Dante can't wait to share his goodies from the Gift House on Campobello Island. Right: Sailors playing on the beach with Roseway anchored in the background.